Naomi Y. Ko MD MPH AM
Assistant Professor, Hematology & Medical Oncology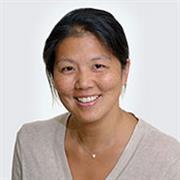 Sections
Hematology & Medical Oncology
Centers
BU-BMC Cancer Center
Center of Excellence in Women's Health 
Evans Center for Interdisciplinary Biomedical Research
Biography
Breast Cancer
Cancer Disparities
Health Equity

Dr. Ko is an Assistant Professor of Medicine at Boston University School of Medicine (BUSM) and a medical oncologist at Boston Medical Center (BMC) who has a lifelong passion for social justice. After college, Dr. Ko participated in Teach For America followed by volunteer service at the Berkeley Free Clinic in the Bay Area. She went on to Johns Hopkins School of Medicine and School of Public Health to complete her MD MPH with a focus on health outcomes research for vulnerable populations. After internal medicine residency at Brigham and Women's Hospital she arrived for fellowship in hematology/oncology at BUSM/BMC, which allowed Dr. Ko to conduct research in the context of caring for an underserved population within a large safety net institution. She has sought out meaningful projects that are a culmination of her passion for oncology, service to the underserved, and academic research. Her research has a translational focus that has been directed to understanding the disconnect between scientific discoveries in cancer treatment and delivery of evidence-based treatment to vulnerable, racial/ethnic minority women with breast cancer. She is actively investigating how tumor biology, poverty, communication and treatment influence breast cancer outcomes in diverse breast cancer populations.
Websites
Education
Medicine-Internal, MD, Johns Hopkins University School of Medicine, 2006
Epidemiology, MPH, Johns Hopkins University School of Public Health, 2005
East Asian Studies, AM, Harvard University, 2001
American Studies, BA, Barnard College, 1995
Publications
Published on 8/13/2021
Zhou J, Cueto J, Ko NY, Hoskins KF, Nabulsi NA, Asfaw AA, Hubbard CC, Mitra D, Calip GS, Law EH. Population-based recurrence rates among older women with HR-positive, HER2-negative early breast cancer: Clinical risk factors, frailty status, and differences by race. Breast. 2021 Oct; 59:367-375. PMID: 34419726.
Published on 7/9/2021
Yan CH, Coleman C, Nabulsi NA, Chiu BC, Ko NY, Hoskins K, Calip GS. Associations between frailty and cancer-specific mortality among older women with breast cancer. Breast Cancer Res Treat. 2021 Oct; 189(3):769-779. PMID: 34241741.
Published on 7/1/2021
Zhou J, Sweiss K, Han J, Ko NY, Patel PR, Chiu BC, Calip GS. Evaluation of Frequency of Administration of Intravenous Bisphosphonate and Recurrent Skeletal-Related Events in Patients With Multiple Myeloma. JAMA Netw Open. 2021 Jul 01; 4(7):e2118410. PMID: 34313746.
Published on 3/1/2021
Hoskins KF, Danciu OC, Ko NY, Calip GS. Association of Race/Ethnicity and the 21-Gene Recurrence Score With Breast Cancer-Specific Mortality Among US Women. JAMA Oncol. 2021 Mar 01; 7(3):370-378. PMID: 33475714.
Published on 2/23/2021
Chen K, Abbassi M, Ko NY. A Shock-Like Pain and Inability to Ambulate: Thoracic Spinal Cord Compression from Hepatocellular Carcinoma. Case Rep Oncol. 2021 Jan-Apr; 14(1):56-61. PMID: 33776682.
Published on 1/15/2021
Zhou J, Sweiss K, Nutescu EA, Han J, Patel PR, Ko NY, Lee TA, Chiu BC, Calip GS. Racial Disparities in Intravenous Bisphosphonate Use Among Older Patients With Multiple Myeloma Enrolled in Medicare. JCO Oncol Pract. 2021 03; 17(3):e294-e312. PMID: 33449809.
Published on 1/1/2021
Poulson MR, Beaulieu-Jones BR, Kenzik KM, Dechert TA, Ko NY, Sachs TE, Cassidy MR. Residential Racial Segregation and Disparities in Breast Cancer Presentation, Treatment, and Survival. Ann Surg. 2021 01 01; 273(1):3-9. PMID: 32889878.
Published on 12/8/2020
Gupta VK, Dennis M, Mann E, Jacobson JO, Ko NY. Identifying Actionable Causes of Potentially Avoidable Readmissions to an Oncology Service at a Safety Net Hospital. JCO Oncol Pract. 2021 03; 17(3):e454-e460. PMID: 33290161.
Published on 12/1/2020
Oladeru OT, Hirsch AE, Ko NY. Trends in Deescalation of Localized Breast Cancer Treatment and Caution for the Most Vulnerable Patients-A Look Back on the Decade That Was. JAMA Oncol. 2020 Dec 01; 6(12):1863-1864. PMID: 32970115.
Published on 12/1/2020
Lombardi FL, Jafari N, Bertrand KA, Oshry LJ, Cassidy MR, Ko NY, Denis GV. Novel semi-automated algorithm for high-throughput quantification of adipocyte size in breast adipose tissue, with applications for breast cancer microenvironment. Adipocyte. 2020 12; 9(1):313-325. PMID: 32633194.
View full list of 50 publications.