Mollie A. Ruben PhD
Voluntary Research Assistant Professor, General Internal Medicine
150 S Huntington Avenue | (617) 414-5013

mruben7@bu.edu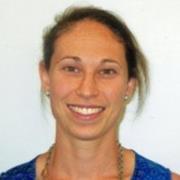 Sections
General Internal Medicine
Biography
Dr. Ruben earned her PhD in psychology at Northeastern University where she developed a strong background in doctor-patient communication, measuring and quantifying nonverbal behavior, creating standardized tests to evaluate physicians' interpersonal skill, and meta-analysis. Dr. Ruben is a certified and reliable Facial Action Coding System (FACS) and Roter Interaction Analysis (RIAS) coder. Dr. Ruben uses these coding systems to examine the impact of providers' communication style on patient health outcomes, with a particular interest in ameliorating the physical pain experience for patients. Additionally, Dr. Ruben is interested in doctor-patient communication among sexual minorities or LGBT patients.
Websites
Education
Psychology, PhD, Northeastern University, 2014
Psychology, MA, Northeastern University, 2011
Psychology, BA, Franklin & Marshall College, 2009
Publications
Published on 12/1/2022
Fix GM, Kim B, Ruben M, McCullough MB. Direct Observation Methods: a Practical Guide for Health Researchers. PEC Innov. 2022 Dec; 1. PMID: 36406296.
Published on 10/19/2022
Stosic MD, Helwig S, Ruben MA. More Than Meets the Eyes: Bringing Attention to the Eyes Increases First Impressions of Warmth and Competence. Pers Soc Psychol Bull. 2022 Oct 19; 1461672221128114. PMID: 36259443.
Published on 4/12/2022
Hutchinson RN, Anderson EC, Ruben MA, Manning N, John L, Daruvala A, Rizzo DM, Eppstein MJ, Gramling R, Han PKJ. A Formative Mixed-Methods Study of Emotional Responsiveness in Telepalliative Care. J Palliat Med. 2022 Aug; 25(8):1258-1267. PMID: 35417249.
Published on 1/1/2022
Berke DS, Ruben MA, Liautaud MM, Meterko M, Kauth MR, Shipherd JC. Discrimination Exposure Based on Race, Gender, and Sexual Orientation of Veterans Affairs Health Administration Patients. J Health Care Poor Underserved. 2022; 33(2):714-725. PMID: 35574871.
Published on 11/25/2021
Stosic MD, Blanch-Hartigan D, Aleksanyan T, Duenas J, Ruben MA. Empathy, friend or foe? Untangling the relationship between empathy and burnout in helping professions. J Soc Psychol. 2022 Jan 02; 162(1):89-108. PMID: 34821209.
Published on 6/1/2021
Ruben MA, Kauth MR, Meterko M, Norton AM, Matza AR, Shipherd JC. Veterans' Reported Comfort in Disclosing Sexual Orientation and Gender Identity. Med Care. 2021 06 01; 59(6):550-556. PMID: 33797509.
Published on 2/12/2021
Stosic MD, Helwig S, Ruben MA. Greater belief in science predicts mask-wearing behavior during COVID-19. Pers Individ Dif. 2021 Jul; 176:110769. PMID: 33612904.
Published on 1/15/2021
Ruben MA, Stosic MD, Correale J, Blanch-Hartigan D. Is Technology Enhancing or Hindering Interpersonal Communication? A Framework and Preliminary Results to Examine the Relationship Between Technology Use and Nonverbal Decoding Skill. Front Psychol. 2020; 11:611670. PMID: 33519627.
Published on 7/5/2020
Wolfe HL, Fix GM, Bolton RE, Ruben MA, Bokhour BG. Development of observational rating scales for evaluating patient-centered communication within a whole health approach to care. Explore (NY). 2021 Nov-Dec; 17(6):491-497. PMID: 32703684.
Published on 3/16/2020
Livingston NA, Berke D, Scholl J, Ruben M, Shipherd JC. Addressing Diversity in PTSD Treatment: Clinical Considerations and Guidance for the Treatment of PTSD in LGBTQ Populations. Curr Treat Options Psychiatry. 2020; 7(2):53-69. PMID: 32421099.
View full list of 35 publications.