Michelle T. Long MD, MSc
Associate Professor, Gastroenterology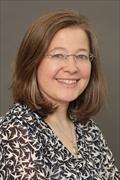 Centers
Framingham Heart Study
Evans Center for Interdisciplinary Biomedical Research
Biography
Michelle T. Long, MD, MSc is a physician-scientist with an expertise in Nonalcoholic fatty liver disease (NAFLD), and an Associate Professor of Medicine at Boston University. She completed her clinical training at Massachusetts General Hospital and Boston Medical Center. Dr. Long is the Director of the NAFLD Research Center and the Director of Clinical Research for the Section of Gastroenterology and Hepatology. Her clinical and research interests center on the relationship between NAFLD and cardiovascular disease. Dr. Long is primarily interested in patient-oriented research investigating fibrosis and inflammation in patients with NAFLD and in imaging and risk stratification strategies for hepatic fibrosis. Dr. Long has projects at Boston Medical Center and at the Framingham Heart Study where she is the PI of a study evaluating the prevalence and risk factors for liver fat (steatosis) and fibrosis. In Framingham, she is investigating the clinical and genetic correlates of hepatic steatosis and fibrosis as measured by transient elastography. Dr. Long receives research funding from the NIH (NIDDK), Doris Duke Charitable Foundation, Gilead Sciences, Echosens Corporation, and Boston University. She has expertise in epidemiology, visceral fat, liver imaging including computed tomography, ultrasound, and transient elastography. Dr. Long is also a clinical hepatologist and endoscopist.

Dr. Long is additionally interested in novel therapeutics for NAFLD and Non-alcoholic steatohepatitis (NASH) and runs the clinical trials program for the NAFLD Research Center.

Her other research interests include alcohol-related liver disease, hepatitis C, outcomes in end-stage liver disease/cirrhosis.
Education
Medicine-Internal, MD, Tufts University School of Medicine, 2009
Neuroscience/Neurology, BA, Middlebury College, 2004
Publications
Published on 8/28/2021
Mehta M, Louissaint J, Parikh NS, Long MT, Tapper EB. Cognitive Function, Sarcopenia, and Inflammation Are Strongly Associated with Frailty: A Framingham Cohort Study. Am J Med. 2021 Aug 28. PMID: 34464599.
Published on 7/3/2021
Lau ES, Paniagua SM, Zarbafian S, Hoffman U, Long MT, Hwang SJ, Courchesne P, Yao C, Ma J, Larson MG, Levy D, Shah RV, Ho JE. Cardiovascular Biomarkers of Obesity and Overlap With Cardiometabolic Dysfunction. J Am Heart Assoc. 2021 07 20; 10(14):e020215. PMID: 34219465.
Published on 6/24/2021
Chua SG, Wasan SK, Long MT. How to Promote Career Advancement and Gender Equity for Women in Gastroenterology: A Multifaceted Approach. Gastroenterology. 2021 Sep; 161(3):792-797. PMID: 34175283.
Published on 6/22/2021
Hagström H, Adams LA, Allen AM, Byrne CD, Chang Y, Grønbaek H, Ismail M, Jepsen P, Kanwal F, Kramer J, Lazarus JV, Long MT, Loomba R, Newsome PN, Rowe IA, Ryu S, Schattenberg JM, Serper M, Sheron N, Simon TG, Tapper EB, Wild S, Wong VW, Yilmaz Y, Zelber-Sagi S, Åberg F. Administrative Coding in Electronic Health Care Record-Based Research of NAFLD: An Expert Panel Consensus Statement. Hepatology. 2021 Jul; 74(1):474-482. PMID: 33486773.
Published on 6/19/2021
Trivedi HD, Wilechansky R, Goyes D, Vieira Barbosa J, Canakis A, Lai M, Long MT, Fricker Z. Radiographic Hepatic Steatosis Is Not Associated With Key Clinical Outcomes Among Patients Hospitalized With COVID-19. Gastroenterology Res. 2021 Jun; 14(3):179-183. PMID: 34267833.
Published on 5/15/2021
Kammerlander AA, Lyass A, Mahoney TF, Massaro JM, Long MT, Vasan RS, Hoffmann U. Sex Differences in the Associations of Visceral Adipose Tissue and Cardiometabolic and Cardiovascular Disease Risk: The Framingham Heart Study. J Am Heart Assoc. 2021 06; 10(11):e019968. PMID: 33998254.
Published on 3/1/2021
Subramaniam M, Azad N, Wasan SK, Long MT. Equal Opportunity: Women Representation on Editorial Boards and Authorship of Editorials in Gastroenterology and Hepatology Journals. Am J Gastroenterol. 2021 03 01; 116(3):613-616. PMID: 33657045.
Published on 2/6/2021
Long MT, Zhang X, Xu H, Liu CT, Corey KE, Chung RT, Loomba R, Benjamin EJ. Hepatic Fibrosis Associates With Multiple Cardiometabolic Disease Risk Factors: The Framingham Heart Study. Hepatology. 2021 02; 73(2):548-559. PMID: 33125745.
Published on 2/2/2021
Li BT, Simon TG, Wang N, Chung RT, Corey KE, Dichtel LE, Samelson EJ, Kiel DP, Long MT. Association Between Liver Fat and Bone Density is Confounded by General and Visceral Adiposity in a Community-Based Cohort. Obesity (Silver Spring). 2021 03; 29(3):595-600. PMID: 33528915.
Published on 2/2/2021
Zhang X, Xu H, Li GH, Long MT, Cheung CL, Vasan RS, Hsu YH, Kiel DP, Liu CT. Metabolomics Insights into Osteoporosis Through Association With Bone Mineral Density. J Bone Miner Res. 2021 04; 36(4):729-738. PMID: 33434288.
View full list of 61 publications.