Michael K. Paasche-Orlow MD, MA, MPH
Professor, General Internal Medicine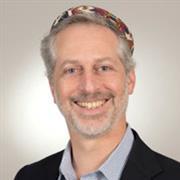 Sections
General Internal Medicine
Centers
Evans Center for Interdisciplinary Biomedical Research
Biography
Expertise includes: The role of health literacy in health outcomes and health disparities, and health services interventions; The potential for behavioral informatics to help people with limited health literacy overcome literacy barriers.
Education
Medicine-Internal, MD, Albert Einstein College of Medicine, 1997
Epidemiology, MPH, Johns Hopkins University School of Public Health, 2001
Philosophy, MA, Jewish Theological Seminary of America, 1992
Philosophy, BS, Columbia College, 1991
Publications
Published on 7/20/2021
Gunn CM, Maschke A, Paasche-Orlow MK, Housten AJ, Kressin NR, Schonberg MA, Battaglia TA. Using Mixed Methods With Multiple Stakeholders to Inform Development of a Breast Cancer Screening Decision Aid for Women With Limited Health Literacy. MDM Policy Pract. 2021 Jul-Dec; 6(2):23814683211033249. PMID: 34350361.
Published on 7/14/2021
Lindvall C, Deng CY, Moseley E, Agaronnik N, El-Jawahri A, Paasche-Orlow MK, Lakin JR, Volandes A, Tulsky TAIJA. Natural Language Processing to Identify Advance Care Planning Documentation in a Multisite Pragmatic Clinical Trial. J Pain Symptom Manage. 2021 Jul 14. PMID: 34271146.
Published on 6/22/2021
Panko TL, Contreras J, Postl D, Mussallem A, Champlin S, Paasche-Orlow MK, Hill J, Plegue MA, Hauser PC, McKee M. The Deaf Community's Experiences Navigating COVID-19 Pandemic Information. Health Lit Res Pract. 2021 04; 5(2):e162-e170. PMID: 34213997.
Published on 6/22/2021
Baur C, Paasche-Orlow MK. Joint Health Literacy Annual Research Conference and Health Literacy in Action 2020 Conference Introduction. Health Lit Res Pract. 2021 Apr; 5(2):e118-e120. PMID: 34213998.
Published on 6/1/2021
Lasser KE, Liu Z, Lin MY, Paasche-Orlow MK, Hanchate A. Changes in Hospitalizations at US Safety-Net Hospitals Following Medicaid Expansion. JAMA Netw Open. 2021 Jun 01; 4(6):e2114343. PMID: 34191000.
Published on 4/7/2021
Lakin JR, Gundersen DA, Lindvall C, Paasche-Orlow MK, Tulsky JA, Brannen EN, Pollak KI, Kennedy D, McLeggon JA, Stout JJ, Volandes A. A Yet Unrealized Promise: Structured Advance Care Planning Elements in the Electronic Health Record. J Palliat Med. 2021 08; 24(8):1221-1225. PMID: 33826860.
Published on 3/26/2021
Lu FQ, Hanchate AD, Paasche-Orlow MK. Racial/ethnic disparities in emergency department wait times in the United States, 2013-2017. Am J Emerg Med. 2021 Sep; 47:138-144. PMID: 33812329.
Published on 3/19/2021
Banerjee S, Paasche-Orlow MK, McCormick D, Lin MY, Hanchate AD. Association between Medicare's Hospital Readmission Reduction Program and readmission rates across hospitals by medicare bed share. BMC Health Serv Res. 2021 Mar 19; 21(1):248. PMID: 33740969.
Published on 2/27/2021
Johnston C, Brown ER, Stewart J, Karita HCS, Kissinger PJ, Dwyer J, Hosek S, Oyedele T, Paasche-Orlow MK, Paolino K, Heller KB, Leingang H, Haugen HS, Dong TQ, Bershteyn A, Sridhar AR, Poole J, Noseworthy PA, Ackerman MJ, Morrison S, Greninger AL, Huang ML, Jerome KR, Wener MH, Wald A, Schiffer JT, Celum C, Chu HY, Barnabas RV, Baeten JM. Hydroxychloroquine with or without azithromycin for treatment of early SARS-CoV-2 infection among high-risk outpatient adults: A randomized clinical trial. EClinicalMedicine. 2021 Mar; 33:100773. PMID: 33681731.
Published on 2/24/2021
El-Jawahri A, Bohossian HB, Paasche-Orlow MK, Lakin JR, Johnson PC, Cooper Z, Jagielo AD, Brannen EN, Reynolds MJ, Coogan K, Vaughn D, Volandes A. Clinical Outcomes of Patients Hospitalized with Coronavirus Disease 2019 (COVID-19) in Boston. J Gen Intern Med. 2021 05; 36(5):1285-1291. PMID: 33629266.
View full list of 208 publications.