Michael Maysky MD
Adjunct Clinical Associate Professor, General Internal Medicine
72 East Concord Street, L-315 | (617) 789-2060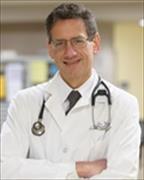 Sections
General Internal Medicine
Education
Medicine, MD, National Pirogov Memorial Medical University, 1986
Publications
Published on 10/1/2020
Hegde S, Zordok M, Nikolaeva M, Bhattacharya A, Maysky M. Clinical Implications of Myocardial Involvement with Covid 19: A Case Control Study. J Card Fail. 2020; 26(10):71–2.
Published on 10/1/2020
Hegde S, Khan R, Zordok M, Maysky M. Characteristics and outcome of patients with COVID-19 complicated by Takotsubo cardiomyopathy: case series with literature review. Open Heart. 2020 10; 7(2). PMID: 33020258.
Published on 9/16/2020
Hegde S, Rahban Y, Agnihotri A, Maysky M. Severe stenosis of bioprosthetic valve due to late valve thrombosis. J Card Surg. 2020 Nov; 35(11):3150-3152. PMID: 32939834.
Published on 7/22/2020
Hegde S, Maysky M, Zaidi A. A Rare Case of Lead-Induced Cardiomyopathy. JACC Case Rep. 2020 Aug; 2(10):1496-1500. PMID: 34317004.
Published on 6/17/2020
Hegde S, Bell J, Zachariah B, Sitaram E, Maysky M. Echocardiographic Diagnosis of Bland-White-Garland Syndrome in an Asymptomatic Adult. JACC Case Rep. 2020 Jun 17; 2(7):1021-1024. PMID: 34317406.
Published on 8/1/2012
Dahal K, Riella C, Chebib F, Revenco D, Susantitaphong P, Tsao L, Maysky M, Jaber B. Extracorporeal Ultrafiltration vs. Intravenous Diuretics Therapy in Decompensated Heart Failure: A Meta-analysis of Randomized Controlled Trials. Journal of Cardiac failure. 2012; 18(8):96.
Published on 5/29/2012
Syros G, Maysky M. High-pressure loculated pericardial effusion in postpericardiotomy syndrome. Circulation. 2012 May 29; 125(21):2677-8. PMID: 22644372.
Published on 2/8/2010
Kelesidis T, Maysky M, Kelesidis I. Giant right atrium with severe pulmonary hypertension. CMAJ. 2010 Feb 23; 182(3):E147. PMID: 20142373.
Published on 5/12/2009
Kumar S, Wong G, Maysky M, Shulman M, Olenchock S, Falzon-Kirby M, Oo TH. Amniotic fluid embolism complicated by paradoxical embolism and disseminated intravascular coagulation. Am J Crit Care. 2010 Jul; 19(4):379-82. PMID: 19435949.
Published on 12/2/2008
Smeglin A, Merchan J, Maysky M, Johnstone M, Pastore JO. Images in cardiovascular medicine: Giant left atrial appendage aneurysm. Circulation. 2008 Dec 02; 118(23):2393-4. PMID: 19047593.
View full list of 17 publications.