Michael F. Holick MD, PhD
Professor, Endocrinology, Diabetes, Nutrition & Weight Management
Professor, Pharmacology, Physiology & Biophysics
85 E. Newton St | (617) 638-4546

mfholick@bu.edu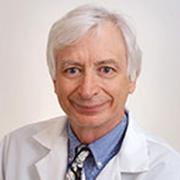 Sections
Endocrinology, Diabetes, Nutrition & Weight Management
Centers
Evans Center for Interdisciplinary Biomedical Research
Biography
Dr. Holick has made numerous contributions to the field of the biochemistry, physiology, metabolism, and photobiology of vitamin D for human nutrition. Dr. Holick has established global recommendations advising sunlight exposure as an integral source of vitamin D. He has helped increase awareness in the pediatric and medical communities regarding vitamin D deficiency pandemic, and its role in causing not only metabolic bone disease, and osteoporosis in adults, but increasing risk of children and adults developing preeclampsia, common deadly cancers, schizophrenia, infectious diseases including TB and influenza, autoimmune diseases including type 1 diabetes and multiple sclerosis, type 2 diabetes, stroke and heart disease.

Dr. Holick is a Diplomate of the American Board of Internal Medicine, a Fellow of the American College of Nutrition, and a member of the American Association of Physicians. He is the recipient of numerous awards and honors, including the General Clinical Research Centers Program Award for Excellence in Clinical Research from NIH, American College of Nutrition's Communication Media Award, Best Docs in America, the Linus Pauling Functional Medicine Award from the Institute for Functional Medicine and the Linus Pauling Prize for Human Nutrition. Dr. Holick serves on a number of national committees and editorial boards and has organized and/or co-chaired several international symposia. He served as the chair for the Endocrine Society's Practice Guidelines on Vitamin D. He has authored more than 400 peer-reviewed publications, and written more than 200 review articles, as well as numerous book chapters. He has acted as editor and/or co-editor on 13 books, and has written The UV Advantage in 2004 and The Vitamin D Solution in 2010 and helped develop the dminder.info app.
Other Positions
Websites
Education
MD, University of Wisconsin-Madison
PhD, University of Wisconsin-Madison
MS, University of Wisconsin-Madison
BS, Seton Hall University
Publications
Published on 10/4/2023
Slominski AT, Tuckey RC, Jetten AM, Holick MF. Recent Advances in Vitamin D Biology: Something New under the Sun. J Invest Dermatol. 2023 Dec; 143(12):2340-2342. PMID: 37791933.
Published on 8/1/2023
Holick MF. The Death D-Fying Vitamin D3 for Digestive Tract Cancers-The p53 Antibody Connection. JAMA Netw Open. 2023 Aug 01; 6(8):e2328883. PMID: 37606930.
Published on 4/11/2023
Kazemian E, Pourali A, Sedaghat F, Karimi M, Basirat V, Sajadi Hezaveh Z, Davoodi SH, Holick MF. Effect of supplemental vitamin D3 on bone mineral density: a systematic review and meta-analysis. Nutr Rev. 2023 Apr 11; 81(5):511-530. PMID: 36308775.
Published on 3/6/2023
Bhat S, Das L, Maheshwari D, Badal D, Sarkar R, Gupta M, Pandav SS, Padhi BK, Bhadada SK, Holick MF, Dutta P, Sachdeva N, Marwaha RK. Effect of calcifediol supplementation as add-on therapy on the immune repertoire in recipients of the ChAdOx1 nCoV-19 vaccine: A prospective open-label, placebo-controlled, clinical trial. J Infect. 2023 May; 86(5):e120-e122. PMID: 36889512.
Published on 3/2/2023
Jodar E, Campusano C, de Jongh RT, Holick MF. Calcifediol: a review of its pharmacological characteristics and clinical use in correcting vitamin D deficiency. Eur J Nutr. 2023 Jun; 62(4):1579-1597. PMID: 36862209.
Published on 2/17/2023
Charoenngam N, Rittiphairoj T, Ponvilawan B, Jaroenlapnopparat A, Waitayangkoon P, Suppakitjanusant P, Prasitsumrit V, Pongchaiyakul C, Holick MF. Bone Fragility in Hereditary Connective Tissue Disorders: A Systematic Review and Meta-Analysis. Endocr Pract. 2023 Jul; 29(7):589-600. PMID: 36804968.
Published on 2/2/2023
Holick MF, Mazzei L, García Menéndez S, Martín Giménez VM, Al Anouti F, Manucha W. Genomic or Non-Genomic? A Question about the Pleiotropic Roles of Vitamin D in Inflammatory-Based Diseases. Nutrients. 2023 Feb 02; 15(3). PMID: 36771473.
Published on 1/30/2023
Pludowski P, Kos-Kudla B, Walczak M, Fal A, Zozulinska-Ziólkiewicz D, Sieroszewski P, Peregud-Pogorzelski J, Lauterbach R, Targowski T, Lewinski A, Spaczynski R, Wielgos M, Pinkas J, Jackowska T, Helwich E, Mazur A, Ruchala M, Zygmunt A, Szalecki M, Bossowski A, Czech-Kowalska J, Wójcik M, Pyrzak B, Zmijewski MA, Abramowicz P, Konstantynowicz J, Marcinowska-Suchowierska E, Bleizgys A, Karras SN, Grant WB, Carlberg C, Pilz S, Holick MF, Misiorowski W. Guidelines for Preventing and Treating Vitamin D Deficiency: A 2023 Update in Poland. Nutrients. 2023 Jan 30; 15(3). PMID: 36771403.
Published on 1/23/2023
Holick MF. The One-Hundred-Year Anniversary of the Discovery of the Sunshine Vitamin D3: Historical, Personal Experience and Evidence-Based Perspectives. Nutrients. 2023 Jan 23; 15(3). PMID: 36771300.
Published on 1/1/2023
Das L, Holick MF, Sachdeva N, Bhadada SK, Singhmar S, Thakur N, Dutta P, Marwaha RK. Efficacy, safety, and dose-response effects of calcifediol supplementation on 25-hydroxyvitamin D, parathyroid hormone, and 1,25-dihydroxyvitamin D levels in healthy adults: An open-label, interventional pilot study. Indian J Pharmacol. 2023; 55(5):286-292. PMID: 37929406.
View full list of 638 publications.