Michael Adam Fischer MD, MS
Professor, General Internal Medicine
Section Chief, General Internal Medicine
801 Massachusetts Ave | (617) 414-7288

mikefisc@bu.edu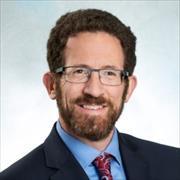 Sections
General Internal Medicine
Biography
Michael Fischer, MD, MS is Chief of the Section of General Internal Medicine at Boston Medical Center/Boston University School of Medicine. He is a primary care physician and health services researcher with expertise in developing and evaluating interventions to increase the use of evidence-based medical practices.

Dr. Fischer began his career at Brigham and Women's Hospital, conducting research evaluating medication adherence; the appropriate use of prescription drugs; dissemination and implementation of evidence-based practices; prescription drug reimbursement policy; and the impact of electronic prescribing. He is the Director of the National Resource Center for Academic Detailing (www.NaRCAD.org), an initiative supported by the Agency for Health Care Research and Quality and the Centers for Disease Control and Prevention to assist organizations implementing interventions to improve health care quality and patient outcomes.
Websites
Education
Medicine, MD, Yale University School of Medicine, 1997
Health Policy Management, MS, Harvard School of Public Health, 2002
Social Studies, AB, Harvard College, 1992
Publications
Published on 4/5/2022
Weiner SG, Hendricks MA, El Ibrahimi S, Ritter GA, Hallvik SE, Hildebran C, Weiss RD, Boyer EW, Flores DP, Nelson LS, Kreiner PW, Fischer MA. Opioid-related overdose and chronic use following an initial prescription of hydrocodone versus oxycodone. PLoS One. 2022; 17(4):e0266561. PMID: 35381052.
Published on 1/21/2022
Cram P, Selker H, Carnahan J, Romero-Brufau S, Fischer MA. Getting to 100%: Research Priorities and Unanswered Questions to Inform the US Debate on Universal Health Insurance Coverage. J Gen Intern Med. 2022 03; 37(4):949-953. PMID: 35060003.
Published on 1/19/2022
Luo J, Feldman R, Rothenberger S, Korytkowski M, Fischer MA, Gellad WF. Incidence and Predictors of Primary Nonadherence to Sodium Glucose Co-transporter 2 Inhibitors and Glucagon-Like Peptide 1 Agonists in a Large Integrated Healthcare System. J Gen Intern Med. 2022 Jan 19. PMID: 35048301.
Published on 1/14/2022
Chaitoff A, Niforatos JD, Gong J, Fischer MA. A Comparison of Individuals with Diabetes and EMPA-REG Trial Participants: Exploring Aspects of External Validity. J Gen Intern Med. 2022 Aug; 37(11):2744-2750. PMID: 35031947.
Published on 1/13/2022
Monteiro AL, Smart M, Saffore CD, Lee TA, Tilton ST, Fischer MA, Pickard AS. Development of a measure of prescriber satisfaction with academic detailing: the PSAD. Drugs Context. 2022; 11. PMID: 35106068.
Published on 1/4/2022
Weiner SG, El Ibrahimi S, Hendricks MA, Hallvik SE, Hildebran C, Fischer MA, Weiss RD, Boyer EW, Kreiner PW, Wright DA, Flores DP, Ritter GA. Factors Associated With Opioid Overdose After an Initial Opioid Prescription. JAMA Netw Open. 2022 01 04; 5(1):e2145691. PMID: 35089351.
Published on 12/2/2021
Donneyong MM, Fischer MA, Langston MA, Joseph JJ, Juarez PD, Zhang P, Kline DM. Examining the Drivers of Racial/Ethnic Disparities in Non-Adherence to Antihypertensive Medications and Mortality Due to Heart Disease and Stroke: A County-Level Analysis. Int J Environ Res Public Health. 2021 12 02; 18(23). PMID: 34886429.
Published on 11/1/2021
Rome BN, Feldman WB, Fischer MA, Desai RJ, Avorn J. Influenza Vaccine Uptake in the Year After Concurrent vs Separate Influenza and Zoster Immunization. JAMA Netw Open. 2021 11 01; 4(11):e2135362. PMID: 34797367.
Published on 11/1/2021
Krakower DS, Naja-Riese GM, Edelstein ZR, Gandhi AD, Wahnich A, Fischer MA. Academic Detailing to Increase Prescribing of HIV Pre-exposure Prophylaxis. Am J Prev Med. 2021 11; 61(5 Suppl 1):S87-S97. PMID: 34686295.
Published on 9/18/2021
Lauffenburger JC, Stults CD, Mudiganti S, Yan X, Dean-Gilley LM, He M, Tong A, Fischer MA. Impact of implementing electronic prior authorization on medication filling in an electronic health record system in a large healthcare system. J Am Med Inform Assoc. 2021 09 18; 28(10):2233-2240. PMID: 34279657.
View full list of 158 publications.