Michael Adam Fischer MD, MS
Professor, General Internal Medicine
Section Chief, General Internal Medicine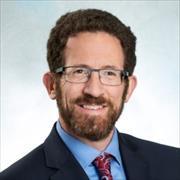 Sections
General Internal Medicine
Biography
Michael Fischer, MD, MS is Chief of the Section of General Internal Medicine at Boston Medical Center/Chobanian and Avedisian School of Medicine. He is a primary care physician and health services researcher with expertise in developing and evaluating interventions to increase the use of evidence-based medical practices.

Dr. Fischer began his career at Brigham and Women's Hospital, conducting research evaluating medication adherence; the appropriate use of prescription drugs; dissemination and implementation of evidence-based practices; prescription drug reimbursement policy; and the impact of electronic prescribing. He is the Director of the National Resource Center for Academic Detailing (www.NaRCAD.org), an initiative supported by the Agency for Health Care Research and Quality and the Centers for Disease Control and Prevention to assist organizations implementing interventions to improve health care quality and patient outcomes.
Websites
Education
Medicine, MD, Yale University School of Medicine
Health Policy Management, MS, Harvard School of Public Health
Social Studies, AB, Harvard College
Publications
Published on 7/27/2023
Brown T, Lee JY, Guzman A, Fischer MA, Friedberg MW, Chua KP, Linder JA. Prevalence and appropriateness of in-person versus not-in-person ambulatory antibiotic prescribing in an integrated academic health system: A cohort study. PLoS One. 2023; 18(7):e0289303. PMID: 37498818.
Published on 3/1/2023
Hendricks MA, El Ibrahimi S, Ritter GA, Flores D, Fischer MA, Weiss RD, Wright DA, Weiner SG. Association of Household Opioid Availability With Opioid Overdose. JAMA Netw Open. 2023 Mar 01; 6(3):e233385. PMID: 36930154.
Published on 11/9/2022
Evins AE, Cather C, Maravic MC, Reyering S, Pachas GN, Thorndike AN, Levy DE, Fung V, Fischer MA, Schnitzer K, Pratt S, Fetters MD, Deeb B, Potter K, Schoenfeld DA. A Pragmatic Cluster-Randomized Trial of Provider Education and Community Health Worker Support for Tobacco Cessation. Psychiatr Serv. 2023 Apr 01; 74(4):365-373. PMID: 36349498.
Published on 11/4/2022
Guzman A, Brown T, Lee JY, Fischer MA, Friedberg MW, Chua KP, Linder JA. Look-Back and Look-Forward Durations and the Apparent Appropriateness of Ambulatory Antibiotic Prescribing. Antibiotics (Basel). 2022 Nov 04; 11(11). PMID: 36358209.
Published on 10/28/2022
Haff N, Choudhry NK, Isaac T, Bhatkhande G, Jackevicius CA, Fischer MA, Solomon DH, Sequist TD, Lauffenburger JC. Disagreement between pharmacy claims and direct interview to identify patients with non-adherence to chronic cardiometabolic medications. Am Heart J. 2023 Feb; 256:51-59. PMID: 36780373.
Published on 10/4/2022
Wang J, Gagne JJ, Kattinakere-Sreedhara S, Fischer MA, Bykov K. Association between initiation of fluoroquinolones and hospital admission or emergency department visit for suicidality: population based cohort study. BMJ. 2022 Oct 04; 379:e069931. PMID: 36195324.
Published on 9/29/2022
Messinger JC, Kesselheim AS, Vine SM, Fischer MA, Barenie RE. Associations Between Copays, Coverage Limits for Naloxone, and Prescribing in Medicaid. Subst Abuse. 2022; 16:11782218221126972. PMID: 36199698.
Published on 4/5/2022
Weiner SG, Hendricks MA, El Ibrahimi S, Ritter GA, Hallvik SE, Hildebran C, Weiss RD, Boyer EW, Flores DP, Nelson LS, Kreiner PW, Fischer MA. Opioid-related overdose and chronic use following an initial prescription of hydrocodone versus oxycodone. PLoS One. 2022; 17(4):e0266561. PMID: 35381052.
Published on 1/21/2022
Cram P, Selker H, Carnahan J, Romero-Brufau S, Fischer MA. Getting to 100%: Research Priorities and Unanswered Questions to Inform the US Debate on Universal Health Insurance Coverage. J Gen Intern Med. 2022 03; 37(4):949-953. PMID: 35060003.
Published on 1/19/2022
Luo J, Feldman R, Rothenberger S, Korytkowski M, Fischer MA, Gellad WF. Incidence and Predictors of Primary Nonadherence to Sodium Glucose Co-transporter 2 Inhibitors and Glucagon-Like Peptide 1 Agonists in a Large Integrated Healthcare System. J Gen Intern Med. 2022 Nov; 37(14):3562-3569. PMID: 35048301.
View full list of 165 publications.