Matthew G. Nayor MD, MPH
Assistant Professor, Cardiovascular Medicine
Assistant Professor, Preventive Medicine & Epidemiology
75 E. Newton St | (617) 638-8771

mnayor@bu.edu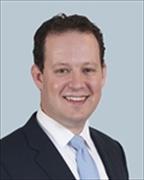 Sections
Cardiovascular Medicine
Preventive Medicine & Epidemiology
Biography
Dr. Nayor is a clinical-translational investigator and heart failure cardiologist. He received training in Internal Medicine at the Johns Hopkins Hospital Osler Medical Residency training program and Cardiology and Heart Failure and Transplantation training at Brigham and Women's Hospital. His research background includes basic science investigations, physiologic studies, and cardiovascular epidemiology focusing on the intersection of metabolic health and cardiovascular disease. His group and collaborators have studied: 1) the effect of exercise on metabolism via assaying >500 circulating metabolites; 2) physiologic determinants of fitness; 3) novel protein biomarkers of heart failure risk through broad proteomic profiling; 4) and lifestyle contributors to cardiometabolic disease and heart failure, among other topics.

Dr. Nayor has worked closely with the Framingham Heart Study for the last 8 years and currently leads community-based studies evaluating metabolic responses to discrete physiologic perturbations, such as exercise and a dietary intervention.
Education
MD, New York University School of Medicine, 2009
MPH, Harvard School of Public Health, 2016
History, BA, University of Michigan at Ann Arbor, 2004
Publications
Published on 4/28/2023
Mi MY, Gajjar P, Walker ME, Miller P, Xanthakis V, Murthy VL, Larson MG, Vasan RS, Shah RV, Lewis GD, Nayor M. Association of healthy dietary patterns and cardiorespiratory fitness in the community. Eur J Prev Cardiol. 2023 Apr 28. PMID: 37164358.
Published on 4/13/2023
Perry AS, Annis JS, Master H, Nayor M, Hughes A, Kouame A, Natarajan K, Marginean K, Murthy V, Roden DM, Harris PA, Shah R, Brittain EL. Association of Longitudinal Activity Measures and Diabetes Risk: An Analysis From the National Institutes of Health All of Us Research Program. J Clin Endocrinol Metab. 2023 Apr 13; 108(5):1101-1109. PMID: 36458881.
Published on 3/27/2023
Petek BJ, Churchill TW, Gustus SK, Schoenike MW, Nayor M, Moulson N, Guseh JS, VanAtta C, Blodgett JB, Contursi M, Lewis GD, Baggish AL, Wasfy MM. Characterization of ventilatory efficiency during cardiopulmonary exercise testing in healthy athletes. Eur J Prev Cardiol. 2023 Mar 27; 30(5):e21-e24. PMID: 36321382.
Published on 2/14/2023
Shah RV, Steffen LM, Nayor M, Reis JP, Jacobs DR, Allen NB, Lloyd-Jones D, Meyer K, Cole J, Piaggi P, Vasan RS, Clish CB, Murthy VL. Dietary metabolic signatures and cardiometabolic risk. Eur Heart J. 2023 Feb 14; 44(7):557-569. PMID: 36424694.
Published on 2/10/2023
Mi MY, Gajjar P, Walker ME, Miller P, Xanthakis V, Murthy VL, Larson MG, Vasan RS, Shah RV, Lewis GD, Nayor M. Association of Healthy Dietary Patterns and Cardiorespiratory Fitness in the Community. medRxiv. 2023 Feb 10. PMID: 36798343.
Published on 11/17/2022
Nayor M, Gajjar P, Murthy VL, Miller PE, Velagaleti RS, Larson MG, Vasan RS, Lewis GD, Mitchell GF, Shah RV. Blood Pressure Responses During Exercise: Physiological Correlates and Clinical Implications. Arterioscler Thromb Vasc Biol. 2023 Jan; 43(1):163-173. PMID: 36384270.
Published on 11/5/2022
Perry AS, Tanriverdi K, Risitano A, Hwang SJ, Murthy VL, Nayor M, Zhao S, Levy D, Shah RV, Freedman JE. The inflammatory proteome, obesity, and medical weight loss and regain in humans. Obesity (Silver Spring). 2023 Jan; 31(1):150-158. PMID: 36334095.
Published on 10/15/2022
Gonzalez Izundegui D, Miller PE, Shah RV, Clish CB, Walker ME, Mitchell GF, Gerszten RE, Larson MG, Vasan RS, Nayor M. Response of circulating metabolites to an oral glucose challenge and risk of cardiovascular disease and mortality in the community. Cardiovasc Diabetol. 2022 Oct 15; 21(1):213. PMID: 36243866.
Published on 9/8/2022
Shah RV, Miller P, Colangelo LA, Chernofsky A, Houstis NE, Malhotra R, Velagaleti RS, Jacobs DR, Gabriel KP, Reis JP, Lloyd-Jones DM, Clish CB, Larson MG, Vasan RS, Murthy VL, Lewis GD, Nayor M. Blood-Based Fingerprint of Cardiorespiratory Fitness and Long-Term Health Outcomes in Young Adulthood. J Am Heart Assoc. 2022 Sep 20; 11(18):e026670. PMID: 36073631.
Published on 8/4/2022
McNeill J, Chernofsky A, Nayor M, Rahaghi FN, San Jose Estepar R, Washko G, Synn A, Vasan RS, O'Connor G, Larson MG, Ho JE, Lewis GD. The association of lung function and pulmonary vasculature volume with cardiorespiratory fitness in the community. Eur Respir J. 2022 Aug; 60(2). PMID: 34996832.
View full list of 60 publications.