Matthew G. Nayor MD, MPH
Assistant Professor, Cardiovascular Medicine
Assistant Professor, Preventive Medicine & Epidemiology
75 E. Newton St | (617) 638-8771

mnayor@bu.edu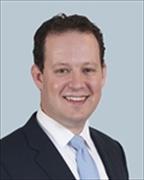 Sections
Cardiovascular Medicine
Preventive Medicine & Epidemiology
Biography
Dr. Nayor is a clinical-translational investigator and heart failure cardiologist. He received training in Internal Medicine at the Johns Hopkins Hospital Osler Medical Residency training program and Cardiology and Heart Failure and Transplantation training at Brigham and Women's Hospital. His research background includes basic science investigations, physiologic studies, and cardiovascular epidemiology focusing on the intersection of metabolic health and cardiovascular disease. His group and collaborators have studied: 1) the effect of exercise on metabolism via assaying >500 circulating metabolites; 2) physiologic determinants of fitness; 3) novel protein biomarkers of heart failure risk through broad proteomic profiling; 4) and lifestyle contributors to cardiometabolic disease and heart failure, among other topics.

Dr. Nayor has worked closely with the Framingham Heart Study for the last 8 years and currently leads community-based studies evaluating metabolic responses to discrete physiologic perturbations, such as exercise and a dietary intervention.
Education
MD, New York University School of Medicine, 2009
MPH, Harvard School of Public Health, 2016
History, BA, University of Michigan at Ann Arbor, 2004
Publications
Published on 8/4/2022
McNeill J, Chernofsky A, Nayor M, Rahaghi FN, San Jose Estepar R, Washko G, Synn A, Vasan RS, O'Connor G, Larson MG, Ho JE, Lewis GD. The association of lung function and pulmonary vasculature volume with cardiorespiratory fitness in the community. Eur Respir J. 2022 Aug; 60(2). PMID: 34996832.
Published on 5/10/2022
Nayor M, Chernofsky A, Miller PE, Spartano NL, Murthy VL, Malhotra R, Houstis NE, Murabito JM, Clish CB, Larson MG, Vasan RS, Shah RV, Lewis GD. Integrative Analysis of Circulating Metabolite Levels That Correlate With Physical Activity and Cardiorespiratory Fitness. Circ Genom Precis Med. 2022 Jun; 15(3):e003592. PMID: 35536222.
Published on 3/9/2022
Namasivayam M, Lau ES, Zern EK, Schoenike MW, Hardin KM, Sbarbaro JA, Cunningham TF, Farrell RM, Rouvina J, Kowal A, Bhat RR, Brooks LC, Nayor M, Shah RV, Ho JE, Malhotra R, Lewis GD. Exercise Blood Pressure in Heart Failure With Preserved and Reduced Ejection Fraction. JACC Heart Fail. 2022 Apr; 10(4):278-286. PMID: 35361448.
Published on 2/3/2022
Izundegui DG, Nayor M. Metabolomics of Type 1 and Type 2 Diabetes: Insights into Risk Prediction and Mechanisms. Curr Diab Rep. 2022 02; 22(2):65-76. PMID: 35113332.
Published on 1/18/2022
Murthy VL, Nayor M, Carnethon M, Reis JP, Lloyd-Jones D, Allen NB, Kitchen R, Piaggi P, Steffen LM, Vasan RS, Freedman JE, Clish CB, Shah RV. Circulating metabolite profile in young adulthood identifies long-term diabetes susceptibility: the Coronary Artery Risk Development in Young Adults (CARDIA) study. Diabetologia. 2022 Apr; 65(4):657-674. PMID: 35041022.
Published on 12/23/2021
Lau ES, Panah LG, Zern EK, Liu EE, Farrell R, Schoenike MW, Namasivayam M, Churchill TW, Curreri L, Malhotra R, Nayor M, Lewis GD, Ho JE. Arterial Stiffness and Vascular Load in HFpEF: Differences Among Women and Men. J Card Fail. 2022 02; 28(2):202-211. PMID: 34955334.
Published on 12/21/2021
Zlotoff DA, Nayor M. Can We Estimate Cardiorespiratory Fitness in Breast Cancer Survivors Without Exercise? JACC CardioOncol. 2021 Dec; 3(5):692-694. PMID: 34988477.
Published on 11/21/2021
Nayor M, Chernofsky A, Spartano NL, Tanguay M, Blodgett JB, Murthy VL, Malhotra R, Houstis NE, Velagaleti RS, Murabito JM, Larson MG, Vasan RS, Shah RV, Lewis GD. Physical activity and fitness in the community: the Framingham Heart Study. Eur Heart J. 2021 11 21; 42(44):4565-4575. PMID: 34436560.
Published on 8/13/2021
Nayor M, Shen L, Hunninghake GM, Kochunov P, Barr RG, Bluemke DA, Broeckel U, Caravan P, Cheng S, de Vries PS, Hoffmann U, Kolossváry M, Li H, Luo J, McNally EM, Thanassoulis G, Arnett DK, Vasan RS. Progress and Research Priorities in Imaging Genomics for Heart and Lung Disease: Summary of an NHLBI Workshop. Circ Cardiovasc Imaging. 2021 08; 14(8):e012943. PMID: 34387095.
Published on 8/12/2021
Nayor M, Shah RV, Tanguay M, Blodgett JB, Chernofsky A, Miller PE, Xanthakis V, Malhotra R, Houstis NE, Velagaleti RS, Larson MG, Vasan RS, Lewis GD. Feasibility, Methodology, and Interpretation of Broad-Scale Assessment of Cardiorespiratory Fitness in a Large Community-Based Sample. Am J Cardiol. 2021 10 15; 157:56-63. PMID: 34391575.
View full list of 51 publications.