Matthew H Kulke MD
Zoltan Kohn Professor, Hematology & Medical Oncology
Section Chief, Hematology & Medical Oncology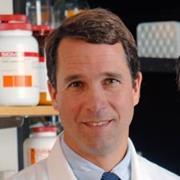 Sections
Hematology & Medical Oncology
Centers
BU-BMC Cancer Center
Evans Center for Interdisciplinary Biomedical Research
Biography
Matthew Kulke MD is the Chief of Hematology/Oncology, Co-Director of the BU/BMC Cancer Center and Zoltan Kohn Professor at the Boston University School of Medicine. Dr. Kulke is an internationally recognized for his work in the field of neuroendocrine tumors. He has led or co-led both early and late stage clinical trials leading to the development of telotristat ethyl, temozolomide, sunitinib, everolimus and peptide receptor radiotherapy for the treatment of neuroendocrine tumors. His work has additionally included characterization of neuroendocrine tumors at the molecular level, and has resulted in over 200 peer-reviewed publications.

Dr. Kulke received his undergraduate degree in molecular biology from Princeton University magna cum laude, and his medical degree with a thesis honors award from the University of California, San Francisco School of Medicine where he also was a Regent's scholar and received a research training fellowship from the Howard Hughes Medical Institute. He performed his internship and residency at Brigham and Women's Hospital, a medical oncology fellowship at Dana-Farber Cancer Institute, and received a Masters in Medical Science Degree from Harvard Medical School.

Prior to coming to Boston University he was a Professor of Medicine at Harvard Medical School and Director of the Neuroendocrine Tumor Program at Dana-Farber Cancer Institute. He has served as principal investigator for NCI cooperative group trials in both neuroendocrine tumors and pancreatic cancer, served as chair of the National Cancer Institute's Neuroendocrine Tumor Clinical Trial Task Force, chair of the North American Neuroendocrine Tumor Society, and chair of the National Comprehensive Cancer Network's neuroendocrine tumor guidelines committee.
Websites
Education
Medicine, MD, University of California, San Francisco, 1992
Medicine, MMS/MMSc, Harvard Medical School, 2007
Molecular Biochemistry, BA, Princeton University, 1987
Publications
Published on 10/1/2021
Nadjarian A, LeClair J, Mahoney TF, Awtry EH, Bhatia JS, Caruso LB, Clay A, Greer D, Hingorani KS, Horta LFB, Ibrahim M, Ieong MH, James T, Kulke MH, Lim R, Lowe RC, Moses JM, Murphy J, Nozari A, Patel AD, Silver B, Theodore AC, Wang RS, Weinstein E, Wilson SA, Cervantes-Arslanian AM. Validation of a Crisis Standards of Care Model for Prioritization of Limited Resources During the Coronavirus Disease 2019 Crisis in an Urban, Safety-Net, Academic Medical Center. Crit Care Med. 2021 10 01; 49(10):1739-1748. PMID: 34115635.
Published on 9/28/2021
Srirajaskanthan R, Pavel M, Kulke M, Clement D, Houchard A, Keeber L, Weickert MO. Weight Maintenance up to 48 Weeks in Patients With Carcinoid Syndrome Treated With Telotristat Ethyl: Pooled Data From the Open-Label Extensions of the Phase III Clinical Trials TELESTAR and TELECAST. Clin Ther. 2021 Sep 28. PMID: 34598813.
Published on 9/27/2021
Kulke MH, Kennecke HF, Murali K, Joish VN. Changes in Carcinoid Syndrome Symptoms Among Patients Receiving Telotristat Ethyl in US Clinical Practice: Findings from the TELEPRO-II Real-World Study. Cancer Manag Res. 2021; 13:7439-7446. PMID: 34611437.
Published on 5/3/2021
Hörsch D, Anthony L, Gross DJ, Valle J, Welin S, Benavent M, Caplin M, Pavel M, Bergsland E, Öberg K, Kassler-Taub KB, Binder P, Banks P, Lapuerta P, Kulke MH. Long-term Treatment with Telotristat Ethyl in Patients with Carcinoid Syndrome Symptoms: Results from the TELEPATH Study. Neuroendocrinology. 2021 May 03. PMID: 33940581.
Published on 4/15/2021
Fazio N, Carnaghi C, Buzzoni R, Valle JW, Herbst F, Ridolfi A, Strosberg J, Kulke MH, Pavel ME, Yao JC. Relationship between metabolic toxicity and efficacy of everolimus in patients with neuroendocrine tumors: A pooled analysis from the randomized, phase 3 RADIANT-3 and RADIANT-4 trials. Cancer. 2021 Aug 01; 127(15):2674-2682. PMID: 33857327.
Published on 4/1/2021
Chan H, Zhang L, Choti MA, Kulke M, Yao JC, Nakakura EK, Bloomston M, Benson AB, Shah MH, Strosberg JR, Bergsland EK, Van Loon K. Recurrence Patterns After Surgical Resection of Gastroenteropancreatic Neuroendocrine Tumors: Analysis From the National Comprehensive Cancer Network Oncology Outcomes Database. Pancreas. 2021 04 01; 50(4):506-512. PMID: 33939661.
Published on 3/26/2021
Strosberg JR, Srirajaskanthan R, El-Haddad G, Wolin EM, Chasen BR, Kulke MH, Bushnell DL, Caplin ME, Baum RP, Hendifar AE, Öberg K, Ruszniewski P, Santoro P, Broberg P, Leeuwenkamp OR, Krenning EP. Symptom Diaries of Patients with Midgut Neuroendocrine Tumors Treated with 177Lu-DOTATATE. J Nucl Med. 2021 Mar 26. PMID: 33771903.
Published on 3/1/2021
Dillon JS, Kulke MH, Hörsch D, Anthony LB, Warner RRP, Bergsland E, Welin S, O'Dorisio TM, Kunz PL, McKee C, Lapuerta P, Banks P, Pavel M. Time to Sustained Improvement in Bowel Movement Frequency with Telotristat Ethyl: Analyses of Phase III Studies in Carcinoid Syndrome. J Gastrointest Cancer. 2021 Mar; 52(1):212-221. PMID: 32146619.
Published on 2/1/2021
Chan DL, Yao JC, Carnaghi C, Buzzoni R, Herbst F, Ridolfi A, Strosberg J, Kulke MH, Pavel M, Singh S. Markers of Systemic Inflammation in Neuroendocrine Tumors: A Pooled Analysis of the RADIANT-3 and RADIANT-4 Studies. Pancreas. 2021 02 01; 50(2):130-137. PMID: 33560090.
Published on 1/7/2021
Fazio N, Kulke M, Rosbrook B, Fernandez K, Raymond E. Updated Efficacy and Safety Outcomes for Patients with Well-Differentiated Pancreatic Neuroendocrine Tumors Treated with Sunitinib. Target Oncol. 2021 01; 16(1):27-35. PMID: 33411058.
View full list of 220 publications.