Mari-Lynn Drainoni PhD, MEd
Research Professor, Infectious Diseases
Research Professor, Health Law, Policy & Management
801 Massachusetts Ave | (617) 414-5287

drainoni@bu.edu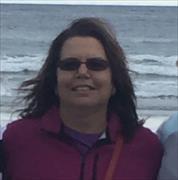 Sections
Infectious Diseases
Centers
Evans Center for Implementation & Improvement Sciences
Evans Center for Interdisciplinary Biomedical Research
Biography
Mari-Lynn Drainoni, M.Ed., Ph.D., is Research Professor in the Section of Infectious Diseases in the School of Medicine in the Boston University School of Medicine and in the Department of Health Law, Policy & Management at the Boston University School of Public Health. She is also Co-Director of the Evans Center for Implementation and Improvement Sciences at Boston University. Dr. Drainoni's areas of expertise include the conduct of implementation research, qualitative research methods and mixed method studies with a focus on integrating research into practice. Her specific studies have focused on the content areas of infectious diseases, including HIV/AIDS and hepatitis C, as well as substance use, antibiotic prescribing and antibiotic stewardship, and integrating screening for social determinants of health into clinical practice. Dr. Drainoni has conducted numerous implementation studies to integrate research into practice, studies evaluating demonstration programs for at-risk populations, and mixed methods studies that include both surveys involving primary data collection and qualitative data collection and analysis. Some of her current research projects include: 1) an AHRQ-funded study evaluating alternative implementation strategies for antibiotic stewardship in two large inpatient hospital systems across the US; 2) a HRSA-funded study to implement and evaluate the use of community health workers to improve retention and outcomes in clinical care for persons living with HIV in 10 sites across the US; 3) a NIDA-funded study to examine police-led models of engaging people in treatment for opioid addiction in Massachusetts; 4) serving as the Implementation Science Core Director of the Healing Communities Study, a NIDA/SAMHSA-funded study in four states to implement and evaluate interventions designed to reduce overdose deaths; 5) an NHLBI-funded project to assess the implementation of a social determinants of health screening and referral intervention for children with sickle cell anemia; 6) a study of the uptake of rapid diagnostic tests for infectious disease and behavioral factors influencing use of rapid diagnostic tests; 7) an NICHD-funded study to test and implement an intervention designed to screen for social determinants of health and unmet material needs in pediatric practices across the US; 8) a VA-funded initiative to implement and evaluate a peer intervention for veterans leaving incarceration; 9) an American Cancer Society-funded study evaluating an intervention designed to improve offering the HPV vaccine in community health centers; and 10) leading the implementation science component of a PCORI-funded study to compare two brief interventions within the primary care medical home to assess the most effective strategy to improve outcomes among pregnant and postpartum women with depressive symptoms, assess the optimal time to deploy each strategy and examine the barriers to establishing these interventions. Dr. Drainoni also is the Implementation Science Lead on the Providence-Boston Center for AIDS Research (CFAR), Implementation Science Lead on the Lifespan/Brown Criminal Justice Research Program on Substance Use and HIV, and Principal Investigator on the Boston University School of Public Health NIDA-funded T32, Integrated Care for Addiction, HIV and HCV Research and Education (ICAHRE).
Education
Law, PhD, Northeastern University, 1991
Psychology, MEd, University of Massachusetts Boston, 1984
Sociology, BA, Tufts University, 1981
Publications
Published on 10/1/2021
Bosch NA, Crable EL, Ackerbauer KA, Clark K, Drainoni ML, Grim V, Ieong MH, Walkey AJ, Murphy J. Implementation of a Phenobarbital-based Pathway for Severe Alcohol Withdrawal: A Mixed-Method Study. Ann Am Thorac Soc. 2021 Oct; 18(10):1708-1716. PMID: 33945771.
Published on 9/23/2021
Hook K, Kozishkurt J, Kovalchuk O, Goncharenko E, Kodovbetskyi V, Opanasenko M, Kopytko A, Girnyk A, Kliuzko K, Drainoni ML, Bogdanov S. Evaluating context and interest in training in evidence-based mental health care: a qualitative investigation among healthcare providers in Kyiv, Ukraine. BMC Res Notes. 2021 Sep 23; 14(1):373. PMID: 34556158.
Published on 8/1/2021
Davoust M, Drainoni ML, Baughman A, Campos Rojo M, Estes T, Rajabiun S, Ross-Davis K, McCann K, Sullivan M, Todd L, Wolfe HL, Sprague Martinez L. "He Gave Me Spirit and Hope": Client Experiences with the Implementation of Community Health Worker Programs in HIV Care. AIDS Patient Care STDS. 2021 08; 35(8):318-326. PMID: 34375140.
Published on 7/30/2021
Rajabiun S, Baughman A, Sullivan M, Poteet B, Downes A, Davich JAW, Phillips S, Jackson P, Miles L, Drainoni ML, Evans EM, Bachman SS, Sprague Martinez L. A Participatory Curricula for Community Health Workers and Supervisors to Increase HIV Health Outcomes. Front Public Health. 2021; 9:689798. PMID: 34395367.
Published on 7/1/2021
Drainoni ML, Biancarelli D, Jansen E, Bernstein J, Joseph N, Eun TJ, Fenton AHTR, Clark JA, Hanchate A, Legler A, Schuch TJ, Leschly K, Perkins RB. Provider and Practice Experience Integrating the Dose-HPV Intervention into Clinical Practice. J Contin Educ Health Prof. 2021 Jul 01; 41(3):195-201. PMID: 33973928.
Published on 6/27/2021
Metsch LR, Feaster DJ, Gooden LK, Masson C, Perlman DC, Jain MK, Matheson T, Nelson CM, Jacobs P, Tross S, Haynes L, Lucas GM, Colasanti JA, Rodriguez A, Drainoni ML, Osorio G, Nijhawan AE, Jacobson JM, Sullivan M, Metzger D, Vergara-Rodriguez P, Lubelchek R, Duan R, Batycki JN, Matthews AG, Munoz F, Jelstrom E, Mandler R, Del Rio C. Care Facilitation Advances Movement Along the Hepatitis C Care Continuum for Persons With Human Immunodeficiency Virus, Hepatitis C, and Substance Use: A Randomized Clinical Trial (CTN-0064). Open Forum Infect Dis. 2021 Aug; 8(8):ofab334. PMID: 34377726.
Published on 6/11/2021
Austad K, Juarez M, Shryer H, Hibberd PL, Drainoni ML, Rohloff P, Chary A. Improving the experience of facility-based delivery for vulnerable women through obstetric care navigation: a qualitative evaluation. BMC Pregnancy Childbirth. 2021 Jun 11; 21(1):425. PMID: 34116648.
Published on 6/10/2021
Vax S, Farkas M, Russinova Z, Mueser KT, Drainoni ML. Enhancing organizational readiness for implementation: constructing a typology of readiness-development strategies using a modified Delphi process. Implement Sci. 2021 06 10; 16(1):61. PMID: 34112191.
Published on 5/14/2021
Sprague Martinez L, Davoust M, Rajabiun S, Baughman A, Bachman SS, Bowers-Sword R, Campos Rojo M, Sullivan M, Drainoni ML. "Part of getting to where we are is because we have been open to change" integrating community health workers on care teams at ten Ryan White HIV/AIDS program recipient sites. BMC Public Health. 2021 05 14; 21(1):922. PMID: 33990190.
Published on 5/10/2021
Knudsen HK, Drainoni ML, Gilbert L, Huerta TR, Oser CB, Aldrich AM, Campbell ANC, Crable EL, Garner BR, Glasgow LM, Goddard-Eckrich D, Marks KR, McAlearney AS, Oga EA, Scalise AL, Walker DM. Corrigendum to "Model and approach for assessing implementation context and fidelity in the HEALing Communities Study" [Drug Alcohol Depend. 217 (2020) 108330]. Drug Alcohol Depend. 2021 Jul 01; 224:108742. PMID: 33984669.
View full list of 164 publications.