Mara Horwitz MD, MPH
Assistant Professor, General Internal Medicine
801 Massachusetts Ave | (617) 414-5951

horwitz@bu.edu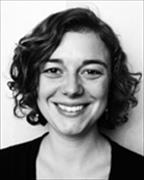 Sections
General Internal Medicine
Biography
I am an Assistant Professor of Medicine at Chobanian and Avedisian School of Medicine and a primary care physician in the Women's Health Unit at Boston Medical Center (BMC).

My research focuses on the integration of sexual and reproductive health care into primary care. I am particularly interested in improving primary care after pregnancy complications associated with future chronic diseases (e.g. preeclampsia associated with chronic hypertension and cardiovascular disease, CVD). Previously I have used administrative data to characterize postpartum health risks and acute care use after hypertensive pregnancies. My current work focuses on: (1) defining the role of the primary care clinicians in postpartum care, (2) understanding patterns of pregnancy-related CVD risk and follow-up at BMC, and (3) identifying multilevel barriers to postpartum follow-up at BMC. In the future, I hope to develop interventions that improve postpartum care coordination and primary care follow-up for BMC patients with elevated chronic disease risks.

Areas of Interest:
Primary care; Chronic disease prevention and management; Pregnancy-related CVD risk; Family planning; Care coordination; Health services research
Websites
Education
Medicine, MD, University of California, San Francisco, 2013
MPH, Harvard School of Public Health, 2018
Biology, BA, University of California, San Francisco, 2013
Publications
Published on 4/5/2023
Horwitz MEM, Edwards CV, Athavale P, McCloskey L, Cabral HJ, Benjamin EJ, Handley MA. The STAR-MAMA RCT: Bilingual Mobile Health Coaching for Postpartum Weight Loss. Am J Prev Med. 2023 Apr 05. PMID: 37028566.
Published on 2/23/2023
Murray Horwitz ME, Prifti CA, Battaglia TA, Ajayi AT, Edwards CV, Benjamin EJ, Yarrington CD, Parker SE. Prepregnancy Cardiovascular Disease Risk Factors and Adverse Pregnancy Outcomes in a Safety-Net Hospital. J Womens Health (Larchmt). 2023 Apr; 32(4):401-408. PMID: 36827080.
Published on 1/6/2022
Murray Horwitz ME, Fisher MA, Prifti CA, Rich-Edwards JW, Yarrington CD, White KO, Battaglia TA. Primary Care-Based Cardiovascular Disease Risk Management After Adverse Pregnancy Outcomes: a Narrative Review. J Gen Intern Med. 2022 03; 37(4):912-921. PMID: 34993867.
Published on 9/13/2021
Murray Horwitz ME, Prifti CA, Fisher MA, Battaglia TA. Pregnancy-Related Weight Gain and the Obesity Epidemic-a Missed Opportunity: Systematic Review of Clinical Practice Recommendations. J Gen Intern Med. 2022 May; 37(6):1572-1574. PMID: 34518979.
Published on 5/1/2021
Murray Horwitz ME, Rodriguez MI, Dissanayake M, Carmichael SL, Snowden JM. Postpartum health risks among women with hypertensive disorders of pregnancy, California 2008-2012. J Hypertens. 2021 05 01; 39(5):1009-1017. PMID: 33230021.
Published on 3/29/2021
Murray Horwitz ME, Molina RL, Battaglia TA. Preventing Chronic Diseases After Complicated Pregnancies in the COVID-19 Era: a Call to Action for PCPs. J Gen Intern Med. 2021 07; 36(7):2127-2129. PMID: 33782883.
Published on 3/18/2021
Murray Horwitz ME, Pace LE, Schwarz EB, Ross-Degnan D. Use of contraception before and after a diabetes diagnosis: An observational matched cohort study. Prim Care Diabetes. 2021 08; 15(4):719-725. PMID: 33744164.
Published on 12/1/2020
Wong J, Murray Horwitz M, Bertisch SM, Herzig SJ, Buysse DJ, Toh S. Trends in Dispensing of Zolpidem and Low-Dose Trazodone Among Commercially Insured Adults in the United States, 2011-2018. JAMA. 2020 12 01; 324(21):2211-2213. PMID: 33258882.
Published on 5/6/2020
Marcus JL, Snowden JM, Murray Horwitz ME, Toh S, Horgan C, Tilney RC, Rajbhandari R, Back S, Westreich DJ. Use of Intrauterine Devices and Risk of Human Immunodeficiency Virus Acquisition Among Insured Women in the United States. Clin Infect Dis. 2020 05 06; 70(10):2221-2223. PMID: 31412356.
Published on 3/1/2019
Pace LE, Dusetzina SB, Murray Horwitz ME, Keating NL. Utilization of Long-Acting Reversible Contraceptives in the United States After vs Before the 2016 US Presidential Election. JAMA Intern Med. 2019 03 01; 179(3):444-446. PMID: 30715075.
View full list of 17 publications.