Lindsay B. Demers MS, PhD
Assistant Professor, Geriatrics
Director, Education Evaluation Core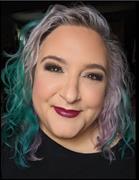 Biography
Dr. Demers is a mixed-methods researcher with over 10 years of evaluation experience. Her quantitative expertise lies in the application of advanced regression techniques such as hierarchical linear modeling and structural equation modeling, the development of valid and reliable survey instruments, the creation of observation and scoring rubrics, and best practices for estimating inter-rater reliability. Her qualitative expertise is focused on the collection and analysis of interview data, specifically the assessment of fidelity of implementation and participation in education interventions.
Websites
Education
Psychology, PhD, University of Massachusetts Amherst, 2011
Psychology, MS, University of Massachusetts Amherst, 2007
Psychology, BA, Clark University, 2005
Publications
Published on 9/28/2022
O'Brien SK, Koehl JL, Demers LB, Hayes BD, Barra ME. Safety and Tolerability of 23.4% Hypertonic Saline Administered Over 2 to 5 Minutes for the Treatment of Cerebral Herniation and Intracranial Pressure Elevation. Neurocrit Care. 2023 Apr; 38(2):312-319. PMID: 36171519.
Published on 9/19/2022
Chakyayil S, Rogers M, Demers LB. An innovative clinic model for student learning. Clin Teach. 2022 Dec; 19(6):e13528. PMID: 36123817.
Published on 7/29/2022
Suarez S, Lupez E, Demers L, Streed CG, Siegel J. Gender and Sexual Diverse Health Education: A Needs Assessment Among Internal Medicine Residents. LGBT Health. 2022 Nov; 9(8):589-594. PMID: 35905057.
Published on 3/15/2022
Remein CD, Childs E, Beard J, Demers LB, Benjamin EJ, Wingerter SL. "Getting Started": A Pilot Introductory Narrative Writing Session for Interprofessional Faculty in Academic Health Sciences. Adv Med Educ Pract. 2022; 13:265-274. PMID: 35313635.
Published on 3/2/2022
Mushero N, Demers LB, Chippendale R. An Interactive Workshop on Managing Dysphagia in Older Adults With Dementia. MedEdPORTAL. 2022; 18:11223. PMID: 35309254.
Published on 2/9/2022
Fantasia KL, Demers LB, Steenkamp DW, Modzelewski KL. An Opportunity for Improvement: Evaluation of Diabetes Technology Education Among Adult Endocrinology Training Programs. J Diabetes Sci Technol. 2022 Feb 09; 19322968221077132. PMID: 35135342.
Published on 10/19/2021
Jawa R, Laks J, Saravanan N, Demers L, Wishik-Miller G. Physician trainees' compassion satisfaction, burnout, and self-efficacy when caring for people who inject drugs. Subst Abus. 2022; 43(1):675-681. PMID: 34666627.
Published on 6/4/2021
Jawa R, Saravanan N, Burrowes SAB, Demers L. A call for training graduate medical students on harm reduction for people who inject drugs. Subst Abus. 2021; 42(3):266-268. PMID: 34086530.
Published on 3/23/2021
Knodle R, Demers L, Simmons R. Infectious Complications in Injection Drug Use. MedEdPORTAL. 2021 03 23; 17:11124. PMID: 33816787.
Published on 11/20/2020
Ock S, Demers LB, McDougal JC. Cognitive Behavioral Therapy for Treatment of Insomnia in Primary Care for Resident Physicians. MedEdPORTAL. 2020 11 20; 16:11002. PMID: 33241115.
View full list of 24 publications.