Lauren Stern MD
Assistant Professor, Nephrology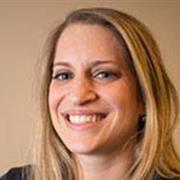 Centers
Amyloidosis Center
Biography
Dr. Stern is an Assistant Professor of Medicine in Nephrology at the Boston University School of Medicine.

Dr. Stern has been active in medical student and resident education since 2011. She currently serves as the Director of the Renal Pathophysiology course for second year medical students. In addition, she is an Associate Clerkship Director to third year medical students in the Medicine 1 Clerkship. She is also a Field Specific Advisor for fourth year medical students who are applying for residencies in Internal Medicine. She has previously served as a core faculty member in the Internal Medicine Residency with a focus on curriculum innovation for residents. Her clinical practice focuses on home dialysis therapies and she is the Medical Director of the Home Dialysis Program, which provides peritoneal dialysis and home hemodialysis for patients with end stage kidney disease. In addition, she is also attends on the renal consult service, dialysis and transplantation service, and sees patients in the Multidisciplinary Amyloidosis Research Center. She has been teaching faculty in a number of national home dialysis courses and served on a number of committees through the American Society of Nephrology. Dr. Stern received her BS with Honors in Zoology from the University of Florida and her MD from Rutgers Robert Wood Johnson Medical School. She completed her Internal Medicine Residency, chief residency, and nephrology fellowship at The Mount Sinai School of Medicine in New York City.
Education
MD, University of Medicine and Dentistry of New Jersey, 2005
Zoology, BS, University of Florida, 2001
Publications
Published on 5/27/2021
Nader R, Zhen A, Angel-Korman A, Pavlovich SS, Pogrebinsky A, Doros G, Menn-Josephy H, Stern L, Sanchorawala V, Havasi A. Predictors and outcomes of acute kidney injury during autologous stem cell transplantation in AL amyloidosis. Nephrol Dial Transplant. 2021 May 27. PMID: 34043009.
Published on 6/2/2020
Stern LD, Waikar S. Time to Expand Access and Utilization of Home Dialysis: Lessons From the COVID-19 Pandemic. Mayo Clin Proc. 2020 07; 95(7):1323-1324. PMID: 32622441.
Published on 3/9/2020
Angel-Korman A, Stern L, Angel Y, Sarosiek S, Menn-Josephy H, Francis J, Ghai S, Sloan JM, Sanchorawala V, Havasi A. The Role of Kidney Transplantation in Monoclonal Ig Deposition Disease. Kidney Int Rep. 2020 Apr; 5(4):485-493. PMID: 32274452.
Published on 12/21/2018
Angel-Korman A, Stern L, Sarosiek S, Sloan JM, Doros G, Sanchorawala V, Havasi A. Long-term outcome of kidney transplantation in AL amyloidosis. Kidney Int. 2019 02; 95(2):405-411. PMID: 30580886.
Published on 9/1/2017
Batalini F, Econimo L, Quillen K, Sloan JM, Sarosiek S, Brauneis D, Havasi A, Stern L, Dember LM, Sanchorawala V. High-Dose Melphalan and Stem Cell Transplantation in Patients on Dialysis Due to Immunoglobulin Light-Chain Amyloidosis and Monoclonal Immunoglobulin Deposition Disease. Biol Blood Marrow Transplant. 2018 01; 24(1):127-132. PMID: 28865972.
Published on 10/22/2016
Uwumugambi NA, Sanchorawala V, Shelton AC, Stern L, Gordon CE. Bendamustine-Induced Nephrogenic Diabetes Insipidus in a Patient With AL Amyloidosis. Am J Kidney Dis. 2017 Feb; 69(2):317-319. PMID: 27780577.
Published on 7/14/2016
Havasi A, Stern L, Lo S, Sun F, Sanchorawala V. Validation of new renal staging system in AL amyloidosis treated with high dose melphalan and stem cell transplantation. Am J Hematol. 2016 10; 91(10):E458-60. PMID: 27356490.
Published on 3/29/2016
Maursetter LJ, Stern LD, Sozio SM, Patel AB, Rao R, Shah HH, Leight K, Okusa MD, Zeidel ML, Parker MG. Enhancing Nephrology Career Interest through the ASN Kidney TREKS Program. J Am Soc Nephrol. 2016 Jun; 27(6):1604-7. PMID: 27026364.
Published on 10/9/2015
Bever KM, Masha LI, Sun F, Stern L, Havasi A, Berk JL, Sanchorawala V, Seldin DC, Sloan JM. Risk factors for venous thromboembolism in immunoglobulin light chain amyloidosis. Haematologica. 2016 Jan; 101(1):86-90. PMID: 26452981.
Published on 8/17/2015
Lee SY, Brauneis D, Stern L, Sanchorawala V. Optimal dosing of high-dose melphalan prior to autologous hematopoietic stem cell transplantation in a patient with AL amyloidosis and a solitary kidney. Hematol Oncol Stem Cell Ther. 2016 Jun; 9(2):86-8. PMID: 26303745.
View full list of 12 publications.