Kimberly Ann Parks MD
Adjunct Assistant Professor, Cardiovascular Medicine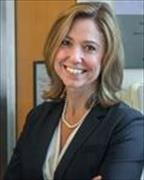 Sections
Cardiovascular Medicine
Biography
Dr. Parks is a Harvard-trained clinician, educator and researcher who is passionate about providing enhanced care using a holistic approach with wellness at its core. She holds three board certifications: Internal Medicine, Cardiology and Advanced Heart Failure and Transplantation, and has been practicing in the Boston community for over 10 years. Dr. Parks has extensive experience managing and treating complex medical problems, and through this, became interested in ways to prevent disease and optimize health.
Websites
Publications
Published on 9/9/2021
Drucker MN, Manyam H, Singh G, Glascock DN, Gillett S, Miller C, Sharmin K, Parks KA. MultiPole pacing in non-responders to cardiac resynchronization therapy: Results from the QP ExCELs/MPP sub-study. Pacing Clin Electrophysiol. 2021 Oct; 44(10):1683-1690. PMID: 34405423.
Published on 7/23/2021
Kulkarni K, Stavrakis S, Elkholey K, Singh JP, Parks KA, Armoundas AA. Microvolt T-Wave Alternans Is Modulated by Acute Low-Level Tragus Stimulation in Patients With Ischemic Cardiomyopathy and Heart Failure. Front Physiol. 2021; 12:707724. PMID: 34366894.
Published on 7/5/2021
Silver JK, Finkelstein A, Minezaki K, Parks K, Budd MA, Tello M, Paganoni S, Tirosh A, Polak R. The Impact of a Culinary Coaching Telemedicine Program on Home Cooking and Emotional Well-Being during the COVID-19 Pandemic. Nutrients. 2021 Jul 05; 13(7). PMID: 34371825.
Published on 6/2/2021
Kulkarni K, Singh JP, Parks KA, Katritsis DG, Stavrakis S, Armoundas AA. Low-Level Tragus Stimulation Modulates Atrial Alternans and Fibrillation Burden in Patients With Paroxysmal Atrial Fibrillation. J Am Heart Assoc. 2021 06 15; 10(12):e020865. PMID: 34075778.
Published on 3/1/2020
Klein L, Parks K. Home Meal Preparation: A Powerful Medical Intervention. Am J Lifestyle Med. 2020 May-Jun; 14(3):282-285. PMID: 32477029.
Published on 9/11/2019
Parks K, Polak R. Culinary Medicine: Paving the Way to Health Through Our Forks. Am J Lifestyle Med. 2020 Jan-Feb; 14(1):51-53. PMID: 31903082.
Published on 6/16/2017
Zehm A, Lindvall C, Parks K, Schaefer K, Chittenden E. Prognosis, Communication, and Advance Care Planning in Heart Failure: A Module for Students, Residents, Fellows, and Practicing Clinicians. MedEdPORTAL. 2017 Jun 16; 13:10596. PMID: 30800798.
Published on 7/5/2016
El-Jawahri A, Paasche-Orlow MK, Matlock D, Stevenson LW, Lewis EF, Stewart G, Semigran M, Chang Y, Parks K, Walker-Corkery ES, Temel JS, Bohossian H, Ooi H, Mann E, Volandes AE. Randomized, Controlled Trial of an Advance Care Planning Video Decision Support Tool for Patients With Advanced Heart Failure. Circulation. 2016 Jul 05; 134(1):52-60. PMID: 27358437.
Published on 3/24/2016
Januszkiewicz L, Vegh E, Borgquist R, Bose A, Sharma A, Orencole M, Mela T, Singh JP, Parks KA. Reply to the Editor-Prognostic Implication of Baseline PR Interval in Patients Undergoing Cardiac Resynchronization Therapy. Heart Rhythm. 2016 07; 13(7):1573-4. PMID: 27018379.
Published on 10/9/2015
Venkateswaran RV, Freeman C, Chatterjee N, Kandala J, Orencole M, Vegh EM, Parks KA, Cowburn PJ, Dec GW, Singh JP, Borgquist R. Anemia and its association with clinical outcome in heart failure patients undergoing cardiac resynchronization therapy. J Interv Card Electrophysiol. 2015 Dec; 44(3):297-304. PMID: 26453528.
View full list of 29 publications.