Kevin M. Monahan MD
Associate Professor, Cardiovascular Medicine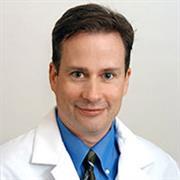 Sections
Cardiovascular Medicine
Biography
Expertise in clinical cardiac electrophysiology.
Education
MD, University of Connecticut, 1989
BS, Georgetown University, 1985
Publications
Published on 4/22/2021
Barillas-Lara MI, Monahan K, Helm RH, Vasan RS, Schou M, Køber L, Gislason G, Torp-Pedersen C, Andersson C. Sex-Specific Prevalence, Incidence, and Mortality Associated With Atrial Fibrillation in Heart Failure. JACC Clin Electrophysiol. 2021 Apr 22. PMID: 33933409.
Published on 7/11/2020
Andersson C, Schou M, Gislason GH, Køber L, Torp-Pedersen C, Monahan KM. Long-term risk of heart failure and mortality following mitral valve surgery in patients with and without right ventricular pacemaker. J Card Surg. 2020 Oct; 35(10):2598-2604. PMID: 32652752.
Published on 2/28/2020
L Percell R, Helm R, Monahan K. Incidence of Atrial Fibrillation in African Americans post Atrial Flutter Ablation. J Atr Fibrillation. 2020 Feb-Mar; 12(5):2254. PMID: 32435355.
Published on 4/22/2019
Karnik AA, Helm RH, Gaskill MD, Dermovsesian A, Monahan KM. High impedance alert with safety switching: An unreported hazard of hybrid pacing systems. J Cardiovasc Electrophysiol. 2019 07; 30(7):1102-1107. PMID: 30983092.
Published on 1/6/2019
Karnik AA, Helm RH, Monahan KM. Mechanisms and management of inappropriate therapy in subcutaneous implantable cardioverter defibrillators. J Cardiovasc Electrophysiol. 2019 03; 30(3):402-409. PMID: 30576031.
Published on 2/1/2017
Karnik AA, Helm RH, Monahan KM. Oversensing of atrial fibrillatory waves in a subcutaneous implantable cardioverter-defibrillator. HeartRhythm Case Rep. 2017 Apr; 3(4):e1-e6. PMID: 28491810.
Published on 12/15/2016
Ahmed J, Deeprasertkul P, Monahan KM, LeLorier P. Racial Differences in Response to Tilt-Table Testing in Patients Refered. J La State Med Soc. 2016 Nov-Dec; 168(6):201-205. PMID: 28045689.
Published on 6/16/2016
Karnik AA, Helm RH, Chatterjee SB, Monahan KM. Abdominal implantable cardioverter-defibrillator placement in a patient requiring bilateral chest radiation therapy. HeartRhythm Case Rep. 2016 Sep; 2(5):395-398. PMID: 28491719.
Published on 4/22/2015
Bhatt AG, Monahan KM. Fitness and the development of atrial fibrillation. Circulation. 2015 May 26; 131(21):1821-3. PMID: 25904644.
Published on 11/24/2011
Mazzini M, Tadros T, Siwik D, Joseph L, Bristow M, Qin F, Cohen R, Monahan K, Klein M, Colucci W. Primary carnitine deficiency and sudden death: in vivo evidence of myocardial lipid peroxidation and sulfonylation of sarcoendoplasmic reticulum calcium ATPase 2. Cardiology. 2011; 120(1):52-8. PMID: 22116472.
View full list of 26 publications.