Kevan L. Hartshorn MD
Emeritus Professor, Hematology & Medical Oncology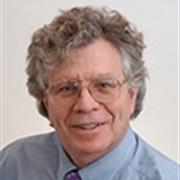 Sections
Hematology & Medical Oncology
Centers
BU-BMC Cancer Center
Pulmonary Center
Evans Center for Interdisciplinary Biomedical Research
Biography
I am a Medical Oncologist Boston University Medical Center with principle focus on solid tumors. I am Director of the Hematology/Oncology Fellowship program at Chobanian and Avedisian School of Medicine for 18 years and also on-site PI for multicenter clinical trials of chemotherapy and targeted agents for various cancers. I participates in cooperative clinical trials groups (NSABP, SWOG, Alliance, and AIDs Clinical Trials group) and to a lesser extent in industry related clinical trials. I did my clinical training in Internal Medicine at Boston City Hospital and then did Fellowship training in Hematology/Oncology at Massachusetts General Hospital. After this I joined the Attending staff at Boston City Hospital and feel very devoted to the mission of Boston Medical Center (the name of the Hospital formed by the merger of Boston City Hospital and Boston University Hospital). This mission is to provide, "Exceptional Care Without Exception". Boston Medical Center is the main safety net hospital for the city of Boston and prides itself on providing cutting edge care to patient's regardless or economic or social status. The hospital cares for a large population of African American and immigrant patients and has developed a number of special services (e.g. care navigators) to under-served patients get the care they need. In addition to the above clinical research interests, I have a particular interest in Geriatric Oncology and shared in developing a clinical Fellowship in Geriatric Oncology here which has now been in existence for about 10 years. I have a long standing interest in health care disparities as well. I have mentored numerous Fellows, Medical Students, Residents and College and High School students over the years in clinical care, clinical research and basic research.

In addition to my clinical interests have a laboratory research program related to innate immunology have had continuous NIH grant support for 30 years. Our research principally deals with innate immunity, which refers to immune responses that are hard-wired into the genome and provide a first line of protection against infection or transformed cells. Innate immune responses are sometimes also responsible for damaging inflammation. Defects or variants in innate immunity account for increased propensity for infections or harmful inflammation. As an example, people lacking one of the collectins found in blood are at greater risk for infection during neutropenia and have a greater risk for certain cancers. There is surprising complexity and specificity to innate immunity despite the fact that it provides protection even when a person has not been exposed to a specific infection. The main aspects of innate immunity we study include neutrophils and monocyte/macrophages, toll like receptors, and soluble immune defense proteins called collectins and defensins. We study how neutrophils and monocytes become activated in response to infectious organisms (viruses and bacteria), including studies of cell signaling, phagocytosis and oxidant production. We study how defensins and collectins kill bacteria or viruses and promote their uptake by neutrophils and monocytes. We have created or collaborate to create and test a variety of new recombinant versions of collectins and defensins, some of which have strongly increased antiviral or antibacterial activity. We also collaborate with members of the department of Biophysics in crystallographic studies of collectin structure in order to predict protein changes that might confer greater antimicrobial activity. We also collaborate in use of mouse models (e.g., mice in which collectin genes are deleted) to study the role of specific innate immune mediators in infection. A particular area of interest for us is the innate immune response to respiratory infection, especially influenza virus infection. Influenza virus and HIV (which we also study to some extent) are important examples of infections for which innate immunity is important since these viruses undergo continuous mutation thus evading adaptive immune responses (i.e., specific T and B cell responses).
Websites
Education
MD, Albert Einstein College of Medicine, 1980
MA, Williams College, 1970
BA, Williams College, 1970
Publications
Published on 3/14/2022
Alymova IV, Cipollo JF, Parsons LM, Music N, Kamal RP, Tzeng WP, Goldsmith CS, Contessa JN, Hartshorn KL, Wilson JR, Zeng H, Gansebom S, York IA. Aberrant Cellular Glycosylation May Increase the Ability of Influenza Viruses to Escape Host Immune Responses through Modification of the Viral Glycome. mBio. 2022 Apr 26; 13(2):e0298321. PMID: 35285699.
Published on 12/8/2021
White MR, Nikolaidis NM, McCormack F, Crouch EC, Hartshorn KL. Viral Evasion of Innate Immune Defense: The Case of Resistance of Pandemic H1N1 Influenza A Virus to Human Mannose-Binding Proteins. Front Microbiol. 2021; 12:774711. PMID: 34956139.
Published on 7/8/2021
Boehmer U, Ozonoff A, Winter M, Berklein F, Potter J, Hartshorn KL, Ward KC, Ceballos RM, Clark MA. Health-related quality of life among colorectal cancer survivors of diverse sexual orientations. Cancer. 2021 10 15; 127(20):3847-3855. PMID: 34237147.
Published on 4/14/2021
Boehmer U, Potter J, Clark MA, Winter M, Berklein F, Ceballos RM, Hartshorn K, Ozonoff A. Follow-up surveillance among colorectal cancer survivors of different sexual orientations. J Cancer Surviv. 2022 Apr; 16(2):445-454. PMID: 33851339.
Published on 3/19/2021
Boehmer U, Potter J, Clark MA, Ozonoff A, Winter M, Berklein F, Ward KC, Hartshorn K. Assessing the relationship between symptoms and health care utilization in colorectal cancer survivors of different sexual orientations. Support Care Cancer. 2021 Oct; 29(10):5821-5830. PMID: 33742243.
Published on 2/26/2021
Hsieh IN, White M, Hoeksema M, Deluna X, Hartshorn K. Histone H4 potentiates neutrophil inflammatory responses to influenza A virus: Down-modulation by H4 binding to C-reactive protein and Surfactant protein D. PLoS One. 2021; 16(2):e0247605. PMID: 33635872.
Published on 12/10/2020
Ando K, Ozonoff A, Lee SY, Voisine M, Parker JT, Nakanishi R, Nishimura S, Yang J, Grace Z, Tran B, Diefenbach TJ, Maehara Y, Yasui H, Irino T, Salgia R, Terashima M, Gibbs P, Ramanathan RK, Oki E, Mori M, Kulke M, Hartshorn K, Bharti A. Multicohort Retrospective Validation of a Predictive Biomarker for Topoisomerase I Inhibitors. Clin Colorectal Cancer. 2021 06; 20(2):e129-e138. PMID: 33731288.
Published on 11/17/2020
White MR, Hsieh IN, De Luna X, Hartshorn KL. Effects of serum amyloid protein A on influenza A virus replication and viral interactions with neutrophils. J Leukoc Biol. 2021 07; 110(1):155-166. PMID: 33205458.
Published on 10/22/2020
Hartshorn KL. Innate Immunity and Influenza A Virus Pathogenesis: Lessons for COVID-19. Front Cell Infect Microbiol. 2020; 10:563850. PMID: 33194802.
Published on 8/17/2020
Hsieh IN, Deluna X, White MR, Hartshorn KL. Histone H4 directly stimulates neutrophil activation through membrane permeabilization. J Leukoc Biol. 2021 04; 109(4):763-775. PMID: 32803840.
View full list of 179 publications.