Kei Yasuda PhD
Adjunct Assistant Professor, Nephrology
650 Albany St | (617) 414-3338

kyasuda@bu.edu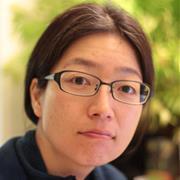 Biography
"To the clinician, systemic lupus erythematosus is important because it is a potentially fatal disease that is easily confused with many other disorders. To the immunologist, lupus is intriguing because all the key components of the immune system are involved in the underlying mechanisms of the disease."(Anisur Rahman, Ph.D., and David A. Isenberg, M.D. N Engl J Med. 2008 Feb 28;358(9):929-39.). I have studied this devastating but intellectually challenging disease more than 10 years. Systemic lupus erythematosus (SLE) is an autoimmune disease characterized by the presence of great diversity of autoantibodies against nucleic acids (DNA and RNA) and other autoantigens. The autoantibodies form immune complexes that deposit in various tissues including the kidney, causing inflammation and end-organ damage. Current medications are only partially effective and have severe side effects.

My recent interest is neutrophil activation induced by immune complexes. Studies have shown that neutrophils release reactive oxygen species (ROS) and neutrophil extracellular traps (NETs) upon stimulation with RNA-containing immune complexes. My new goal is to investigate whether other immune complexes from SLE patients can activate neutrophils, and what kind of signaling pathways are involved in the activation.

I am also interested in the role of interferon regulatory factor-5 (IRF5) in the pathogenesis of SLE. Genetic studies have shown that mutations of IRF5 are associated with the disease severity of SLE. Using IRF5-deficient mice and lupus-prone mice, we have shown that IRF5 is a critical regulatory of SLE. In addition, we have shown that sera from SLE patients are able to activate plasmacytoid dendritic cells (pDC) to induce type I IFN , which is a pathogenic cytokines in SLE. We demonstrated that the type I IFN production from pDC is dependent on toll-like receptor-7 (TLR7) and IRF5. We investigate whether IRF5 is involved in the activation of B cells and T cells.
Education
PhD, Kyoto University, 2003
MS, Kyoto University, 2000
BS, Kyoto University, 1998
Publications
Published on 5/11/2022
Tse KM, Vandenbon A, Cui X, Mino T, Uehata T, Yasuda K, Sato A, Tsujimura T, Hia F, Yoshinaga M, Kinoshita M, Okuno T, Takeuchi O. Enhancement of Regnase-1 expression with stem loop-targeting antisense oligonucleotides alleviates inflammatory diseases. Sci Transl Med. 2022 May 11; 14(644):eabo2137. PMID: 35544597.
Published on 8/9/2021
Pellerin A, Yasuda K, Cohen-Bucay A, Sandra V, Shukla P, Jr BKH, Nündel K, Viglianti GA, Xie Y, Klein U, Tan Y, Bonegio RG, Rifkin IR. Monoallelic IRF5 deficiency in B cells prevents murine lupus. JCI Insight. 2021 08 09; 6(15). PMID: 34197340.
Published on 4/29/2021
Kawakami R, Kitagawa Y, Chen KY, Arai M, Ohara D, Nakamura Y, Yasuda K, Osaki M, Mikami N, Lareau CA, Watanabe H, Kondoh G, Hirota K, Ohkura N, Sakaguchi S. Distinct Foxp3 enhancer elements coordinate development, maintenance, and function of regulatory T cells. Immunity. 2021 05 11; 54(5):947-961.e8. PMID: 33930308.
Published on 2/4/2020
Lee J, Zhang J, Chung YJ, Kim JH, Kook CM, González-Navajas JM, Herdman DS, Nürnberg B, Insel PA, Corr M, Mo JH, Tao A, Yasuda K, Rifkin IR, Broide DH, Sciammas R, Webster NJ, Raz E. Inhibition of IRF4 in dendritic cells by PRR-independent and -dependent signals inhibit Th2 and promote Th17 responses. Elife. 2020 02 04; 9. PMID: 32014112.
Published on 12/27/2019
Lyle C, Richards S, Yasuda K, Napoleon MA, Walker J, Arinze N, Belghasem M, Vellard I, Yin W, Ravid JD, Zavaro E, Amraei R, Francis J, Phatak U, Rifkin IR, Rahimi N, Chitalia VC. c-Cbl targets PD-1 in immune cells for proteasomal degradation and modulates colorectal tumor growth. Sci Rep. 2019 12 27; 9(1):20257. PMID: 31882749.
Published on 1/4/2019
Bonegio RG, Lin JD, Beaudette-Zlatanova B, York MR, Menn-Josephy H, Yasuda K. Lupus-Associated Immune Complexes Activate Human Neutrophils in an Fc?RIIA-Dependent but TLR-Independent Response. J Immunol. 2019 02 01; 202(3):675-683. PMID: 30610165.
Published on 4/11/2017
Choo MK, Sano Y, Kim C, Yasuda K, Li XD, Lin X, Stenzel-Poore M, Alexopoulou L, Ghosh S, Latz E, Rifkin IR, Chen ZJ, Stewart GC, Chong H, Park JM. TLR sensing of bacterial spore-associated RNA triggers host immune responses with detrimental effects. J Exp Med. 2017 May 01; 214(5):1297-1311. PMID: 28400473.
Published on 12/1/2015
Duffau P, Menn-Josephy H, Cuda CM, Dominguez S, Aprahamian TR, Watkins AA, Yasuda K, Monach P, Lafyatis R, Rice LM, Kenneth Haines G, Gravallese EM, Baum R, Richez C, Perlman H, Bonegio RG, Rifkin IR. Promotion of Inflammatory Arthritis by Interferon Regulatory Factor 5 in a Mouse Model. Arthritis Rheumatol. 2015 Dec; 67(12):3146-57. PMID: 26315890.
Published on 1/16/2015
Watkins AA, Yasuda K, Wilson GE, Aprahamian T, Xie Y, Maganto-Garcia E, Shukla P, Oberlander L, Laskow B, Menn-Josephy H, Wu Y, Duffau P, Fried SK, Lichtman AH, Bonegio RG, Rifkin IR. IRF5 deficiency ameliorates lupus but promotes atherosclerosis and metabolic dysfunction in a mouse model of lupus-associated atherosclerosis. J Immunol. 2015 Feb 15; 194(4):1467-79. PMID: 25595782.
Published on 10/3/2014
Ericson JA, Duffau P, Yasuda K, Ortiz-Lopez A, Rothamel K, Rifkin IR, Monach PA. Gene expression during the generation and activation of mouse neutrophils: implication of novel functional and regulatory pathways. PLoS One. 2014; 9(10):e108553. PMID: 25279834.
View full list of 32 publications.