Katherine Linsenmeyer MD
Assistant Professor, Medicine Infectious Diseases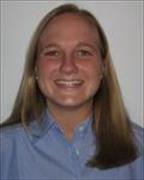 Biography
Dr. Linsenmeyer, MD is a practicing Internist in Boston, MA. Dr. Linsenmeyer graduated from Saint Louis University School of Medicine in 2008 and has been in practice for 8 years.
Websites
Publications
Published on 6/1/2021
Gupta K, O'Brien WJ, Bellino P, Linsenmeyer K, Doshi SJ, Sprague RS, Charness ME. Incidence of SARS-CoV-2 Infection in Health Care Workers After a Single Dose of mRNA-1273 Vaccine. JAMA Netw Open. 2021 06 01; 4(6):e2116416. PMID: 34132795.
Published on 3/8/2021
Driver JA, Strymish J, Clement S, Hayes B, Craig K, Cervera A, Morreale-Karl M, Linsenmeyer K, Grudberg S, Davidson H, Spencer J, Kind AHJ, Fantes T. Front-Line innovation: Rapid implementation of a nurse-driven protocol for care of outpatients with COVID-19. J Clin Nurs. 2021 Jun; 30(11-12):1564-1572. PMID: 33555618.
Published on 10/15/2019
Linsenmeyer K, Gupta K. Reply to Zervou, Zacharioudakis, and Mylonakis. Clin Infect Dis. 2019 10 15; 69(9):1646. PMID: 30870559.
Published on 8/20/2019
Linsenmeyer K, Branch-Elliman W, Kalver E, Mull HJ. Surgical site infections in outpatient surgeries: Less invasive procedures contribute substantially to the overall burden. Infect Control Hosp Epidemiol. 2019 10; 40(10):1191-1193. PMID: 31426875.
Published on 11/28/2018
Linsenmeyer K, O'Brien W, Brecher SM, Strymish J, Rochman A, Itani K, Gupta K. Clostridium difficile Screening for Colonization During an Outbreak Setting. Clin Infect Dis. 2018 11 28; 67(12):1912-1914. PMID: 29846539.
Published on 12/7/2017
Linsenmeyer K, Strymish JM, Smith D, Brennan M, Gupta K. Electronic consults for improving vancomycin use. J Hosp Infect. 2018 06; 99(2):158-159. PMID: 29225053.
Published on 1/13/2016
Linsenmeyer K, Gupta K, Strymish JM, Dhanani M, Brecher SM, Breu AC. Culture if spikes? Indications and yield of blood cultures in hospitalized medical patients. J Hosp Med. 2016 May; 11(5):336-40. PMID: 26762577.
Published on 11/23/2015
Linsenmeyer K, Strymish J, Weir S, Berg G, Brecher S, Gupta K. Activity of Fosfomycin against Extended-Spectrum-ß-Lactamase-Producing Uropathogens in Patients in the Community and Hospitalized Patients. Antimicrob Agents Chemother. 2016 Feb; 60(2):1134-6. PMID: 26596940.
Published on 9/28/2015
Linsenmeyer K, Strymish J, Gupta K. Two Simple Rules for Improving the Accuracy of Empiric Treatment of Multidrug-Resistant Urinary Tract Infections. Antimicrob Agents Chemother. 2015 Dec; 59(12):7593-6. PMID: 26416859.
Published on 11/1/2014
Kim C, Linsenmeyer KD, Vlad SC, Guermazi A, Clancy MM, Niu J, Felson DT. Prevalence of radiographic and symptomatic hip osteoarthritis in an urban United States community: the Framingham osteoarthritis study. Arthritis Rheumatol. 2014 Nov; 66(11):3013-7. PMID: 25103598.
View full list of 10 publications.