Karsten Lunze MD, MPH, DrPH, FACPM, FAAP
Associate Professor, General Internal Medicine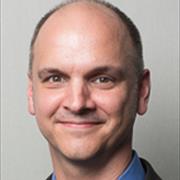 Sections
General Internal Medicine
Centers
Clinical Addiction Research and Education Unit
Biography
Director of Global Health
Co-Director, Providence/Boston Center for AIDS Research (CFAR) Substance Use Research Core

Stigma and HIV prevention in key populations
Maternal and newborn health
Websites
Education
MD, Humboldt-Universität zu Berlin, 2003
Public Health, DPH/DrPH, Boston University School of Public Health, 2013
Medical Sciences & Management, DM, Humboldt-Universität zu Berlin, 2005
MPH, Harvard School of Public Health, 2008
Publications
Published on 6/25/2022
Bagley SM, Schoenberger SF, dellaBitta V, Lunze K, Barron K, Hadland SE, Park TW. An Exploration of Young Adults With Opioid Use Disorder and How Their Perceptions of Family Members' Beliefs Affects Medication Treatment. J Addict Med. 2022 Nov-Dec 01; 16(6):689-694. PMID: 35749777.
Published on 6/17/2022
Canfield J, Truong V, Bereznicka A, Lunze K. Evaluation of an experiential clinical learning option during pandemic teaching suspensions. BMC Med Educ. 2022 Jun 17; 22(1):471. PMID: 35715779.
Published on 5/3/2022
Nadareishvili I, Zhulina A, Tskitishvili A, Togonidze G, Bloom DE, Lunze K. The Approach to the COVID-19 Pandemic in Georgia-A Health Policy Analysis. Int J Public Health. 2022; 67:1604410. PMID: 35592028.
Published on 4/1/2022
Carroll JJ, Rossi SL, Vetrova MV, Kiriazova T, Lunze K. Supporting the Health of HIV-Positive People Who Inject Drugs During COVID-19 and Beyond: Lessons for the United States from St. Petersburg, Russia. Am J Public Health. 2022 04; 112(S2):S123-S127. PMID: 35349320.
Published on 3/28/2022
Schoenberger SF, Idrisov B, Sereda Y, Kiriazova T, Makarenko O, Bendiks S, Ahuja N, Dutta A, Flanigan T, Gillani FS, Lunze K. Police abuse and care engagement of people with HIV who inject drugs in Ukraine. Glob Public Health. 2022 Mar 28; 1-16. PMID: 35343870.
Published on 2/5/2022
Vetrova M, Lodi S, Rateau L, Patts G, Blokhina E, Palatkin V, Yaroslavtseva T, Toussova O, Bushara N, Bendiks S, Gnatienko N, Krupitsky E, Lioznov D, Samet JH, Lunze K. Stigma and ART initiation among people with HIV and a lifetime history of illicit drug use in Saint-Petersburg, Russia-A prospective cohort analysis. Int J Drug Policy. 2022 04; 102:103600. PMID: 35134598.
Published on 1/31/2022
Drainoni ML, Knudsen HK, Adams K, Andrews-Higgins SA, Auritt V, Back S, Barkowski LK, Batty EJ, Behrooz MR, Bell S, Chen S, Christopher MC, Coovert N, Crable EL, Dasgupta A, Goetz M, Goddard-Eckrich D, Hartman JL, Heffer H, Iftikhar P, Jones L, Lang S, Lunze K, Martin A, McCrimmon T, Reedy-Johnson MK, Roeber C, Scalise AL, Sieck CJ, Walker DM, Walt G, Wood JD, Zito P, McAlearney AS. Community coalition and key stakeholder perceptions of the community opioid epidemic before an intensive community-level intervention. J Subst Abuse Treat. 2022 Jul; 138:108731. PMID: 35125253.
Published on 1/14/2022
Thairu L, Gehling H, Kafwanda S, Yeboah-Antwi K, Hamer DH, Lunze K. Care-Seeking Behavior for Newborns in Rural Zambia. Matern Child Health J. 2022 Jun; 26(6):1375-1383. PMID: 35028891.
Published on 11/19/2021
Rossi SL, Sereda Y, Luoma JB, Pavlov N, Toussova O, Vasileva J, Abramova K, Bendiks S, Kiriazova T, Vetrova M, Blokhina E, Krupitsky E, Lioznov D, Lodi S, Lunze K. Addressing intersectional stigma as a care barrier for HIV-positive people who inject drugs: Design of an RCT in St. Petersburg, Russia. Contemp Clin Trials Commun. 2021 Dec; 24:100861. PMID: 34888430.
Published on 9/1/2021
Hook K, Sereda Y, Makarenko O, Bendiks S, Rybak NR, Dutta A, Idrisov B, Drainoni ML, Kiriazova T, Lunze K. TB stigma and its correlates among HIV-positive people who inject drugs in Ukraine. Int J Tuberc Lung Dis. 2021 09 01; 25(9):747-753. PMID: 34802497.
View full list of 69 publications.