Karen E. Lasser MD, MPH
Professor, General Internal Medicine
Professor, Community Health Sciences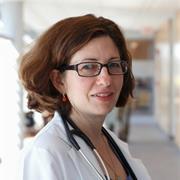 Sections
General Internal Medicine
Centers
Clinical Addiction Research and Education Unit
Evans Center for Interdisciplinary Biomedical Research
Biography
Dr. Lasser is a primary care internist, certified by the American Board of Internal Medicine, and a health services researcher. She is a Senior Editor at JAMA.

Her primary areas of expertise and research are quality of care, interventions to reduce health disparities, health policy, smoking cessation, and primary care practice-based research.

She is the author of over 80 peer-reviewed publications, was the former Director of Ambulatory Quality Improvement for the Department of Medicine at Cambridge Health Alliance/Harvard Medical School, and has held several quality leadership roles at Boston Medical Center. Her research has been supported by NIDA, NHLBI, AHRQ, CDC, and the American Cancer Society.
Other Positions
Websites
Education
Medicine, MD, Cornell University Medical College, 1995
Clinical Evaluation/Research, MPH, Harvard School of Public Health, 2001
History, AB, Harvard University, 1990
Publications
Published on 5/21/2023
Borden CG, Ashe EM, de la Vega PB, Gast V, Saint-Phard T, Brody-Fialkin J, Power J, Wang N, Lasser KE. A novel pharmacy liaison program to address health-related social needs at an urban safety-net hospital. Am J Health Syst Pharm. 2023 May 21. PMID: 37210728.
Published on 5/18/2023
Hanchate AD, Strackman BW, Lin M, Paasche-Orlow MK, Lasser KE, Cole MB. Medicaid expansion associated with no change in emergency department use across racial and ethnic groups. Health Serv Res. 2023 May 18. PMID: 37202905.
Published on 1/3/2023
Buitron de la Vega P, Ashe EM, Xuan Z, Gast V, Saint-Phard T, Brody-Fialkin J, Okonkwo F, Power J, Wang N, Lyons C, Silverstein M, Lasser KE. A Pharmacy Liaison-Patient Navigation Intervention to Reduce Inpatient and Emergency Department Utilization Among Primary Care Patients in a Medicaid Accountable Care Organization: A Nonrandomized Controlled Trial. JAMA Netw Open. 2023 Jan 03; 6(1):e2250004. PMID: 36622674.
Published on 11/17/2022
Carroll JJ, Cushman PA, Lira MC, Colasanti JA, Del Rio C, Lasser KE, Parker V, Roy PJ, Samet JH, Liebschutz JM. Evidence-Based Interventions to Improve Opioid Prescribing in Primary Care: a Qualitative Assessment of Implementation in Two Studies. J Gen Intern Med. 2022 Nov 17. PMID: 36396881.
Published on 8/23/2022
Kathuria H, Gunawan A, Spring M, Aijaz S, Cobb V, Fitzgerald C, Wakeman C, Howard J, Clancy M, Foreman AG, Truong V, Wong C, Steiling K, Lasser KE, Bulekova K, Wiener RS. Hospitalization as an opportunity to engage underserved individuals in shared decision-making for lung cancer screening: results from two randomized pilot trials. Cancer Causes Control. 2022 Nov; 33(11):1373-1380. PMID: 35997854.
Published on 5/27/2022
Jirmanus LZ, Ranker L, Touw S, Mahmood R, Kimball SL, Hanchate A, Lasser KE. Impact of United States 2017 Immigration Policy changes on missed appointments at two Massachusetts Safety-Net Hospitals. J Immigr Minor Health. 2022 Aug; 24(4):807-818. PMID: 35624394.
Published on 5/1/2022
Lasser KE, Ilori TO, Dedier JJ. Kidney Disease Mortality in the USA: a Call for Eliminating Inequities. J Gen Intern Med. 2022 May; 37(6):1349-1350. PMID: 35266126.
Published on 3/25/2022
Ellis RP, Hsu HE, Siracuse JJ, Walkey AJ, Lasser KE, Jacobson BC, Andriola C, Hoagland A, Liu Y, Song C, Kuo TC, Ash AS. Development and Assessment of a New Framework for Disease Surveillance, Prediction, and Risk Adjustment: The Diagnostic Items Classification System. JAMA Health Forum. 2022 Mar; 3(3):e220276. PMID: 35977291.
Published on 10/8/2021
Hanchate AD, Qi D, Paasche-Orlow MK, Lasser KE, Liu Z, Lin M, Lewis KH. Examination of Elective Bariatric Surgery Rates Before and After US Affordable Care Act Medicaid Expansion. JAMA Health Forum. 2021 Oct; 2(10):e213083. PMID: 35977157.
Published on 8/27/2021
Greco CM, Gaylord SA, Faurot K, Weinberg JM, Gardiner P, Roth I, Barnhill JL, Thomas HN, Dhamne SC, Lathren C, Baez JE, Lawrence S, Neogi T, Lasser KE, Castro MG, White AM, Simmons SJ, Ferrao C, Binda DD, Elhadidy N, Eason KM, McTigue KM, Morone NE. The design and methods of the OPTIMUM study: A multisite pragmatic randomized clinical trial of a telehealth group mindfulness program for persons with chronic low back pain. Contemp Clin Trials. 2021 10; 109:106545. PMID: 34455111.
View full list of 94 publications.