Julie M. Crosson MD
Voluntary Clinical Assistant Professor, General Internal Medicine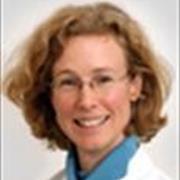 Sections
General Internal Medicine
Biography
Julie Crosson, MD is a Clinical Assistant Professor of Medicine in General Internal Medicine at the Chobanian and Avedisian School of Medicine and a primary care physician at DotHouse Health. She has held both roles for over 15 years and her experience working with diverse groups of people has led her to lead workshops on communicating with these people to provide the best care. Her main research interest is cross-cultural competence issues in healthcare and she has developed the communication skills curriculum at BUSM to address this issue.
Websites
Education
MD, University of Vermont College of Medicine, 1995
BA, Brown University, 1988
Publications
Published on 9/1/2017
Liebschutz JM, Xuan Z, Shanahan CW, LaRochelle M, Keosaian J, Beers D, Guara G, O'Connor K, Alford DP, Parker V, Weiss RD, Samet JH, Crosson J, Cushman PA, Lasser KE. Improving Adherence to Long-term Opioid Therapy Guidelines to Reduce Opioid Misuse in Primary Care: A Cluster-Randomized Clinical Trial. JAMA Intern Med. 2017 Sep 01; 177(9):1265-1272. PMID: 28715535.
Published on 2/1/2015
Lange A, Lasser KE, Xuan Z, Khalid L, Beers D, Heymann OD, Shanahan CW, Crosson J, Liebschutz JM. Variability in opioid prescription monitoring and evidence of aberrant medication taking behaviors in urban safety-net clinics. Pain. 2015 Feb; 156(2):335-40. PMID: 25599455.
Published on 8/1/2014
Mostow C, Crosson J, Gordon S, Chapman S, Hardt E, James T, Gonzalez P. R-E-S-P-E-C-T: physician-patient communication. J Gen Intern Med. 2014 Aug; 29(8):1097. PMID: 24841556.
Published on 5/1/2010
Mostow C, Crosson J, Gordon S, Chapman S, Gonzalez P, Hardt E, Delgado L, James T, David M. Treating and precepting with RESPECT: a relational model addressing race, ethnicity, and culture in medical training. J Gen Intern Med. 2010 May; 25 Suppl 2:S146-54. PMID: 20352510.
View full list of 4 publications.