Judith P. Lytle MD
Assistant Professor, General Internal Medicine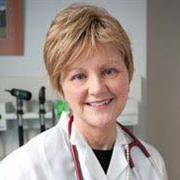 Sections
General Internal Medicine
Other Positions
Education
MD, Boston University School of Medicine, 1998
BA, Wake Forest University, 1979
PA, Wake Forest University, 1982
Publications
Published on 5/1/1994
Flemington EK, Lytle JP, Cayrol C, Borras AM, Speck SH. DNA-binding-defective mutants of the Epstein-Barr virus lytic switch activator Zta transactivate with altered specificities. Mol Cell Biol. 1994 May; 14(5):3041-52. PMID: 8164660.
Published on 2/1/1992
Flemington EK, Borras AM, Lytle JP, Speck SH. Characterization of the Epstein-Barr virus BZLF1 protein transactivation domain. J Virol. 1992 Feb; 66(2):922-9. PMID: 1309920.
View full list of 2 publications.