Joshua D. Campbell PhD
Associate Professor, Computational Biomedicine
Member, Genome Science Institute
72 East Concord Street | (617) 358-7260

camp@bu.edu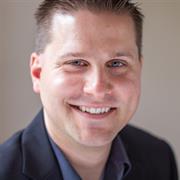 Sections
Computational Biomedicine
Centers
BU-BMC Cancer Center
Evans Center for Interdisciplinary Biomedical Research
Biography
Computational biology and bioinformatics.
High-throughput genomic technologies are rapidly evolving including the areas of DNA and RNA sequencing. Novel types of complex data are being rapidly generated and require novel methods for quality control and analysis. We are currently focused on developing and/or applying methods for identifying genomic alterations in cancer, quantifying the mutagenic effect of carcinogens, and characterizing cellular heterogeneity using single cell RNA sequencing. We are applying these methods in the areas of lung cancer development and premalignancy as well as COPD pathogenesis as described below.

Identifying early drivers of lung cancer.
Lung adenocarcinomas and lung squamous cell carcinomas are the most common types of lung cancer and remain major causes of death worldwide despite advances in smoking cessation, early detection, and targeted and immunological therapies. Many patients have lung cancers that do not harbor a known activating mutation and therefore cannot be given targeted therapies. In collaboration with labs from Dana-Farber Cancer Institute, the Broad Institute, and The Cancer Genome Atlas (TCGA) consortium, we analyze next-generation sequencing data to identify novel drivers of lung tumorigenesis. Targeting these genes with novel therapies will hopefully lead to a reduction in overall lung cancer mortality. In collaboration with the Spira/Lenburg lab at BUSM, we are identifying the genomic alterations in premalignant lesions for squamous cell carcinoma with the ultimate goal of defining strategies for early detection.

Therapeutic development and pathogenesis of COPD.
Chronic Obstructive Pulmonary Disease (COPD) is the 4th leading cause of death in the world. Our understanding of the molecular mechanisms responsible for the initiation and progression of this disease are limited. By examining expression differences between individuals with and without COPD or differences within a person along a gradient of disease, we hope to elucidate the molecular mechanisms that responsible for disease initiation. Utilizing publicly available resources such as the Connectivity Map, we are also using gene expression data to predict novel therapeutics for the treatment of COPD.
Websites
Education
Bioinformatics, PhD, Boston University, 2012
Computer Science/Biology, BS, Anderson University, 2007
Publications
Published on 10/28/2022
Xu K, Shi X, Husted C, Hong R, Wang Y, Ning B, Sullivan TB, Rieger-Christ KM, Duan F, Marques H, Gower AC, Xiao X, Liu H, Liu G, Duclos G, Platt M, Spira AE, Mazzilli SA, Billatos E, Lenburg ME, Campbell JD, Beane JE. Smoking modulates different secretory subpopulations expressing SARS-CoV-2 entry genes in the nasal and bronchial airways. Sci Rep. 2022 Oct 28; 12(1):18168. PMID: 36307504.
Published on 6/29/2022
Vittoria MA, Kingston N, Kotynkova K, Xia E, Hong R, Huang L, McDonald S, Tilston-Lunel A, Darp R, Campbell JD, Lang D, Xu X, Ceol CJ, Varelas X, Ganem NJ. Inactivation of the Hippo tumor suppressor pathway promotes melanoma. Nat Commun. 2022 Jun 29; 13(1):3732. PMID: 35768444.
Published on 6/7/2022
Chaudhary N, Jayaraman A, Reinhardt C, Campbell JD, Bosmann M. A single-cell lung atlas of complement genes identifies the mesothelium and epithelium as prominent sources of extrahepatic complement proteins. Mucosal Immunol. 2022 May; 15(5):927-939. PMID: 35672453.
Published on 5/4/2022
Alhousami T, Diny M, Ali F, Shin J, Kumar G, Kumar V, Campbell JD, Noonan V, Hanna GJ, Denis GV, Monti S, Kukuruzinska MA, Varelas X, Bais MV. Inhibition of LSD1 Attenuates Oral Cancer Development and Promotes Therapeutic Efficacy of Immune Checkpoint Blockade and YAP/TAZ Inhibition. Mol Cancer Res. 2022 May 04; 20(5):712-721. PMID: 35105672.
Published on 4/4/2022
Kenney DJ, O'Connell AK, Turcinovic J, Montanaro P, Hekman RM, Tamura T, Berneshawi AR, Cafiero TR, Al Abdullatif S, Blum B, Goldstein SI, Heller BL, Gertje HP, Bullitt E, Trachtenberg AJ, Chavez E, Nono ET, Morrison C, Tseng AE, Sheikh A, Kurnick S, Grosz K, Bosmann M, Ericsson M, Huber BR, Saeed M, Balazs AB, Francis KP, Klose A, Paragas N, Campbell JD, Connor JH, Emili A, Crossland NA, Ploss A, Douam F. Humanized mice reveal a macrophage-enriched gene signature defining human lung tissue protection during SARS-CoV-2 infection. Cell Rep. 2022 Apr 19; 39(3):110714. PMID: 35421379.
Published on 10/8/2021
Chevalier A, Yang S, Khurshid Z, Sahelijo N, Tong T, Huggins JH, Yajima M, Campbell JD. The Mutational Signature Comprehensive Analysis Toolkit (musicatk) for the Discovery, Prediction, and Exploration of Mutational Signatures. Cancer Res. 2021 12 01; 81(23):5813-5817. PMID: 34625425.
Published on 9/1/2021
Maoz A, Merenstein C, Koga Y, Potter A, Gower AC, Liu G, Zhang S, Liu H, Stevenson C, Spira A, Reid ME, Campbell JD, Mazzilli SA, Lenburg ME, Beane J. Elevated T cell repertoire diversity is associated with progression of lung squamous cell premalignant lesions. J Immunother Cancer. 2021 09; 9(9). PMID: 34580161.
Published on 5/1/2021
Quinton RJ, DiDomizio A, Vittoria MA, Kotýnková K, Ticas CJ, Patel S, Koga Y, Vakhshoorzadeh J, Hermance N, Kuroda TS, Parulekar N, Taylor AM, Manning AL, Campbell JD, Ganem NJ. Publisher Correction: Whole-genome doubling confers unique genetic vulnerabilities on tumour cells. Nature. 2021 May; 593(7860):E15. PMID: 33976417.
Published on 1/27/2021
Quinton RJ, DiDomizio A, Vittoria MA, Kotýnková K, Ticas CJ, Patel S, Koga Y, Vakhshoorzadeh J, Hermance N, Kuroda TS, Parulekar N, Taylor AM, Manning AL, Campbell JD, Ganem NJ. Whole-genome doubling confers unique genetic vulnerabilities on tumour cells. Nature. 2021 02; 590(7846):492-497. PMID: 33505027.
Published on 7/10/2020
Koga Y, Song H, Chalmers ZR, Newberg J, Kim E, Carrot-Zhang J, Piou D, Polak P, Abdulkadir SA, Ziv E, Meyerson M, Frampton GM, Campbell JD, Huang FW. Genomic Profiling of Prostate Cancers from Men with African and European Ancestry. Clin Cancer Res. 2020 09 01; 26(17):4651-4660. PMID: 32651179.
View full list of 31 publications.