Joshua D. Campbell PhD
Assistant Professor, Computational Biomedicine
Member, Genome Science Institute
72 East Concord Street | (617) 358-7260

camp@bu.edu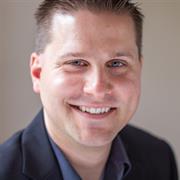 Sections
Computational Biomedicine
Centers
BU-BMC Cancer Center
Evans Center for Interdisciplinary Biomedical Research
Biography
Computational biology and bioinformatics.
High-throughput genomic technologies are rapidly evolving including the areas of DNA and RNA sequencing. Novel types of complex data are being rapidly generated and require novel methods for quality control and analysis. We are currently focused on developing and/or applying methods for identifying genomic alterations in cancer, quantifying the mutagenic effect of carcinogens, and characterizing cellular heterogeneity using single cell RNA sequencing. We are applying these methods in the areas of lung cancer development and premalignancy as well as COPD pathogenesis as described below.

Identifying early drivers of lung cancer.
Lung adenocarcinomas and lung squamous cell carcinomas are the most common types of lung cancer and remain major causes of death worldwide despite advances in smoking cessation, early detection, and targeted and immunological therapies. Many patients have lung cancers that do not harbor a known activating mutation and therefore cannot be given targeted therapies. In collaboration with labs from Dana-Farber Cancer Institute, the Broad Institute, and The Cancer Genome Atlas (TCGA) consortium, we analyze next-generation sequencing data to identify novel drivers of lung tumorigenesis. Targeting these genes with novel therapies will hopefully lead to a reduction in overall lung cancer mortality. In collaboration with the Spira/Lenburg lab at BUSM, we are identifying the genomic alterations in premalignant lesions for squamous cell carcinoma with the ultimate goal of defining strategies for early detection.

Therapeutic development and pathogenesis of COPD.
Chronic Obstructive Pulmonary Disease (COPD) is the 4th leading cause of death in the world. Our understanding of the molecular mechanisms responsible for the initiation and progression of this disease are limited. By examining expression differences between individuals with and without COPD or differences within a person along a gradient of disease, we hope to elucidate the molecular mechanisms that responsible for disease initiation. Utilizing publicly available resources such as the Connectivity Map, we are also using gene expression data to predict novel therapeutics for the treatment of COPD.
Websites
Education
Health Administration/Informatics, PhD, Boston University, 2012
Computer Science, BS, Anderson University, 2007
Publications
Published on 9/1/2021
Maoz A, Merenstein C, Koga Y, Potter A, Gower AC, Liu G, Zhang S, Liu H, Stevenson C, Spira A, Reid ME, Campbell JD, Mazzilli SA, Lenburg ME, Beane J. Elevated T cell repertoire diversity is associated with progression of lung squamous cell premalignant lesions. J Immunother Cancer. 2021 Sep; 9(9). PMID: 34580161.
Published on 5/1/2021
Quinton RJ, DiDomizio A, Vittoria MA, Kotýnková K, Ticas CJ, Patel S, Koga Y, Vakhshoorzadeh J, Hermance N, Kuroda TS, Parulekar N, Taylor AM, Manning AL, Campbell JD, Ganem NJ. Publisher Correction: Whole-genome doubling confers unique genetic vulnerabilities on tumour cells. Nature. 2021 May; 593(7860):E15. PMID: 33976417.
Published on 1/27/2021
Quinton RJ, DiDomizio A, Vittoria MA, Kotýnková K, Ticas CJ, Patel S, Koga Y, Vakhshoorzadeh J, Hermance N, Kuroda TS, Parulekar N, Taylor AM, Manning AL, Campbell JD, Ganem NJ. Whole-genome doubling confers unique genetic vulnerabilities on tumour cells. Nature. 2021 02; 590(7846):492-497. PMID: 33505027.
Published on 7/10/2020
Koga Y, Song H, Chalmers ZR, Newberg J, Kim E, Carrot-Zhang J, Piou D, Polak P, Abdulkadir SA, Ziv E, Meyerson M, Frampton GM, Campbell JD, Huang FW. Genomic Profiling of Prostate Cancers from Men with African and European Ancestry. Clin Cancer Res. 2020 09 01; 26(17):4651-4660. PMID: 32651179.
Published on 4/3/2020
Igwebuike C, Yaglom J, Huiting L, Feng H, Campbell JD, Wang Z, Havasi A, Pimentel D, Sherman MY, Borkan SC. Cross organelle stress response disruption promotes gentamicin-induced proteotoxicity. Cell Death Dis. 2020 04 03; 11(4):217. PMID: 32245975.
Published on 3/5/2020
Yang S, Corbett SE, Koga Y, Wang Z, Johnson WE, Yajima M, Campbell JD. Decontamination of ambient RNA in single-cell RNA-seq with DecontX. Genome Biol. 2020 03 05; 21(1):57. PMID: 32138770.
Published on 12/11/2019
Duclos GE, Teixeira VH, Autissier P, Gesthalter YB, Reinders-Luinge MA, Terrano R, Dumas YM, Liu G, Mazzilli SA, Brandsma CA, van den Berge M, Janes SM, Timens W, Lenburg ME, Spira A, Campbell JD, Beane J. Characterizing smoking-induced transcriptional heterogeneity in the human bronchial epithelium at single-cell resolution. Sci Adv. 2019 12; 5(12):eaaw3413. PMID: 31844660.
Published on 4/23/2019
Beane JE, Mazzilli SA, Campbell JD, Duclos G, Krysan K, Moy C, Perdomo C, Schaffer M, Liu G, Zhang S, Liu H, Vick J, Dhillon SS, Platero SJ, Dubinett SM, Stevenson C, Reid ME, Lenburg ME, Spira AE. Molecular subtyping reveals immune alterations associated with progression of bronchial premalignant lesions. Nat Commun. 2019 04 23; 10(1):1856. PMID: 31015447.
Published on 4/3/2018
Campbell JD, Yau C, Bowlby R, Liu Y, Brennan K, Fan H, Taylor AM, Wang C, Walter V, Akbani R, Byers LA, Creighton CJ, Coarfa C, Shih J, Cherniack AD, Gevaert O, Prunello M, Shen H, Anur P, Chen J, Cheng H, Hayes DN, Bullman S, Pedamallu CS, Ojesina AI, Sadeghi S, Mungall KL, Robertson AG, Benz C, Schultz A, Kanchi RS, Gay CM, Hegde A, Diao L, Wang J, Ma W, Sumazin P, Chiu HS, Chen TW, Gunaratne P, Donehower L, Rader JS, Zuna R, Al-Ahmadie H, Lazar AJ, Flores ER, Tsai KY, Zhou JH, Rustgi AK, Drill E, Shen R, Wong CK, Stuart JM, Laird PW, Hoadley KA, Weinstein JN, Peto M, Pickering CR, Chen Z, Van Waes C. Genomic, Pathway Network, and Immunologic Features Distinguishing Squamous Carcinomas. Cell Rep. 2018 04 03; 23(1):194-212.e6. PMID: 29617660.
Published on 5/9/2016
Campbell JD, Alexandrov A, Kim J, Wala J, Berger AH, Pedamallu CS, Shukla SA, Guo G, Brooks AN, Murray BA, Imielinski M, Hu X, Ling S, Akbani R, Rosenberg M, Cibulskis C, Ramachandran A, Collisson EA, Kwiatkowski DJ, Lawrence MS, Weinstein JN, Verhaak RG, Wu CJ, Hammerman PS, Cherniack AD, Getz G, Artyomov MN, Schreiber R, Govindan R, Meyerson M. Distinct patterns of somatic genome alterations in lung adenocarcinomas and squamous cell carcinomas. Nat Genet. 2016 Jun; 48(6):607-16. PMID: 27158780.
View full list of 25 publications.