Joseph Kaserman MD
Assistant Professor, Pulmonary, Allergy, Sleep & Critical Care Medicine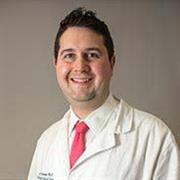 Centers
Center for Regenerative Medicine
Pulmonary Center
Biography
Dr. Kaserman is an Assistant Professor of Medicine at the Boston University School of Medicine and a member of the Pulmonary, Allergy, Sleep and Critical Care Medicine section as well as a researcher in the Wilson Lab at the Center for Regenerative Medicine of Boston University and Boston Medical Center. His research has focused on studying the biological underpinnings of the genetic disease alpha-1 antitrypsin deficiency using pluripotent stem cell models combined with gene editing technology in order to rationally develop potential future disease modifying and curative therapies.
Education
Medicine, MD, University of Vermont College of Medicine, 2010
BS, Cornell University, 2004
Publications
Published on 7/2/2021
Werder RB, Kaserman JE, Packer MS, Lindstrom-Vautrin J, Villacorta-Martin C, Young LE, Aratyn-Schaus Y, Gregoire F, Wilson AA. Adenine base editing reduces misfolded protein accumulation and toxicity in alpha-1 antitrypsin deficient patient iPSC-hepatocytes. Mol Ther. 2021 Jul 02. PMID: 34217893.
Published on 7/2/2020
Kaserman JE, Hurley K, Dodge M, Villacorta-Martin C, Vedaie M, Jean JC, Liberti DC, James MF, Higgins MI, Lee NJ, Washko GR, San Jose Estepar R, Teckman J, Kotton DN, Wilson AA. A Highly Phenotyped Open Access Repository of Alpha-1 Antitrypsin Deficiency Pluripotent Stem Cells. Stem Cell Reports. 2020 07 14; 15(1):242-255. PMID: 32619491.
Published on 9/15/2018
Kaserman JE, Wilson AA. Patient-Derived Induced Pluripotent Stem Cells for Alpha-1 Antitrypsin Deficiency Disease Modeling and Therapeutic Discovery. Chronic Obstr Pulm Dis. 2018 Sep 15; 5(4):258-266. PMID: 30723783.
Published on 6/5/2018
Segeritz CP, Rashid ST, de Brito MC, Serra MP, Ordonez A, Morell CM, Kaserman JE, Madrigal P, Hannan NRF, Gatto L, Tan L, Wilson AA, Lilley K, Marciniak SJ, Gooptu B, Lomas DA, Vallier L. hiPSC hepatocyte model demonstrates the role of unfolded protein response and inflammatory networks in a1-antitrypsin deficiency. J Hepatol. 2018 Oct; 69(4):851-860. PMID: 29879455.
Published on 1/1/2017
Kaserman JE, Wilson AA. Protocol for Directed Differentiation of Human Induced Pluripotent Stem Cells (iPSCs) to a Hepatic Lineage. Methods Mol Biol. 2017; 1639:151-160. PMID: 28752455.
Published on 12/20/2006
Garcia MI, Kaserman J, Chung YH, Jung JU, Lee SH. Herpesvirus saimiri STP-A oncoprotein utilizes Src family protein tyrosine kinase and tumor necrosis factor receptor-associated factors to elicit cellular signal transduction. J Virol. 2007 Mar; 81(6):2663-74. PMID: 17182673.
View full list of 6 publications.