Jonathan S. Williams MD
Adjunct Assistant Professor, Endocrinology, Diabetes, Nutrition & Weight Management
Voluntary Associate Professor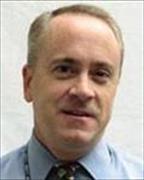 Sections
Endocrinology, Diabetes, Nutrition & Weight Management
Biography
Dr. Williams is Associate Professor of Medicine at Harvard Medical School and practicing endocrinologist at Brigham and Women's Hospital and the Boston VA Healthcare System. He directs the Cardiometabolic Human Genetics Research Program, which houses the HyperPath and HyperPath2 cohorts established over 20 years ago as a multinational program to decipher the genetic and mechanistic underpinnings of complex heritable diseases. His administrative roles include IRB Chair (MassGeneral Brigham), Co-Director Clinical and Translational Research Academy (Harvard Medical School), and Lead Medical Research Officer, Center for Clinical Investigations (Brigham and Women's Hospital).
Other Positions
Websites
Education
Medicine, MD, Hahnemann University, 1998
Medical Sciences & Management, MMS/MMSc, Harvard University, 2004
Microbiology, BS, Brigham Young University, 1992
Publications
Published on 3/20/2023
Heydarpour M, Parksook WW, Hopkins PN, Pojoga LH, Williams GH, Williams JS. A candidate locus in the renalase gene and susceptibility to blood pressure responses to the dietary salt. J Hypertens. 2023 May 01; 41(5):723-732. PMID: 36789764.
Published on 2/6/2023
Katayama IA, Huang Y, Garza AE, Brooks DL, Williams JS, Nascimento MM, Heimann JC, Pojoga LH. Longitudinal changes in blood pressure are preceded by changes in albuminuria and accelerated by increasing dietary sodium intake. Exp Gerontol. 2023 Mar; 173:112114. PMID: 36738979.
Published on 12/12/2022
Tan YJD, Brooks DL, Wong KYH, Huang Y, Romero JR, Williams JS, Pojoga LH. Lysine-specific demethylase 1 deficiency modifies aldosterone synthesis in a sex-specific manner. J Endocrinol. 2023 Jan 01; 256(1). PMID: 36327153.
Published on 7/11/2022
Xin Q, Yuan RK, Zitting KM, Wang W, Purcell SM, Vujovic N, Ronda JM, Quan SF, Williams JS, Buxton OM, Duffy JF, Czeisler CA. Impact of chronic sleep restriction on sleep continuity, sleep structure, and neurobehavioral performance. Sleep. 2022 Jul 11; 45(7). PMID: 35218665.
Published on 4/19/2022
Parksook WW, Heydarpour M, Gholami SK, Luther JM, Hopkins PN, Pojoga LH, Williams JS. Salt Sensitivity of Blood Pressure and Aldosterone: Interaction Between the Lysine-specific Demethylase 1 Gene, Sex, and Age. J Clin Endocrinol Metab. 2022 Apr 19; 107(5):1294-1302. PMID: 35022775.
Published on 2/9/2022
Zitting KM, Vetrivelan R, Yuan RK, Vujovic N, Wang W, Bandaru SS, Quan SF, Klerman EB, Scheer FAJL, Buxton OM, Williams JS, Duffy JF, Saper CB, Czeisler CA. Chronic circadian disruption on a high-fat diet impairs glucose tolerance. Metabolism. 2022 05; 130:155158. PMID: 35150732.
Published on 11/10/2021
Haas AV, En Yee L, Yuan YE, Wong YH, Hopkins PN, Jeunemaitre X, Lasky-Su J, Williams JS, Adler GK, Williams GH. Genetic Predictors of Salt Sensitivity of Blood Pressure: The Additive Impact of 2 Hits in the Same Biological Pathway. Hypertension. 2021 12; 78(6):1809-1817. PMID: 34757767.
Published on 10/20/2021
Yuan RK, Zitting KM, Duffy JF, Vujovic N, Wang W, Quan SF, Klerman EB, Scheer FAJL, Buxton OM, Williams JS, Czeisler CA. Chronic Sleep Restriction While Minimizing Circadian Disruption Does Not Adversely Affect Glucose Tolerance. Front Physiol. 2021; 12:764737. PMID: 34744800.
Published on 6/1/2021
Stone IB, Green JAEM, Koefoed AW, Hornik ES, Williams JS, Adler GK, Williams GH. Striatin genotype-based, mineralocorticoid receptor antagonist-driven clinical trial: study rationale and design. Pharmacogenet Genomics. 2021 06 01; 31(4):83-88. PMID: 33904521.
Published on 8/3/2020
Haas AV, Baudrand R, Easly RM, Murray GR, Touyz RM, Pojoga LH, Jeunemaitre X, Hopkins PN, Rosner B, Williams JS, Williams GH, Adler GK. Interplay Between Statins, Cav1 (Caveolin-1), and Aldosterone. Hypertension. 2020 09; 76(3):962-967. PMID: 32755411.
View full list of 83 publications.