Jonathan S. Williams MD
Adjunct Assistant Professor, Endocrinology, Diabetes, Nutrition & Weight Management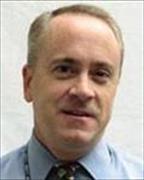 Sections
Endocrinology, Diabetes, Nutrition & Weight Management
Biography
Dr. Williams, MD is a practicing Endocrinologist in Stoughton, MA. Dr. Williams graduated from Drexel University College of Medicine in 1998 and has been in practice for 20 years. Dr. Williams also specializes in Internal Medicine. He currently practices at Sound Physicians of Massachusetts II PC and is affiliated with Brigham & Women's Hospital. Dr. Williams is board certified in Internal Medicine. Dr. Williams also practices at Boston VAMC in Jamaica Plain, MA.
Websites
Education
Medicine, MD, Hahnemann University, 1998
Medical Sciences & Management, MMS/MMSc, Harvard University, 2004
Microbiology, BS, Brigham Young University, 1992
Publications
Published on 6/1/2021
Stone IB, Green JAEM, Koefoed AW, Hornik ES, Williams JS, Adler GK, Williams GH. Striatin genotype-based, mineralocorticoid receptor antagonist-driven clinical trial: study rationale and design. Pharmacogenet Genomics. 2021 06 01; 31(4):83-88. PMID: 33904521.
Published on 8/3/2020
Haas AV, Baudrand R, Easly RM, Murray GR, Touyz RM, Pojoga LH, Jeunemaitre X, Hopkins PN, Rosner B, Williams JS, Williams GH, Adler GK. Interplay Between Statins, Cav1 (Caveolin-1), and Aldosterone. Hypertension. 2020 09; 76(3):962-967. PMID: 32755411.
Published on 7/14/2020
Hornik ES, Altman-Merino AE, Koefoed AW, Meyer KM, Stone IB, Green JA, Williams GH, Adler GK, Williams JS. A clinical trial to evaluate the effect of statin use on lowering aldosterone levels. BMC Endocr Disord. 2020 Jul 14; 20(1):105. PMID: 32664962.
Published on 6/1/2020
Bayomy O, Zaheer S, Williams JS, Curhan G, Vaidya A. Disentangling the Relationships Between the Renin-Angiotensin-Aldosterone System, Calcium Physiology, and Risk for Kidney Stones. J Clin Endocrinol Metab. 2020 06 01; 105(6). PMID: 32163150.
Published on 6/1/2020
Yuan RK, Zitting KM, Wang W, Buxton OM, Williams JS, Duffy JF, Czeisler CA. Fasting blood triglycerides vary with circadian phase in both young and older people. Physiol Rep. 2020 06; 8(11):e14453. PMID: 32519460.
Published on 3/11/2020
Treesaranuwattana T, Wong KYH, Brooks DL, Tay CS, Williams GH, Williams JS, Pojoga LH. Lysine-Specific Demethylase-1 Deficiency Increases Agonist Signaling Via the Mineralocorticoid Receptor. Hypertension. 2020 04; 75(4):1045-1053. PMID: 32160100.
Published on 3/9/2020
Carmichael CY, Kuwabara JT, Pascale CL, Moreira JD, Mahne SE, Kapusta DR, Rosene DL, Williams JS, Cunningham JT, Wainford RD. Hypothalamic Paraventricular Nucleus Gai2 (Guanine Nucleotide-Binding Protein Alpha Inhibiting Activity Polypeptide 2) Protein-Mediated Neural Control of the Kidney and the Salt Sensitivity of Blood Pressure. Hypertension. 2020 04; 75(4):1002-1011. PMID: 32148128.
Published on 12/23/2019
Roumie CL, Hung AM, Russell GB, Basile J, Kreider KE, Nord J, Ramsey TM, Rastogi A, Sweeney ME, Tamariz L, Kostis WJ, Williams JS, Zias A, Cushman WC. Blood Pressure Control and the Association With Diabetes Mellitus Incidence: Results From SPRINT Randomized Trial. Hypertension. 2020 02; 75(2):331-338. PMID: 31865790.
Published on 11/1/2019
Ranjit S, Wong JY, Tan JW, Sin Tay C, Lee JM, Yin Han Wong K, Pojoga LH, Brooks DL, Garza AE, Maris SA, Katayama IA, Williams JS, Rivera A, Adler GK, Williams GH, Romero JR. Sex-specific differences in endoplasmic reticulum aminopeptidase 1 modulation influence blood pressure and renin-angiotensin system responses. JCI Insight. 2019 11 01; 4(21). PMID: 31672933.
Published on 8/16/2019
Chellappa SL, Vujovic N, Williams JS, Scheer FAJL. Impact of Circadian Disruption on Cardiovascular Function and Disease. Trends Endocrinol Metab. 2019 10; 30(10):767-779. PMID: 31427142.
View full list of 61 publications.