Jonathan Paul Bender Berz MD
Clinical Associate Professor, General Internal Medicine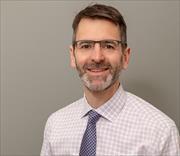 Sections
General Internal Medicine
Centers
Evans Center for Interdisciplinary Biomedical Research
Biography
Dr. Berz is Associate Program Director of the Preventive Medicine Residency Program and a member of the Academy of Medical Educators at Chobanian and Avedisian School of Medicine. He is a general internist who provides primary care in the adult practice at BMC and teaches residents and medical students in both ambulatory and inpatient settings. His academic interests include diet and the prevention of chronic disease and the teaching of nutrition to medical professionals and trainees.
He completed a two year fellowship in general internal medicine and preventive medicine in 2009 and during that time earned a Master of Science degree in Epidemiology from BUSPH.
Websites
Education
Medicine, MD, Tufts University School of Medicine, 2003
Epidemiology, MSc, Boston University School of Public Health, 2009
Pre-Med, MA, Tufts University, 1997
International Relations, BA, Tufts University, 1994
Publications
Published on 2/7/2020
Berz J, Donovan K, Eyllon M. An Interprofessional Nutrition Education Session for Senior Medical Students on Evidence-Based Diet Patterns and Practical Nutrition Tips. MedEdPORTAL. 2020 02 07; 16:10876. PMID: 32051854.
Published on 12/4/2017
Berz JPB, Cheng T, Quintiliani LM. Milestones-based direct observation tools in internal medicine resident continuity clinic. BMC Med Educ. 2017 Dec 04; 17(1):240. PMID: 29202742.
Published on 2/22/2017
Seibert RG, Hanchate AD, Berz JP, Schroy PC. National Disparities in Colorectal Cancer Screening Among Obese Adults. Am J Prev Med. 2017 Aug; 53(2):e41-e49. PMID: 28236517.
Published on 11/1/2015
Berz JP, Gergen Barnett KA, Gardiner P, Saper RB. Integrative Medicine in a Preventive Medicine Residency: A Program for the Urban Underserved. Am J Prev Med. 2015 Nov; 49(5 Suppl 3):S290-5. PMID: 26477906.
Published on 6/1/2011
Berz JP, Singer MR, Guo X, Daniels SR, Moore LL. Use of a DASH food group score to predict excess weight gain in adolescent girls in the National Growth and Health Study. Arch Pediatr Adolesc Med. 2011 Jun; 165(6):540-6. PMID: 21646587.
Published on 1/1/2011
Stark R, Berz J. Making the Most out of Ambulatory Precepting: Using the Microskills as a Guide. Society for General Internal Medicine Forum. 2011; 34:9 .
Published on 12/1/2010
Kravitz RL. Improvement Happens: An Interview with David Judge, MD (Jonathan Berz, editorial intern). Journal of General Internal Medicine. 2010.
Published on 9/1/2009
Berz JP, Johnston K, Backus B, Doros G, Rose AJ, Pierre S, Battaglia TA. The influence of black race on treatment and mortality for early-stage breast cancer. Med Care. 2009 Sep; 47(9):986-92. PMID: 19648837.
Published on 11/14/2007
Berz JP, Orlander JD. Prolonged cerebellar ataxia: an unusual complication of hypoglycemia. J Gen Intern Med. 2008 Jan; 23(1):103-5. PMID: 18000716.
View full list of 9 publications.