John Phillip Forman MD, MSc
Associate Professor, Nephrology
800 Harrison Avenue BCD Building | (617) 638-7361

jpforman@bu.edu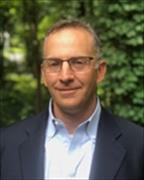 Websites
Publications
Published on 7/8/2022
McMullan CJ, McHill AW, Hull JT, Wang W, Forman JP, Klerman EB. Sleep Restriction and Recurrent Circadian Disruption Differentially Affects Blood Pressure, Sodium Retention, and Aldosterone Secretion. Front Physiol. 2022; 13:914497. PMID: 35874530.
Published on 10/7/2021
Kim CS, Grady ST, Hart JE, Laden F, VoPham T, Nguyen DD, Manson JE, James P, Forman JP, Rexrode KM, Levy JI, Peters JL. Long-term aircraft noise exposure and risk of hypertension in the Nurses' Health Studies. Environ Res. 2022 05 01; 207:112195. PMID: 34627796.
Published on 9/1/2020
Abderhalden LA, Meyer S, Dawson-Hughes B, Orav EJ, Meyer U, de Godoi Rezende Costa Molino C, Theiler R, Stähelin HB, Ruschitzka F, Egli A, Forman JP, Willett WC, Bischoff-Ferrari HA. Effect of daily 2000 IU versus 800 IU vitamin D on blood pressure among adults age 60 years and older: a randomized clinical trial. Am J Clin Nutr. 2020 09 01; 112(3):527-537. PMID: 32542307.
Published on 3/1/2019
McGlynn PK, Arnaoutakis KD, Deroo EP, Ozaki CK, Forman JP, Hentschel DM. Postanesthesia ultrasound facilitates creation of more preferred accesses without affecting access survival. J Vasc Surg. 2019 03; 69(3):898-905. PMID: 30798845.
Published on 11/1/2018
Jiménez MC, Wang L, Buring JE, Manson JE, Forman JP, Sesso HD. Association between sex hormones and ambulatory blood pressure. J Hypertens. 2018 11; 36(11):2237-2244. PMID: 29927841.
Published on 5/30/2017
Mu F, Rich-Edwards J, Rimm EB, Spiegelman D, Forman JP, Missmer SA. Association Between Endometriosis and Hypercholesterolemia or Hypertension. Hypertension. 2017 07; 70(1):59-65. PMID: 28559401.
Published on 4/1/2017
McMullan CJ, Borgi L, Curhan GC, Fisher N, Forman JP. The effect of vitamin D on renin-angiotensin system activation and blood pressure: a randomized control trial. J Hypertens. 2017 04; 35(4):822-829. PMID: 28033130.
Published on 12/27/2016
Borgi L, McMullan C, Wohlhueter A, Curhan GC, Fisher ND, Forman JP. Effect of Uric Acid-Lowering Agents on Endothelial Function: A Randomized, Double-Blind, Placebo-Controlled Trial. Hypertension. 2017 02; 69(2):243-248. PMID: 28028194.
Published on 11/28/2016
Braam B, Taler SJ, Rahman M, Fillaus JA, Greco BA, Forman JP, Reisin E, Cohen DL, Saklayen MG, Hedayati SS. Recognition and Management of Resistant Hypertension. Clin J Am Soc Nephrol. 2017 Mar 07; 12(3):524-535. PMID: 27895136.
Published on 11/17/2016
Kiefte-de Jong JC, Li Y, Chen M, Curhan GC, Mattei J, Malik VS, Forman JP, Franco OH, Hu FB. Diet-dependent acid load and type 2 diabetes: pooled results from three prospective cohort studies. Diabetologia. 2017 02; 60(2):270-279. PMID: 27858141.
View full list of 114 publications.