Joanne M. Donovan MD, PhD
Adjunct Clinical Associate Professor, Gastroenterology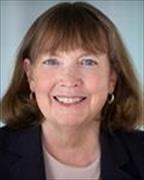 Websites
Education
Medicine, MD, Harvard Medical School, 1984
Biomedical Engineering, PhD, Massachusetts Institute of Technology, 1984
Chemical Engineering, MS, Massachusetts Institute of Technology, 1981
Chemistry, BS, Massachusetts Institute of Technology, 1977
Publications
Published on 5/2/2019
Cowen L, Mancini M, Martin A, Lucas A, Donovan JM. Variability and trends in corticosteroid use by male United States participants with Duchenne muscular dystrophy in the Duchenne Registry. BMC Neurol. 2019 May 02; 19(1):84. PMID: 31046703.
Published on 1/1/2019
Finanger E, Vandenborne K, Finkel RS, Lee Sweeney H, Tennekoon G, Yum S, Mancini M, Bista P, Nichols A, Liu H, Fretzen A, Donovan JM. Phase 1 Study of Edasalonexent (CAT-1004), an Oral NF-?B Inhibitor, in Pediatric Patients with Duchenne Muscular Dystrophy. J Neuromuscul Dis. 2019; 6(1):43-54. PMID: 30452422.
Published on 1/11/2017
Donovan JM, Zimmer M, Offman E, Grant T, Jirousek M. A Novel NF-?B Inhibitor, Edasalonexent (CAT-1004), in Development as a Disease-Modifying Treatment for Patients With Duchenne Muscular Dystrophy: Phase 1 Safety, Pharmacokinetics, and Pharmacodynamics in Adult Subjects. J Clin Pharmacol. 2017 05; 57(5):627-639. PMID: 28074489.
Published on 12/16/2014
Santos RD, Raal FJ, Donovan JM, Cromwell WC. Mipomersen preferentially reduces small low-density lipoprotein particle number in patients with hypercholesterolemia. J Clin Lipidol. 2015 Mar-Apr; 9(2):201-9. PMID: 25911076.
Published on 10/11/2012
Stein EA, Dufour R, Gagne C, Gaudet D, East C, Donovan JM, Chin W, Tribble DL, McGowan M. Apolipoprotein B synthesis inhibition with mipomersen in heterozygous familial hypercholesterolemia: results of a randomized, double-blind, placebo-controlled trial to assess efficacy and safety as add-on therapy in patients with coronary artery disease. Circulation. 2012 Nov 06; 126(19):2283-92. PMID: 23060426.
Published on 4/16/2012
Visser ME, Wagener G, Baker BF, Geary RS, Donovan JM, Beuers UH, Nederveen AJ, Verheij J, Trip MD, Basart DC, Kastelein JJ, Stroes ES. Mipomersen, an apolipoprotein B synthesis inhibitor, lowers low-density lipoprotein cholesterol in high-risk statin-intolerant patients: a randomized, double-blind, placebo-controlled trial. Eur Heart J. 2012 May; 33(9):1142-9. PMID: 22507979.
Published on 1/1/2010
Davidson MH, Donovan JM, Misir S, Jones MR. A 50-week extension study on the safety and efficacy of colesevelam in adults with primary hypercholesterolemia. Am J Cardiovasc Drugs. 2010; 10(5):305-14. PMID: 20860413.
Published on 11/1/2009
Handelsman Y, Abby SL, Jin X, Donovan JM, Jones MR. Colesevelam HCl improves fasting plasma glucose and lipid levels in patients with prediabetes. Postgrad Med. 2009 Nov; 121(6):62-9. PMID: 19940418.
Published on 1/1/2005
Donovan JM, Plone M, Dagher R, Bree M, Marquis J. Preclinical and clinical development of deferitrin, a novel, orally available iron chelator. Ann N Y Acad Sci. 2005; 1054:492-4. PMID: 16339704.
Published on 4/1/2002
Eckhardt ER, Wang DQ, Donovan JM, Carey MC. Dietary sphingomyelin suppresses intestinal cholesterol absorption by decreasing thermodynamic activity of cholesterol monomers. Gastroenterology. 2002 Apr; 122(4):948-56. PMID: 11910347.
View full list of 12 publications.