Joanna D'Afflitti MD
Voluntary Assistant Professor, General Internal Medicine
801 Massachusetts Ave | (617) 414-5951

jld74@bu.edu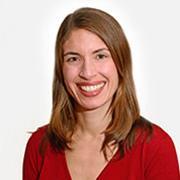 Sections
General Internal Medicine
Biography
Joanna D'Afflitti, MD, MPH received a Master in Public Health from Columbia University in 2001 and a Doctor of Medicine from the State University of New York Downstate College of Medicine in 2007. She completed the General Internal Medicine Residency Program at Brown University/Rhode Island Hospital in 2010. She served as a Primary Care Physician (PCP) at the Massachusetts General Hospital Chelsea Healthcare Center from 2010-2014. She is currently a PCP in the Section of General Internal Medicine at Boston Medical Center, where she served as the Associate Medical Director for Primary Care Quality and Innovation from 2014-2018 and is now the Medical Director for the Office-Based Addiction Treatment (OBAT) program. Her professional interests include care of vulnerable patient populations, Addiction Medicine, primary care practice transformation, and integration of behavioral health and substance use disorder treatment into primary care.
Education
Medicine-Internal, MD, SUNY Downstate Medical Center, 2007
Social Sciences, MPH, Columbia University School of Public Health, 2001
History, BA, Harvard College, 1996
Publications
Published on 10/1/2018
D'Afflitti J, Lee K, Jacobs M, Pace C, Worcester J, Thornton S, Lasser KE. Improving Provider Experience and Increasing Patient Access Through Nurse Practitioner-Physician Primary Care Teams. J Ambul Care Manage. 2018 Oct/Dec; 41(4):308-313. PMID: 30148771.
Published on 7/1/2018
Pace CA, Gergen-Barnett K, Veidis A, D'Afflitti J, Worcester J, Fernandez P, Lasser KE. Warm Handoffs and Attendance at Initial Integrated Behavioral Health Appointments. Ann Fam Med. 2018 07; 16(4):346-348. PMID: 29987084.
Published on 4/1/2003
Merzel C, D'Afflitti J. Reconsidering community-based health promotion: promise, performance, and potential. Am J Public Health. 2003 Apr; 93(4):557-74. PMID: 12660197.
View full list of 3 publications.