Jessie M. Gaeta MD
Assistant Professor, General Internal Medicine
801 Massachusetts Ave | (617) 414-5013

jgaeta@bu.edu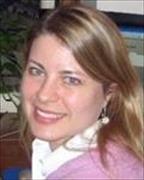 Sections
General Internal Medicine
Biography
Jessie Gaeta, MD is an Assistant Professor of Medicine in General Internal Medicine at the Boston University School of Medicine. She is also the Chief Medical Officer of Boston Health Care for the Homeless Program where she supervises nurses, physicians, and other medical providers. Dr. Gaeta is passionate about medical education and promoting quality health care within the homeless community. Recently, she has aided in designing a supportive housing program for the highest utilizers of Boston Medical Center's Emergency Room.
Websites
Education
MD, University of Maryland School of Medicine, 1998
BS, University of North Carolina, 1994
Publications
Published on 3/5/2021
Noyes E, Yeo E, Yerton M, Plakas I, Keyes S, Obando A, Gaeta JM, Taveras EM, Chatterjee A. Harm Reduction for Adolescents and Young Adults During the COVID-19 Pandemic: A Case Study of Community Care in Reach. Public Health Rep. 2021 05; 136(3):301-308. PMID: 33673755.
Published on 3/1/2021
Fine DR, Lewis E, Weinstock K, Wright J, Gaeta JM, Baggett TP. Office-Based Addiction Treatment Retention and Mortality Among People Experiencing Homelessness. JAMA Netw Open. 2021 03 01; 4(3):e210477. PMID: 33662132.
Published on 2/22/2021
Wishik G, Gaeta JM, Racine MW, O'Connell JJ, Baggett TP. Substance consumption and intoxication patterns in a medically supervised overdose prevention program for people experiencing homelessness. Subst Abus. 2021 Feb 22; 1-12. PMID: 33617749.
Published on 2/6/2021
Baggett TP, Gaeta JM. COVID-19 and homelessness: when crises intersect. Lancet Public Health. 2021 04; 6(4):e193-e194. PMID: 33556326.
Published on 1/1/2021
Kohler RE, Roncarati JS, Aguiar A, Chatterjee P, Gaeta J, Viswanath K, Henry C. Trauma and cervical cancer screening among women experiencing homelessness: A call for trauma-informed care. Womens Health (Lond). 2021 Jan-Dec; 17:17455065211029238. PMID: 34225506.
Published on 1/1/2021
Fine DR, Weinstock K, Plakas I, Mackin S, Wright J, Gaeta JM, Donelan K, Baggett TP. Experience with a Mobile Addiction Program among People Experiencing Homelessness. J Health Care Poor Underserved. 2021; 32(3):1145-1154. PMID: 34421018.
Published on 1/1/2021
Kimmel SD, Gaeta JM, Hadland SE, Hallett E, Marshall BDL. Principles of Harm Reduction for Young People Who Use Drugs. Pediatrics. 2021 01; 147(Suppl 2):S240-S248. PMID: 33386326.
Published on 12/10/2020
Lemieux JE, Siddle KJ, Shaw BM, Loreth C, Schaffner SF, Gladden-Young A, Adams G, Fink T, Tomkins-Tinch CH, Krasilnikova LA, DeRuff KC, Rudy M, Bauer MR, Lagerborg KA, Normandin E, Chapman SB, Reilly SK, Anahtar MN, Lin AE, Carter A, Myhrvold C, Kemball ME, Chaluvadi S, Cusick C, Flowers K, Neumann A, Cerrato F, Farhat M, Slater D, Harris JB, Branda JA, Hooper D, Gaeta JM, Baggett TP, O'Connell J, Gnirke A, Lieberman TD, Philippakis A, Burns M, Brown CM, Luban J, Ryan ET, Turbett SE, LaRocque RC, Hanage WP, Gallagher GR, Madoff LC, Smole S, Pierce VM, Rosenberg E, Sabeti PC, Park DJ, MacInnis BL. Phylogenetic analysis of SARS-CoV-2 in Boston highlights the impact of superspreading events. Science. 2021 02 05; 371(6529). PMID: 33303686.
Published on 12/1/2020
Baggett TP, Scott JA, Le MH, Shebl FM, Panella C, Losina E, Flanagan C, Gaeta JM, Neilan A, Hyle EP, Mohareb A, Reddy KP, Siedner MJ, Harling G, Weinstein MC, Ciaranello A, Kazemian P, Freedberg KA. Clinical Outcomes, Costs, and Cost-effectiveness of Strategies for Adults Experiencing Sheltered Homelessness During the COVID-19 Pandemic. JAMA Netw Open. 2020 12 01; 3(12):e2028195. PMID: 33351082.
Published on 9/25/2020
Regis C, Gaeta JM, Mackin S, Baggett TP, Quinlan J, Taveras EM. Community Care in Reach: Mobilizing Harm Reduction and Addiction Treatment Services for Vulnerable Populations. Front Public Health. 2020; 8:501. PMID: 33102413.
View full list of 40 publications.