Jessie M. Gaeta MD
Voluntary Assistant Professor, General Internal Medicine
801 Massachusetts Ave | (617) 414-5013

jgaeta@bu.edu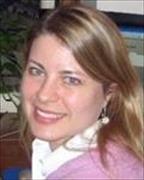 Sections
General Internal Medicine
Biography
Jessie Gaeta, MD is an Assistant Professor of Medicine in General Internal Medicine at the Chobanian and Avedisian School of Medicine. She is also the Chief Medical Officer of Boston Health Care for the Homeless Program where she supervises nurses, physicians, and other medical providers. Dr. Gaeta is passionate about medical education and promoting quality health care within the homeless community. Recently, she has aided in designing a supportive housing program for the highest utilizers of Boston Medical Center's Emergency Room.
Websites
Education
MD, University of Maryland School of Medicine, 1998
BS, University of North Carolina, 1994
Publications
Published on 5/15/2023
Fine DR, Joyce A, Chang Y, Lewis E, Weinstock K, Wright J, Gaeta J, Song Z, Baggett TP. Health Care Utilization among Homeless-Experienced Adults Who Were Seen by a Mobile Addiction Health Clinic in Boston, Massachusetts: A Quasi-Experimental Study. Subst Use Misuse. 2023; 58(9):1115-1120. PMID: 37184078.
Published on 1/9/2023
Laks J, Walley AY, Bagley SM, Barber CM, Gaeta JM, Neville LA, Peterkin AF, Rosenthal E, Saia KA, Weinstein ZM, Harris MTH. Developing a Women's Health track within addiction medicine fellowship: reflections and inspirations. Addict Sci Clin Pract. 2023 Jan 09; 18(1):3. PMID: 36617557.
Published on 2/23/2022
Noyes EA, Dunleavy S, Mail V, Plakas I, Keyes S, Gaeta JM, Obando A, Paci E, Lent C, Regis C, Taveras EM, Yule AM, Chatterjee A. Awareness, Utilization, and Preferences of Harm Reduction Interventions among Street-Involved Young Adults in Boston. Subst Use Misuse. 2022; 57(5):827-832. PMID: 35195488.
Published on 1/4/2022
Fine DR, Dickins KA, Adams LD, De Las Nueces D, Weinstock K, Wright J, Gaeta JM, Baggett TP. Drug Overdose Mortality Among People Experiencing Homelessness, 2003 to 2018. JAMA Netw Open. 2022 01 04; 5(1):e2142676. PMID: 34994792.
Published on 10/13/2021
Koh KA, Roncarati JS, Racine MW, O'Connell JJ, Gaeta JM. Unsheltered vs. Sheltered Adults Experiencing Homelessness: Health Care Spending and Utilization. J Gen Intern Med. 2022 Jun; 37(8):2100-2102. PMID: 34643873.
Published on 3/5/2021
Noyes E, Yeo E, Yerton M, Plakas I, Keyes S, Obando A, Gaeta JM, Taveras EM, Chatterjee A. Harm Reduction for Adolescents and Young Adults During the COVID-19 Pandemic: A Case Study of Community Care in Reach. Public Health Rep. 2021 05; 136(3):301-308. PMID: 33673755.
Published on 3/1/2021
Fine DR, Lewis E, Weinstock K, Wright J, Gaeta JM, Baggett TP. Office-Based Addiction Treatment Retention and Mortality Among People Experiencing Homelessness. JAMA Netw Open. 2021 03 01; 4(3):e210477. PMID: 33662132.
Published on 2/22/2021
Wishik G, Gaeta JM, Racine MW, O'Connell JJ, Baggett TP. Substance consumption and intoxication patterns in a medically supervised overdose prevention program for people experiencing homelessness. Subst Abus. 2021; 42(4):851-857. PMID: 33617749.
Published on 2/6/2021
Baggett TP, Gaeta JM. COVID-19 and homelessness: when crises intersect. Lancet Public Health. 2021 04; 6(4):e193-e194. PMID: 33556326.
Published on 1/1/2021
Kohler RE, Roncarati JS, Aguiar A, Chatterjee P, Gaeta J, Viswanath K, Henry C. Trauma and cervical cancer screening among women experiencing homelessness: A call for trauma-informed care. Womens Health (Lond). 2021 Jan-Dec; 17:17455065211029238. PMID: 34225506.
View full list of 45 publications.