Jessica L. Taylor MD
Assistant Professor, General Internal Medicine
801 Massachusetts Ave | (617) 414-7399

jtaylor3@bu.edu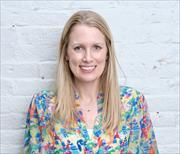 Sections
General Internal Medicine
Centers
Clinical Addiction Research and Education Unit
Biography
Jessica L. Taylor, MD is an Assistant Professor of Medicine in General Internal Medicine at the Boston University School of Medicine and Boston Medical Center and a board-certified Addiction Specialist. She attended Mount Sinai School of Medicine and completed her internal medicine residency at Beth Israel Deaconess Medical Center and Harvard Medical School, where also served as a Chief Resident. She joined BUSM faculty in 2016. Dr. Taylor's clinical work focuses on the care of patients with substance use disorders, HIV, and viral hepatitis. Her research interests include HIV prevention among people who inject drugs, implementation strategies for HIV pre-exposure prophylaxis (PrEP), low-barrier substance use disorder treatment models, and overdose prevention.

Dr. Taylor is the Medical Director of Faster Paths to Treatment, Boston Medical Center's innovative, low-barrier substance use disorder bridge clinic. She also directs HIV Prevention Programs at BMC and is a past Medical Director of BMC's Office Based Addiction Treatment (OBAT) ECHO, a tele-education series for providers and teams across MA. Her other educational roles include co-directing the HIV Pathway for internal medicine residents and serving as core faculty in BUSM's Addiction Medicine fellowship program.
Websites
Education
Medicine-Internal, MD, Mount Sinai School of Medicine, 2012
Psychology, BS, Duke University, 2007
Publications
Published on 6/22/2021
Taylor JL, Johnson S, Cruz R, Gray JR, Schiff D, Bagley SM. Integrating Harm Reduction into Outpatient Opioid Use Disorder Treatment Settings : Harm Reduction in Outpatient Addiction Treatment. J Gen Intern Med. 2021 Jun 22. PMID: 34159545.
Published on 6/3/2021
Brody JK, Taylor J, Biello K, Bazzi AR. Towards equity for people who inject drugs in HIV prevention drug trials. Int J Drug Policy. 2021 Jun 03; 103284. PMID: 34092469.
Published on 4/27/2021
Burns RH, Pierre CM, Marathe JG, Ruiz-Mercado G, Taylor JL, Kimmel SD, Johnson SL, Fukuda HD, Assoumou SA. Partnering With State Health Departments to Address Injection-Related Infections During the Opioid Epidemic: Experience at a Safety Net Hospital. Open Forum Infect Dis. 2021 Aug; 8(8):ofab208. PMID: 34409120.
Published on 3/22/2021
Assoumou SA, Paniagua SM, Gonzalez P, Wang J, Beckwith CG, White LF, Taylor JL, Coogan K, Samet JH, Linas BP. HIV Pre-exposure Prophylaxis and Buprenorphine at a Drug Detoxification Center During the Opioid Epidemic: Opportunities and Challenges. AIDS Behav. 2021 Aug; 25(8):2591-2598. PMID: 33751315.
Published on 3/1/2021
Braun HM, Taylor JL. It's Time to Expand Chlamydia Treatment for Gay and Bisexual Men. Ann Fam Med. 2021 Mar-Apr; 19(2):168-170. PMID: 33685878.
Published on 1/7/2021
Taylor JL, Ruiz-Mercado G, Sperring H, Bazzi AR. A collision of crises: Addressing an HIV outbreak among people who inject drugs in the midst of COVID-19. J Subst Abuse Treat. 2021 05; 124:108280. PMID: 33771280.
Published on 12/8/2020
Komaromy M, Tomanovich M, Taylor JL, Ruiz-Mercado G, Kimmel SD, Bagley SM, Saia KM, Costello E, Park TW, LaBelle C, Weinstein Z, Walley AY. Adaptation of a System of Treatment for Substance Use Disorders During the COVID-19 Pandemic. J Addict Med. 2020 Dec 08. PMID: 33298750.
Published on 9/11/2020
Motavalli D, Taylor JL, Childs E, Valente PK, Salhaney P, Olson J, Biancarelli DL, Edeza A, Earlywine JJ, Marshall BDL, Drainoni ML, Mimiaga MJ, Biello KB, Bazzi AR. "Health Is on the Back Burner:" Multilevel Barriers and Facilitators to Primary Care Among People Who Inject Drugs. J Gen Intern Med. 2021 01; 36(1):129-137. PMID: 32918199.
Published on 7/1/2020
Harris M, Johnson S, Mackin S, Saitz R, Walley AY, Taylor JL. Low Barrier Tele-Buprenorphine in the Time of COVID-19: A Case Report. J Addict Med. 2020 Jul/Aug; 14(4):e136-e138. PMID: 32433364.
Published on 6/11/2020
Palfai TP, Saitz R, Kratzer MPL, Taylor JL, Otis JD, Bernstein JA. An integrated videoconferencing intervention for chronic pain and heavy drinking among patients in HIV-care: a proof-of-concept study. AIDS Care. 2020 09; 32(9):1133-1140. PMID: 32524827.
View full list of 18 publications.