Jennifer M. Siegel MD
Adjunct Assistant Professor, General Internal Medicine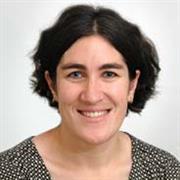 Sections
General Internal Medicine
Biography
Jenny Siegel, MD is an Associate Program Director for the Boston Medical Center Internal Medicine Residency Program where she leads educational efforts around ambulatory clinical training and runs the Urban Health and Health Equities Pathway. She is also Medical Director at the Center for Transgender Medicine and Surgery and an Adjunct Assistant Professor of Medicine at Boston University Chobanian and Avedisian School of Medicine. She received her degree from Harvard Medical School and completed her residency at the University of California, San Francisco through the SFGH Primary Care Track and was a Chief Resident at San Francisco General Hospital. She has special interests in, LGBTQ+ Health, Social and Structural Determinants of Health, Hepatitis C Treatment, Addiction Medicine, and Medical Education. She is board certified in Internal Medicine.
Education
Medicine, MD, Harvard Medical School, 2007
Neuroscience/Neurology, BA, Smith College, 2001
Publications
Published on 4/1/2023
Wolfe HL, Drainoni ML, Klasko-Foster L, Fix GM, Siegel J, Mimiaga MJ, Reisner SL, Hughto JMW. Structural Equation Modeling of Stigma and HIV Prevention Clinical Services Among Transgender and Gender Diverse Adults: The Mediating Role of Substance Use and HIV Sexual Risk. J Acquir Immune Defic Syndr. 2023 Apr 01; 92(4):300-309. PMID: 36515898.
Published on 7/29/2022
Suarez S, Lupez E, Demers L, Streed CG, Siegel J. Gender and Sexual Diverse Health Education: A Needs Assessment Among Internal Medicine Residents. LGBT Health. 2022 Nov; 9(8):589-594. PMID: 35905057.
Published on 4/1/2022
Zumwalt AC, Carter EE, Gell-Levey IM, Mulkey N, Streed CG, Siegel J. A Novel Curriculum Assessment Tool, Based on AAMC Competencies, to Improve Medical Education About Sexual and Gender Minority Populations. Acad Med. 2022 Apr 01; 97(4):524-528. PMID: 34108379.
Published on 9/22/2021
Braun HM, Jones EK, Walley AY, Siegel J, Streed CG. Characterizing Substance Use Disorders Among Transgender Adults Receiving Care at a Large Urban Safety Net Hospital. J Addict Med. 2022 Jul-Aug 01; 16(4):407-412. PMID: 34561349.
Published on 6/1/2021
Streed CG, Lunn MR, Siegel J, Obedin-Maliver J. Meeting the Patient Care, Education, and Research Missions: Academic Medical Centers Must Comprehensively Address Sexual and Gender Minority Health. Acad Med. 2021 06 01; 96(6):822-827. PMID: 32852319.
Published on 4/22/2021
Suarez S, Lupez E, Siegel J, Streed C. The Annual Examination for Lesbian, Gay, and Bisexual Patients. Prim Care. 2021 Jun; 48(2):191-212. PMID: 33985699.
Published on 4/7/2020
Siegel J. Web Exclusive. Annals Graphic Medicine - Morning Thoughts on Day 7 of COVID-19 Social Isolation. Ann Intern Med. 2020 05 19; 172(10):W128-W129. PMID: 32252092.
Published on 2/4/2020
Libman H, Safer JD, Siegel JR, Reynolds EE. Caring for the Transgender Patient: Grand Rounds Discussion From Beth Israel Deaconess Medical Center. Ann Intern Med. 2020 02 04; 172(3):202-209. PMID: 32016334.
Published on 2/1/2018
Siegel J, Coleman DL, James T. Integrating Social Determinants of Health Into Graduate Medical Education: A Call for Action. Acad Med. 2018 02; 93(2):159-162. PMID: 29140918.
Published on 1/1/2016
Simmons R and Siegel J. Introduction to HIV and addiction medicine for residents: integrated case-based learning. 2016.
View full list of 11 publications.