Jeffrey H. Samet MD, MA, MPH
Professor, General Internal Medicine
Professor, Community Health Sciences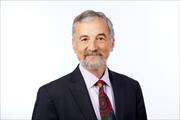 Sections
General Internal Medicine
Centers
Clinical Addiction Research and Education Unit
Evans Center for Interdisciplinary Biomedical Research
Biography
My research has focused on alcohol and drug use, HIV infection and primary medical care with the following specific projects: linkage of alcohol and drug use treatment and primary medical care; addressing alcohol and drug use issues in the primary care setting; the impact of alcohol and drug use in HIV-infected persons; HIV prevention and treatment in Russian substance users; and establishing medical care for HIV-infected persons.
Education
Medicine, MD, Baylor College of Medicine, 1983
Epidemiology, MPH, Boston University, 1992
Chemistry, MA, Brandeis University, 1977
BA, Brandeis University, 1977
Publications
Published on 12/1/2023
Canfield J, Truong V, Bereznicka A, Bridden C, Liebschutz J, Alford DP, Saitz R, Samet JH, Walley AY, Lunze K. Evaluation of a student clinical research education program in addiction medicine. Ann Med. 2023 Dec; 55(1):361-370. PMID: 36629696.
Published on 4/5/2023
Martin AK, Perryman T, Bernstein JA, Taylor JL, Cruz R, Muroff J, Samet JH, Assoumou SA. Peer recovery coaching for comprehensive HIV, hepatitis C, and opioid use disorder management: The CHORUS pilot study. Drug Alcohol Depend Rep. 2023 Jun; 7:100156. PMID: 37113387.
Published on 2/17/2023
Bertholet N, Saitz R, Hahn JA, Heeren TC, Emenyonu NI, Freiberg M, Winter MR, Kim TW, Magane KM, Lloyd-Travaglini C, Fatch R, Bryant K, Forman LS, Rateau L, Blokhina E, Muyindike WR, Gnatienko N, Samet JH. Impact of alcohol use disorder severity on human immunodeficiency virus (HIV) viral suppression and CD4 count in three international cohorts of people with HIV. Alcohol Clin Exp Res. 2023 Apr; 47(4):704-712. PMID: 36799302.
Published on 1/21/2023
Idrisov B, Lunze K, Cheng DM, Blokhina E, Gnatienko N, Patts G, Bridden C, Rossi SL, Weiser SD, Krupitsky E, Samet JH. Food Insecurity and Transmission Risks Among People with HIV Who Use Substances. AIDS Behav. 2023 Jul; 27(7):2376-2389. PMID: 36670209.
Published on 1/13/2023
Harris MT, Goldenberg S, Cui Z, Fairbairn N, Milloy MS, Hayashi K, Samet JH, Walley AY, Nolan S. Association of sex work and social-structural factors with non-fatal overdose among women who use drugs in Vancouver, Canada. Int J Drug Policy. 2023 Feb; 112:103950. PMID: 36640591.
Published on 11/17/2022
Carroll JJ, Cushman PA, Lira MC, Colasanti JA, Del Rio C, Lasser KE, Parker V, Roy PJ, Samet JH, Liebschutz JM. Evidence-Based Interventions to Improve Opioid Prescribing in Primary Care: a Qualitative Assessment of Implementation in Two Studies. J Gen Intern Med. 2022 Nov 17. PMID: 36396881.
Published on 11/17/2022
Bovell-Ammon BJ, Kimmel SD, Cheng DM, Truong V, Michals A, Vetrova M, Hook K, Idrisov B, Blokhina E, Krupitsky E, Samet JH, Lunze K. Incarceration history, antiretroviral therapy, and stigma: A cross-sectional study of people with HIV who inject drugs in St. Petersburg, Russia. Int J Drug Policy. 2023 Jan; 111:103907. PMID: 36402082.
Published on 10/24/2022
Radick AC, James J, Leroux BG, Kim TW, Saxon AJ, Samet JH, Tsui JI. Use of Video Directly Observed Therapy and Characteristics Associated With Use Among Patients Treated With Buprenorphine in an Office-based Setting. J Addict Med. 2022 Oct 24. PMID: 36282871.
Published on 9/22/2022
Nolan S, Fairgrieve C, Dong H, Garrod E, van Heukelom H, Parappilly BP, McLean M, Tsui JI, Samet JH. A Hospital-based Managed Alcohol Program in a Canadian Setting. J Addict Med. 2023 Mar-Apr 01; 17(2):190-196. PMID: 36149000.
Published on 9/1/2022
David AR, Sian CR, Gebel CM, Linas BP, Samet JH, Sprague Martinez LS, Muroff J, Bernstein JA, Assoumou SA. Barriers to accessing treatment for substance use after inpatient managed withdrawal (Detox): A qualitative study. J Subst Abuse Treat. 2022 Nov; 142:108870. PMID: 36084559.
View full list of 444 publications.