Jeffrey H. Samet MD, MA, MPH
Professor, General Internal Medicine
Professor, Community Health Sciences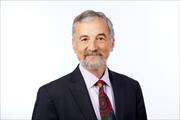 Sections
General Internal Medicine
Centers
Clinical Addiction Research and Education Unit
Evans Center for Interdisciplinary Biomedical Research
Biography
My research has focused on alcohol and drug use, HIV infection and primary medical care with the following specific projects: linkage of alcohol and drug use treatment and primary medical care; addressing alcohol and drug use issues in the primary care setting; the impact of alcohol and drug use in HIV-infected persons; HIV prevention and treatment in Russian substance users; and establishing medical care for HIV-infected persons.
Education
Medicine, MD, Baylor College of Medicine, 1983
Epidemiology, MPH, Boston University, 1992
Chemistry, MA, Brandeis University, 1977
BA, Brandeis University, 1977
Publications
Published on 6/23/2022
Kim TW, Samet JH, Lodi S, Kimmel SD, Forman LS, Lira MC, Liebschutz JM, Williams EC, Walley AY. Functional Impairment and Cognitive Symptoms Among People with HIV Infection on Chronic Opioid Therapy for Pain: The Impact of Gabapentin and Other Sedating Medications. AIDS Behav. 2022 Dec; 26(12):3889-3896. PMID: 35737281.
Published on 6/16/2022
Dey AK, Ennis N, Cheng DM, Blokhina E, Raj A, Quinn E, Bendiks S, Palfai T, Dunne EM, Cook RL, Krupitsky E, Samet JH. Impulsivity and linkage to HIV Care among People living with HIV in St. Petersburg, Russia. AIDS Behav. 2022 Dec; 26(12):4126-4134. PMID: 35708831.
Published on 5/5/2022
Kholodnaia A, So-Armah K, Cheng D, Gnatienko N, Patts G, Samet JH, Freiberg M, Lioznov D. Impact of illicit opioid use on markers of monocyte activation and systemic inflammation in people living with HIV. PLoS One. 2022; 17(5):e0265504. PMID: 35511802.
Published on 3/12/2022
Pierre F, Forman LS, Winter M, Cheng D, Ngabirano C, Emenyonu N, Hunt PW, Huang Y, Muyindike W, Samet J, Hahn JA, So-Armah K. Alcohol Consumption and Tryptophan Metabolism Among People with HIV Prior to Antiretroviral Therapy Initiation: The Uganda ARCH Cohort Study. Alcohol Alcohol. 2022 Mar 12; 57(2):219-225. PMID: 34027552.
Published on 3/10/2022
Runels T, Ragan EJ, Ventura AS, Winter MR, White LF, Horsburgh CR, Samet JH, Saitz R, Jacobson KR. Testing and treatment for latent tuberculosis infection in people living with HIV and substance dependence: a prospective cohort study. BMJ Open. 2022 03 10; 12(3):e058751. PMID: 35273063.
Published on 2/18/2022
Williams EC, Samet JH. Shifts at The Helm: gratitude, re-commitment to our work, and a call for addictions disparities research. Addict Sci Clin Pract. 2022 02 18; 17(1):12. PMID: 35180895.
Published on 2/5/2022
Vetrova M, Lodi S, Rateau L, Patts G, Blokhina E, Palatkin V, Yaroslavtseva T, Toussova O, Bushara N, Bendiks S, Gnatienko N, Krupitsky E, Lioznov D, Samet JH, Lunze K. Stigma and ART initiation among people with HIV and a lifetime history of illicit drug use in Saint-Petersburg, Russia-A prospective cohort analysis. Int J Drug Policy. 2022 04; 102:103600. PMID: 35134598.
Published on 1/18/2022
Ngabirano C, Fatch R, Muyindike WR, Emenyonu NI, Adong J, Weiser SD, Samet JH, Cheng DM, Hahn JA. Exploring the Association Between Social Support and Hazardous Alcohol Use Among Persons Living with HIV in South Western Uganda. AIDS Behav. 2022 Jul; 26(7):2113-2122. PMID: 35039935.
Published on 1/11/2022
Taylor JL, Samet JH. Opioid Use Disorder. Ann Intern Med. 2022 01; 175(1):ITC1-ITC16. PMID: 35007147.
Published on 1/1/2022
Klimas J, Dong H, Hamilton MA, Cullen W, Samet JH, Wood E, Fairbairn N. Impact of the international collaborative addiction medicine research fellowship on physicians' future engagement in addiction research. Subst Abus. 2022; 43(1):809-814. PMID: 35130132.
View full list of 431 publications.