Jeffrey H. Samet MD, MA, MPH
Section Chief of General Internal Medicine, General Internal Medicine
Professor, General Internal Medicine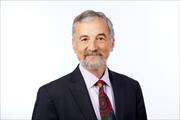 Sections
General Internal Medicine
Centers
Clinical Addiction Research and Education Unit
Evans Center for Interdisciplinary Biomedical Research
Biography
My research has focused on alcohol and drug abuse, HIV infection and primary medical care with the following specific projects: linkage of alcohol and drug abuse treatment and primary medical care; addressing alcohol and drug abuse issues in the primary care setting; the impact of alcohol and drug use in HIV-infected persons; HIV prevention and treatment in Russian substance users; and establishing medical care for HIV-infected persons.
Other Positions
Education
Medicine, MD, Baylor College of Medicine, 1983
Epidemiology, MPH, Boston University, 1992
Chemistry, MA, Brandeis University, 1977
BA, Brandeis University, 1977
Publications
Published on 9/9/2021
Larochelle MR, Slavova S, Root ED, Feaster DJ, Ward PJ, Selk SC, Knott C, Villani J, Samet JH. Disparities in Opioid Overdose Death Trends by Race/Ethnicity, 2018-2019, From the HEALing Communities Study. Am J Public Health. 2021 Sep 09; e1-e4. PMID: 34499540.
Published on 8/17/2021
Larochelle MR, Cruz R, Kosakowski S, Gourlay DL, Alford DP, Xuan Z, Krebs EE, Yan S, Lasser KE, Samet JH, Liebschutz JM. Do Urine Drug Tests Reveal Substance Misuse Among Patients Prescribed Opioids for Chronic Pain? J Gen Intern Med. 2021 Aug 17. PMID: 34405344.
Published on 7/28/2021
Tsui JI, Leroux BG, Radick AC, Schramm ZA, Blalock K, Labelle C, Heerema M, Klein JW, Merrill JO, Saxon AJ, Samet JH, Kim TW. Video directly observed therapy for patients receiving office-based buprenorphine - A pilot randomized controlled trial. Drug Alcohol Depend. 2021 Oct 01; 227:108917. PMID: 34399136.
Published on 7/7/2021
Bagley SM, Chavez L, Braciszewski JM, Akolsile M, Boudreau DM, Lapham G, Campbell CI, Bart G, Yarborough BJH, Samet JH, Saxon AJ, Rossom RC, Binswanger IA, Murphy MT, Glass JE, Bradley KA. Receipt of medications for opioid use disorder among youth engaged in primary care: data from 6 health systems. Addict Sci Clin Pract. 2021 07 07; 16(1):46. PMID: 34233750.
Published on 5/24/2021
Pierre F, Forman LS, Winter M, Cheng D, Ngabirano C, Emenyonu N, Hunt PW, Huang Y, Muyindike W, Samet J, Hahn JA, So-Armah K. Alcohol Consumption and Tryptophan Metabolism Among People with HIV Prior to Antiretroviral Therapy Initiation: The Uganda ARCH Cohort Study. Alcohol Alcohol. 2021 May 24. PMID: 34027552.
Published on 4/21/2021
Fuster D, Nunes D, Cheng DM, Saitz R, Samet JH. Alcohol Consumption and Hepatitis C Virus (HCV) RNA Levels in HIV/HCV Coinfected Patients. Viruses. 2021 04 21; 13(5). PMID: 33919027.
Published on 3/23/2021
Lodi S, Freiberg M, Gnatienko N, Blokhina E, Yaroslavtseva T, Krupitsky E, Murray E, Samet JH, Cheng DM. Per-protocol analysis of the ZINC trial for HIV disease among alcohol users. Trials. 2021 03 23; 22(1):226. PMID: 33757560.
Published on 3/23/2021
Bagley SM, Hadland SE, Schoenberger SF, Gai MJ, Topp D, Hallett E, Ashe E, Samet JH, Walley AY. Integrating substance use care into primary care for adolescents and young adults: Lessons learned. J Subst Abuse Treat. 2021 10; 129:108376. PMID: 34080547.
Published on 3/22/2021
Assoumou SA, Paniagua SM, Gonzalez P, Wang J, Beckwith CG, White LF, Taylor JL, Coogan K, Samet JH, Linas BP. HIV Pre-exposure Prophylaxis and Buprenorphine at a Drug Detoxification Center During the Opioid Epidemic: Opportunities and Challenges. AIDS Behav. 2021 Aug; 25(8):2591-2598. PMID: 33751315.
Published on 3/22/2021
Ngo B, Liebschutz JM, Cheng DM, Colasanti JA, Merlin JS, Armstrong WS, Forman LS, Lira MC, Samet JH, Del Rio C, Tsui JI. Hazardous alcohol use is associated with greater pain interference and prescription opioid misuse among persons living with HIV and chronic pain. BMC Public Health. 2021 03 22; 21(1):564. PMID: 33752634.
View full list of 417 publications.