Jeffrey M. Drazen MD
Adjunct Professor, Pulmonary, Allergy, Sleep & Critical Care Medicine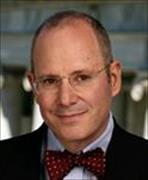 Sections
Pulmonary, Allergy, Sleep & Critical Care Medicine
Biography
Jeffrey M. Drazen, M.D., joined the New England Journal of Medicine (NEJM) as editor-in-chief in July of 2000. At NEJM, Dr. Drazen's responsibilities include oversight of all editorial content and policies. His editorial background includes service as an associate editor or editorial board member for the Journal of Clinical Investigation, the American Journal of Respiratory Cell and Molecular Biology, and the American Journal of Medicine.

A specialist in pulmonology, Dr. Drazen maintains an active research program. Dr. Drazen has published hundreds of articles on topics such as lung physiology and the mechanisms involved in asthma. In 1999, he delivered the Amberson Lecture, the major research address at the annual meeting of the American Thoracic Society. In 2000, he received the Chadwick Medal from the Massachusetts Thoracic Society for his contributions to the study of lung disease.

Dr. Drazen is the Distinguished Parker B. Francis Professor of Medicine at Harvard Medical School, professor of physiology at the Harvard School of Public Health, senior physician at Brigham and Women's Hospital, and adjunct professor of medicine at the Boston University School of Medicine. In 2003, he was elected as a member of the Institute of Medicine. Dr. Drazen has served on numerous committees for the National Institutes of Health, including the Respiratory and Applied Physiology Study Section; the Lung Biology and Pathology Study Section; the Pulmonary Disease Advisory Council; the National Heart, Lung, and Blood Institute Advisory Council; the Public Access Working Group; and the National Heart, Lung, and Blood Institute's Division of Lung Disease Executive Planning Committee. He has also served on the Veterans' Administration National Research Advisory Committee. He currently serves on the Global Initiative for Asthma Science Committee, the World Health Organization's Scientific Advisory Group on Clinical Trials Registration, and co-chairs the Institute of Medicine's Forum on Drug Discovery, Development, and Translation.

Dr. Drazen earned his bachelor's degree and graduated summa cum laude from Tufts University. He received his medical degree from Harvard Medical School and completed his internship and residency at Peter Bent Brigham Hospital in Boston. Dr. Drazen has received honorary degrees from the University of Ferrara, Italy, and the National and Kapodistrian University of Athens, Greece.

A native of Missouri, Dr. Drazen lives with his wife in Winchester, Massachusetts. They are the parents of two grown sons.
Education
MD, Harvard Medical School, 1972
BS, Tufts University, 1968
Publications
Published on 5/20/2021
Rubin EJ, Baden LR, Drazen JM, Taichman DB, Morrissey S. Audio Interview: Vaccination in Nursing Homes and New Pulmonary/Critical Care Research. N Engl J Med. 2021 May 20; 384(20):e89. PMID: 34010537.
Published on 4/23/2020
Stanbrook MB, Drazen JM. Vaping-Induced Lung Disease - A Look Forward by Looking Back. N Engl J Med. 2020 04 23; 382(17):1649-1650. PMID: 32320574.
Published on 3/20/2020
Sim I, Stebbins M, Bierer BE, Butte AJ, Drazen J, Dzau V, Hernandez AF, Krumholz HM, Lo B, Munos B, Perakslis E, Rockhold F, Ross JS, Terry SF, Yamamoto KR, Zarin DA, Li R. Time for NIH to lead on data sharing. Science. 2020 03 20; 367(6484):1308-1309. PMID: 32193313.
Published on 1/22/2020
Kiliç A, Ameli A, Park JA, Kho AT, Tantisira K, Santolini M, Cheng F, Mitchel JA, McGill M, O'Sullivan MJ, De Marzio M, Sharma A, Randell SH, Drazen JM, Fredberg JJ, Weiss ST. Mechanical forces induce an asthma gene signature in healthy airway epithelial cells. Sci Rep. 2020 01 22; 10(1):966. PMID: 31969610.
Published on 12/16/2019
Lee TH, Mohta NS, Prewitt E, Campion EW, Morrissey S, Drazen JM, Rubin EJ. NEJM Catalyst Innovations in Care Delivery - A New Journal Leading the Transformation of Health Care Delivery. N Engl J Med. 2020 01 02; 382(1):80-81. PMID: 31845769.
Published on 7/18/2019
Harrington D, D'Agostino RB, Gatsonis C, Hogan JW, Hunter DJ, Normand ST, Drazen JM, Hamel MB. New Guidelines for Statistical Reporting in the Journal. N Engl J Med. 2019 07 18; 381(3):285-286. PMID: 31314974.
Published on 5/15/2019
Hunter DJ, Drazen JM. Has the Genome Granted Our Wish Yet? N Engl J Med. 2019 Jun 20; 380(25):2391-2393. PMID: 31091368.
Published on 4/10/2019
Hamnvik OR, Alford DP, Ryan CT, Hardesty IT, Drazen JM. NEJM Knowledge+ Pain Management and Opioids - A New Adaptive Learning Module. N Engl J Med. 2019 04 18; 380(16):1576-1577. PMID: 30969501.
Published on 1/30/2019
Drazen JM, Morrissey S, Campion EW. The Dangerous Flavors of E-Cigarettes. N Engl J Med. 2019 02 14; 380(7):679-680. PMID: 30699053.
Published on 10/17/2018
Drazen JM. Retraction: Kajstura J et al. Evidence for Human Lung Stem Cells. N Engl J Med 2011;364:1795-806. N Engl J Med. 2018 11 08; 379(19):1870. PMID: 30332555.
View full list of 665 publications.