Jean M. Francis MD
Associate Professor, Nephrology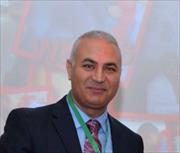 Centers
Evans Center for Interdisciplinary Biomedical Research
Biography
Research Interests:

1- Thrombotic microangiopathy (TMA) is a rare but very serious condition. It is characterized by widespread microthrombi formation in multiple organs (in its severe and disseminated form) or localized microthrombi in the kidney (in its limited form). TMA is usually characterized by thrombocytopenia, microangiopathic hemolytic anemia (MAHA), and multiple organ injury and dysfunction.

Early detection and accurate diagnosis are essential to implement appropriate therapies, and improve patients' prognosis and survival. Delay in diagnosis could result in late implementation of appropriate therapies, and this could result in permanent and irreversible organ damage. Left untreated TMA is associated with very high level of morbidity and mortality. TMA presentation could be highly variable making the diagnosis even more difficult. Once the diagnosis of TMA is established, defining the underlying cause is even more challenging due to frequent overlap between the common causes of TMA.

We have a unique multidisciplinary approach to the management of this very rare disease. A TMA team was established at Boston University Medical Center with the primary objective of improving patients care and outcome. Our Team works in close collaboration with the ARC on Thrombosis.

A primary goal of the team is to provide excellent patient care. The TMA team is multidisciplinary involving: nephrologists, hematologists, the director of apheresis, pediatric hematologist and pharmacist. They are always available to manage any patient with suspected TMA. Special protocols and algorithm have been created by the team to help guiding the provider in making an accurate diagnosis of any TMA case.

Another goal of the TMA team is educational. We are actively spreading awareness of this rare disease between our providers at BMC, and also regionally and nationally by organizing lectures and seminars as well as mini-symposia.

A third goal of the TMA team is to advance basic and clinical research related to TMA. We are active in clinical trials addressing the efficacy of newer agents for the treatment of complement mediated HUS a special form of TMA. Our scientists are also trying to understand some underlying pathological mechanisms that could be contributing to TMA.

2- As the Medical Director of the Kidney Transplant program at BUSM and BMC, I am involved in all aspect of care related to kidney transplantation. We evaluate kidney transplant recipients and donors, and manage all the care of post transplant patients. My interests include, BK virus infection, Antibody Mediated Rejection, recurrent GN after kidney transplantation, and metabolic disorders after kidney transplantation.

3- I am the Medical Director of the combined Pancreas Transplant Program between BUMC and BWH. This is a combined program between the two institutions that facilitate the cure of type 1 & 2 DM with pancreas transplantation in very selected patients.
Websites
Education
MD, Lebanese University
BS, Lebanese University
Publications
Published on 6/17/2023
Idrees N, Haroon S, Zhang Y, Mangio JC, Siracuse JJ, Francis JM, Ganguli S, Daly K, Diamond M, Vilvendhan R, Cabral H, Dember LM, Farber A, Kolachalama VB, Chitalia VC. Contrast Venography Versus Intravenous Ultrasound in Hemodialysis Arteriovenous Access Dysfunction. Kidney Int Rep. 2023 Sep; 8(9):1887-1891. PMID: 37705907.
Published on 7/20/2022
Lotfollahzadeh S, Zhang M, Napoleon MA, Yin W, Orrick J, Elzind N, Morrissey A, Sellinger IE, Stern LD, Belghasem M, Francis JM, Chitalia VC. A Retrograde Implantation Approach for Peritoneal Dialysis Catheter Placement in Mice. J Vis Exp. 2022 07 20; (185). PMID: 35938794.
Published on 1/4/2022
Arinze NV, Yin W, Lotfollahzadeh S, Napoleon MA, Richards S, Walker JA, Belghasem M, Ravid JD, Hassan Kamel M, Whelan SA, Lee N, Siracuse JJ, Anderson S, Farber A, Sherr D, Francis J, Hamburg NM, Rahimi N, Chitalia VC. Tryptophan metabolites suppress the Wnt pathway and promote adverse limb events in chronic kidney disease. J Clin Invest. 2022 01 04; 132(1). PMID: 34752422.
Published on 1/1/2022
Kamel MH, Jaberi A, Gordon CE, Beck LH, Francis J. The Complement System in the Modern Era of Kidney Transplantation: Mechanisms of Injury and Targeted Therapies. Semin Nephrol. 2022 Jan; 42(1):14-28. PMID: 35618392.
Published on 9/1/2021
Cohen-Bucay A, Francis JM, Gordon CE. Progress in hepatitis C virus management in chronic kidney disease. Curr Opin Nephrol Hypertens. 2021 09 01; 30(5):493-500. PMID: 34054074.
Published on 4/20/2021
Lerner GB, Virmani S, Henderson JM, Francis JM, Beck LH. A conceptual framework linking immunology, pathology, and clinical features in primary membranous nephropathy. Kidney Int. 2021 08; 100(2):289-300. PMID: 33857571.
Published on 1/26/2021
Levin SR, Farber A, Eslami MH, Tan TW, Osborne NH, Francis JM, Ghai S, Siracuse JJ. Association of Medicaid Expansion with Tunneled Dialysis Catheter Use at the Time of First Arteriovenous Access Creation. Ann Vasc Surg. 2021 Jul; 74:11-20. PMID: 33508455.
Published on 10/31/2020
Kamel MH, Yin W, Zavaro C, Francis JM, Chitalia VC. Hyperthrombotic Milieu in COVID-19 Patients. Cells. 2020 10 31; 9(11). PMID: 33142844.
Published on 10/21/2020
Zimmerman A, Rogers R, Tan CS, Pavlakis M, Bodziak K, Cardarelli F, Francis J, Gabardi S, Germain M, Ghai S, Gilligan H, Goyal N, Malinis M, Patel H, Rodig N, Theodoropoulos NM, Walshe E, Wood E, Chobanian M. Expecting the unexpected: COVID-19 in Kidney Transplant Recipients within United Network for Organ Sharing Region 1. Transpl Int. 2020 12; 33(12):1843-1844. PMID: 33000866.
Published on 10/11/2020
Cohen-Bucay A, Ramirez-Andrade SE, Gordon CE, Francis JM, Chitalia VC. Advances in BK Virus Complications in Organ Transplantation and Beyond. Kidney Med. 2020 Nov-Dec; 2(6):771-786. PMID: 33319201.
View full list of 60 publications.