Jay D. Orlander MD
Professor, General Internal Medicine
150 S Huntington Avenue | (857) 203-5765

orlander@bu.edu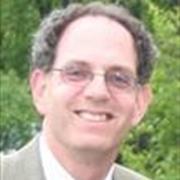 Sections
General Internal Medicine
Websites
Education
MD, New York University, 1986
MPH, Boston University, 1992
BA, Northwestern University, 1982
Publications
Published on 9/18/2021
Anderson E, Rinne ST, Orlander JD, Cutrona SL, Strymish JL, Vimalananda VG. Electronic consultations and economies of scale: a qualitative study of clinician perspectives on scaling up e-consult delivery. J Am Med Inform Assoc. 2021 09 18; 28(10):2165-2175. PMID: 34338797.
Published on 9/1/2021
Anderson E, Vimalananda VG, Orlander JD, Cutrona SL, Strymish JL, Bokhour BG, Rinne ST. Implications of Electronic Consultations for Clinician Communication and Relationships: A Qualitative Study. Med Care. 2021 09 01; 59(9):808-815. PMID: 34116530.
Published on 3/1/2020
Vimalananda VG, Orlander JD, Afable MK, Fincke BG, Solch AK, Rinne ST, Kim EJ, Cutrona SL, Thomas DD, Strymish JL, Simon SR. Electronic consultations (E-consults) and their outcomes: a systematic review. J Am Med Inform Assoc. 2020 03 01; 27(3):471-479. PMID: 31621847.
Published on 10/24/2018
Tuot DS, Liddy C, Vimalananda VG, Pecina J, Murphy EJ, Keely E, Simon SR, North F, Orlander JD, Chen AH. Evaluating diverse electronic consultation programs with a common framework. BMC Health Serv Res. 2018 Oct 24; 18(1):814. PMID: 30355346.
Published on 5/12/2018
Kim EJ, Orlander JD, Afable M, Pawar S, Cutrona SL, Simon SR, Strymish J, Vimalananda VG. Cardiology electronic consultation (e-consult) use by primary care providers at VA medical centres in New England. J Telemed Telecare. 2019 Jul; 25(6):370-377. PMID: 29754562.
Published on 2/1/2018
Afable MK, Gupte G, Simon SR, Shanahan J, Vimalananda V, Kim EJ, Strymish J, Orlander JD. Innovative Use Of Electronic Consultations In Preoperative Anesthesiology Evaluation At VA Medical Centers In New England. Health Aff (Millwood). 2018 02; 37(2):275-282. PMID: 29401018.
Published on 8/8/2017
Kerfoot BP, Gagnon DR, McMahon GT, Orlander JD, Kurgansky KE, Conlin PR. A Team-Based Online Game Improves Blood Glucose Control in Veterans With Type 2 Diabetes: A Randomized Controlled Trial. Diabetes Care. 2017 Sep; 40(9):1218-1225. PMID: 28790131.
Published on 8/1/2017
Meltzer EC, Shi Z, Suppes A, Hersh JE, Orlander JD, Calhoun AW, Tung J, Logio L, Manna R, Bialer PA, Acres CA, Fins JJ. Improving Communication With Surrogate Decision-Makers: A Pilot Initiative. J Grad Med Educ. 2017 Aug; 9(4):461-466. PMID: 28824759.
Published on 4/15/2017
Strymish J, Gupte G, Afable MK, Gupta K, Kim EJ, Vimalananda V, Simon SR, Orlander JD. Electronic Consultations (E-consults): Advancing Infectious Disease Care in a Large Veterans Affairs Healthcare System. Clin Infect Dis. 2017 Apr 15; 64(8):1123-1125. PMID: 28158475.
Published on 1/1/2017
Pitt MB, Orlander JD. Bringing mini-chalk talks to the bedside to enhance clinical teaching. Med Educ Online. 2017; 22(1):1264120. PMID: 28178911.
View full list of 40 publications.