Jason L. Vassy MD, MPH
Adjunct Assistant Professor, General Internal Medicine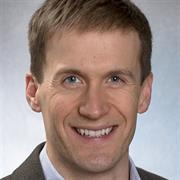 Sections
General Internal Medicine
Education
Medicine, MD, Washington University School of Medicine, 2007
Epidemiology, MPH, Johns Hopkins University School of Public Health, 2006
Biochemistry, BS, Furman University, 2001
Epidemiology, SM/ScM, Harvard School of Public Health, 2012
Publications
Published on 5/8/2023
Shen FX, Baum ML, Martinez-Martin N, Miner AS, Abraham M, Brownstein CA, Cortez N, Evans BJ, Germine LT, Glahn DC, Grady C, Holm IA, Hurley EA, Kimble S, Lázaro-Muñoz G, Leary K, Marks M, Monette PJ, Onnela JP, O'Rourke PP, Rauch SL, Shachar C, Sen S, Vahia I, Vassy JL, Baker JT, Bierer BE, Silverman BC. Returning Individual Research Results from Digital Phenotyping in Psychiatry. Am J Bioeth. 2023 May 08; 1-22. PMID: 37155651.
Published on 5/3/2023
Vassy JL, Posner DC, Ho YL, Gagnon DR, Galloway A, Tanukonda V, Houghton SC, Madduri RK, McMahon BH, Tsao PS, Damrauer SM, O'Donnell CJ, Assimes TL, Casas JP, Gaziano JM, Pencina MJ, Sun YV, Cho K, Wilson PWF. Cardiovascular Disease Risk Assessment Using Traditional Risk Factors and Polygenic Risk Scores in the Million Veteran Program. JAMA Cardiol. 2023 May 03. PMID: 37133828.
Published on 2/20/2023
Vassy JL, Kerman BJ, Harris EJ, Lemke AA, Clayman ML, Antwi AA, MacIsaac K, Yi T, Brunette CA. Perceived benefits and barriers to implementing precision preventive care: Results of a national physician survey. Eur J Hum Genet. 2023 Feb 20. PMID: 36807341.
Published on 2/4/2023
Kerman BJ, Brunette CA, Harris EJ, Antwi AA, Lemke AA, Vassy JL. Primary care physician use of patient race and polygenic risk scores in medical decision-making. Genet Med. 2023 Apr; 25(4):100800. PMID: 36748708.
Published on 10/7/2022
Lewis ACF, Perez EF, Prince AER, Flaxman HR, Gomez L, Brockman DG, Chandler PD, Kerman BJ, Lebo MS, Smoller JW, Weiss ST, Blout Zawatksy CL, Meigs JB, Green RC, Vassy JL, Karlson EW. Patient and provider perspectives on polygenic risk scores: implications for clinical reporting and utilization. Genome Med. 2022 Oct 07; 14(1):114. PMID: 36207733.
Published on 9/14/2022
Alexander NVJ, Brunette CA, Guardino ET, Yi T, Kerman BJ, MacIsaac K, Harris EJ, Antwi AA, Vassy JL. Performance of EHR classifiers for patient eligibility in a clinical trial of precision screening. Contemp Clin Trials. 2022 Oct; 121:106926. PMID: 36115637.
Published on 7/12/2022
Oslin DW, Lynch KG, Shih MC, Ingram EP, Wray LO, Chapman SR, Kranzler HR, Gelernter J, Pyne JM, Stone A, DuVall SL, Lehmann LS, Thase ME, Aslam M, Batki SL, Bjork JM, Blow FC, Brenner LA, Chen P, Desai S, Dieperink EW, Fears SC, Fuller MA, Goodman CS, Graham DP, Haas GL, Hamner MB, Helstrom AW, Hurley RA, Icardi MS, Jurjus GJ, Kilbourne AM, Kreyenbuhl J, Lache DJ, Lieske SP, Lynch JA, Meyer LJ, Montalvo C, Muralidhar S, Ostacher MJ, Paschall GY, Pfeiffer PN, Prieto S, Przygodzki RM, Ranganathan M, Rodriguez-Suarez MM, Roggenkamp H, Schichman SA, Schneeweis JS, Simonetti JA, Steinhauer SR, Suppes T, Umbert MA, Vassy JL, Voora D, Wiechers IR, Wood AE. Effect of Pharmacogenomic Testing for Drug-Gene Interactions on Medication Selection and Remission of Symptoms in Major Depressive Disorder: The PRIME Care Randomized Clinical Trial. JAMA. 2022 07 12; 328(2):151-161. PMID: 35819423.
Published on 4/18/2022
Hao L, Kraft P, Berriz GF, Hynes ED, Koch C, Korategere V Kumar P, Parpattedar SS, Steeves M, Yu W, Antwi AA, Brunette CA, Danowski M, Gala MK, Green RC, Jones NE, Lewis ACF, Lubitz SA, Natarajan P, Vassy JL, Lebo MS. Development of a clinical polygenic risk score assay and reporting workflow. Nat Med. 2022 May; 28(5):1006-1013. PMID: 35437332.
Published on 1/19/2022
Lu B, Posner D, Vassy JL, Ho YL, Galloway A, Raghavan S, Honerlaw J, Tarko L, Russo J, Qazi S, Orkaby AR, Tanukonda V, Djousse L, Gaziano JM, Gagnon DR, Cho K, Wilson PWF. Prediction of Cardiovascular and All-Cause Mortality After Myocardial Infarction in US Veterans. Am J Cardiol. 2022 Apr 15; 169:10-17. PMID: 35063273.
Published on 10/31/2021
Brunette CA, Dong OM, Vassy JL, Danowski ME, Alexander N, Antwi AA, Christensen KD. A Cost-Consequence Analysis of Preemptive SLCO1B1 Testing for Statin Myopathy Risk Compared to Usual Care. J Pers Med. 2021 Oct 31; 11(11). PMID: 34834475.
View full list of 88 publications.