Jason L. Vassy MD, MPH
Adjunct Assistant Professor, General Internal Medicine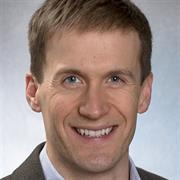 Sections
General Internal Medicine
Education
Medicine, MD, Washington University School of Medicine
Epidemiology, MPH, Johns Hopkins University School of Public Health
Biochemistry, BS, Furman University
Epidemiology, SM/ScM, Harvard School of Public Health
Publications
Published on 11/2/2023
Vassy JL, Brunette CA, Lebo MS, MacIsaac K, Yi T, Danowski ME, Alexander NVJ, Cardellino MP, Christensen KD, Gala M, Green RC, Harris E, Jones NE, Kerman BJ, Kraft P, Kulkarni P, Lewis ACF, Lubitz SA, Natarajan P, Antwi AA. The GenoVA study: Equitable implementation of a pragmatic randomized trial of polygenic-risk scoring in primary care. Am J Hum Genet. 2023 Nov 02; 110(11):1841-1852. PMID: 37922883.
Published on 10/27/2023
Nguyen XT, Ho YL, Li Y, Song RJ, Leung KH, Rahman SU, Orkaby AR, Vassy JL, Gagnon DR, Cho K, Gaziano JM, Wilson PWF. Serum Cholesterol and Impact of Age on Coronary Heart Disease Death in More Than 4?Million Veterans. J Am Heart Assoc. 2023 Nov 07; 12(21):e030496. PMID: 37889207.
Published on 10/19/2023
Marston NA, Vassy JL. A Tale of Two Scores: Comparing Coronary Artery Calcium and Polygenic Risk Scores for the Prediction of Coronary Heart Disease Events. Clin Chem. 2023 Oct 19. PMID: 37856688.
Published on 9/15/2023
Kensler KH, Johnson R, Morley F, Albrair M, Dickerman BA, Gulati R, Holt SK, Iyer HS, Kibel AS, Lee JR, Preston MA, Vassy JL, Wolff EM, Nyame YA, Etzioni R, Rebbeck TR. Prostate Cancer Screening in African American Men: A Review of the Evidence. J Natl Cancer Inst. 2023 Sep 15. PMID: 37713266.
Published on 6/1/2023
Vassy JL, Posner DC, Ho YL, Gagnon DR, Galloway A, Tanukonda V, Houghton SC, Madduri RK, McMahon BH, Tsao PS, Damrauer SM, O'Donnell CJ, Assimes TL, Casas JP, Gaziano JM, Pencina MJ, Sun YV, Cho K, Wilson PWF. Cardiovascular Disease Risk Assessment Using Traditional Risk Factors and Polygenic Risk Scores in the Million Veteran Program. JAMA Cardiol. 2023 Jun 01; 8(6):564-574. PMID: 37133828.
Published on 5/8/2023
Shen FX, Baum ML, Martinez-Martin N, Miner AS, Abraham M, Brownstein CA, Cortez N, Evans BJ, Germine LT, Glahn DC, Grady C, Holm IA, Hurley EA, Kimble S, Lázaro-Muñoz G, Leary K, Marks M, Monette PJ, Onnela JP, O'Rourke PP, Rauch SL, Shachar C, Sen S, Vahia I, Vassy JL, Baker JT, Bierer BE, Silverman BC. Returning Individual Research Results from Digital Phenotyping in Psychiatry. Am J Bioeth. 2023 May 08; 1-22. PMID: 37155651.
Published on 2/20/2023
Vassy JL, Kerman BJ, Harris EJ, Lemke AA, Clayman ML, Antwi AA, MacIsaac K, Yi T, Brunette CA. Perceived benefits and barriers to implementing precision preventive care: Results of a national physician survey. Eur J Hum Genet. 2023 Nov; 31(11):1309-1316. PMID: 36807341.
Published on 2/4/2023
Kerman BJ, Brunette CA, Harris EJ, Antwi AA, Lemke AA, Vassy JL. Primary care physician use of patient race and polygenic risk scores in medical decision-making. Genet Med. 2023 Apr; 25(4):100800. PMID: 36748708.
Published on 1/24/2023
Gallagher JH, Vassy JL, Clayman ML. Navigating the uncertainty of precision cancer screening: The role of shared decision-making. PEC Innov. 2023 Dec; 2:100127. PMID: 37214512.
Published on 10/7/2022
Lewis ACF, Perez EF, Prince AER, Flaxman HR, Gomez L, Brockman DG, Chandler PD, Kerman BJ, Lebo MS, Smoller JW, Weiss ST, Blout Zawatksy CL, Meigs JB, Green RC, Vassy JL, Karlson EW. Patient and provider perspectives on polygenic risk scores: implications for clinical reporting and utilization. Genome Med. 2022 Oct 07; 14(1):114. PMID: 36207733.
View full list of 93 publications.