J. Mark Sloan MD
Associate Professor, Hematology & Medical Oncology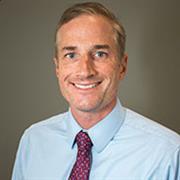 Sections
Hematology & Medical Oncology
Centers
BU-BMC Cancer Center
Amyloidosis Center
Evans Center for Interdisciplinary Biomedical Research
Biography
Factotum hematologist at Boston Medical Center
Associate Professor at Chobanian and Avedisian School of Medicine.
Program director for the hematology/oncology fellowship at Boston University.
I see patients with a variety of benign and malignant blood disorders.
I have particular research interests in AL Amyloidosis, HTLV-1 associated leukemia/lymphoma (ATLL)
Education
Medicine-Internal, MD, Yale University School of Medicine, 2001
Physics, BS, Harverford College, 1996
Publications
Published on 6/1/2023
Gustine JN, Szalat RE, Staron A, Joshi T, Mendelson L, Sloan JM, Sanchorawala V. Light chain amyloidosis associated with Waldenström macroglobulinemia: treatment and survival outcomes. Haematologica. 2023 Jun 01; 108(6):1680-1684. PMID: 36546447.
Published on 5/8/2023
Freydman J, Staron A, Hughes D, Sloan JM. Successful dasatinib therapy in newly diagnosed chronic myeloid leukemia in the setting of short bowel syndrome. J Oncol Pharm Pract. 2023 May 08; 10781552231173441. PMID: 37157792.
Published on 8/12/2022
Hassan H, Verma K, Ferri G, Brauneis D, Quillen K, Sloan JM, Sanchorawala V, Edwards CV. Modified High-Dose versus High-Dose Melphalan Conditioning in Older Patients Undergoing Autologous Stem Cell Transplantation for Immunoglobulin Light Chain Amyloidosis. Transplant Cell Ther. 2022 Nov; 28(11):761.e1-761.e7. PMID: 35970300.
Published on 7/5/2022
Gustine JN, Staron A, Szalat RE, Mendelson LM, Joshi T, Ruberg FL, Siddiqi O, Gopal DM, Edwards CV, Havasi A, Kaku M, Lau KHV, Berk JL, Sloan JM, Sanchorawala V. Predictors of hematologic response and survival with stem cell transplantation in AL amyloidosis: A 25-year longitudinal study. Am J Hematol. 2022 Sep; 97(9):1189-1199. PMID: 35731907.
Published on 3/9/2022
Hughes DM, Henshaw L, Blevins F, Edwards C, Lerner A, Sloan JM, Sanchorawala V. Standard 30-minute Monitoring Time and Less Intensive Pre-medications is Safe in Patients Treated With Subcutaneous Daratumumab for Multiple Myeloma and Light Chain Amyloidosis. Clin Lymphoma Myeloma Leuk. 2022 Aug; 22(8):566-568. PMID: 35367193.
Published on 2/25/2022
Milrod CJ, Mann M, Blevins F, Hughes D, Patel P, Li KY, Lerner A, Sanchorawala V, Sloan JM. Underrepresentation of Black participants and adverse events in clinical trials of lenalidomide for myeloma. Crit Rev Oncol Hematol. 2022 Apr; 172:103644. PMID: 35227897.
Published on 2/2/2022
Gupta VK, El-Jawahri A, Orkev G, Johnson MH, Weinberg J, Goodrich C, Janakiram M, Sloan JM. Impact of Human T Cell Lymphotropic Virus Type 1 and 2 Infection on Survival Following Stem Cell Transplantation. Transplant Cell Ther. 2022 May; 28(5):276.e1-276.e5. PMID: 35123118.
Published on 11/29/2021
Furtado VF, Brauneis D, Weinberg J, Elhassan N, Sloan JM, Sanchorawala V. Early serum free light chain response after high-dose melphalan and stem cell transplantation predicts hematologic response in AL amyloidosis. Bone Marrow Transplant. 2022 02; 57(2):306-308. PMID: 34845368.
Published on 11/15/2021
Szalat RE, Gustine J, Sloan JM, Edwards CV, Sanchorawala V. Predictive factors of outcomes in patients with AL amyloidosis treated with daratumumab. Am J Hematol. 2022 01 01; 97(1):79-89. PMID: 34739735.
Published on 9/20/2021
Charidimou A, Samudrala S, Cervantes-Arslanian AM, Sloan JM, Dasenbrock HH, Daneshmand A. Vaccine-Induced Immune Thrombotic Thrombocytopenia with Concurrent Arterial and Venous Thrombi Following Ad26.COV2.S Vaccination. J Stroke Cerebrovasc Dis. 2021 Dec; 30(12):106113. PMID: 34547677.
View full list of 77 publications.