J. Mark Sloan MD
Associate Professor, Hematology & Medical Oncology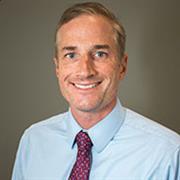 Sections
Hematology & Medical Oncology
Centers
BU-BMC Cancer Center
Amyloidosis Center
Evans Center for Interdisciplinary Biomedical Research
Biography
Factotum hematologist at Boston Medical Center and Associate Professor at Boston University School of Medicine. Program director for the hematology/oncology fellowship at Boston University.I see patients with a variety of benign and malignant blood disorders. I have particular research interests in AL Amyloidosis, HTLV-1 associated leukemia/lymphoma (ATLL), and Blastic Plasmacytoid Dendritic Cell Neoplasm (BPDCN). Exceptional Care Without Exception.
Education
Medicine-Internal, MD, Yale University School of Medicine, 2001
Physics, BS, Harverford College, 1996
Publications
Published on 9/18/2021
Charidimou A, Samudrala S, Cervantes-Arslanian AM, Sloan JM, Dasenbrock HH, Daneshmand A. Vaccine-Induced Immune Thrombotic Thrombocytopenia with Concurrent Arterial and Venous Thrombi Following Ad26.COV2.S Vaccination. J Stroke Cerebrovasc Dis. 2021 Sep 18; 30(12):106113. PMID: 34547677.
Published on 6/29/2021
Smyth R, Sloan JM, Burks E, Hawkins F. Primary pulmonary marginal zone lymphoma: an unusual cause of pulmonary infiltrates. Respirol Case Rep. 2021 Aug; 9(8):e00806. PMID: 34221408.
Published on 5/27/2021
Milrod CJ, Blevins F, Hughes D, Lerner A, Sarosiek S, Sanchorawala V, Sloan JM. Incidence of skin hyperpigmentation in Black patients receiving treatment with immunomodulatory drugs. Blood. 2021 May 27; 137(21):2987-2989. PMID: 33728443.
Published on 3/1/2021
Kaufman AR, Quillen K, Distefano AG, Sloan JM. Nonsecretory Recurrence of Multiple Myeloma Presenting as Sixth Nerve Palsy Secondary to Clival Plasmacytoma. J Neuroophthalmol. 2021 03 01; 41(1):e77-e78. PMID: 32235225.
Published on 1/6/2021
Hughes DM, DeMari S, Hassan H, Sanchorawala V, Sloan JM. Safety, Tolerability, and Efficacy of Selinexor in a Patient With Relapsed Light Chain (AL) Amyloidosis. Clin Lymphoma Myeloma Leuk. 2021 05; 21(5):e460-e463. PMID: 33716055.
Published on 9/1/2020
Sarosiek S, Zheng L, Sloan JM, Quillen K, Brauneis D, Sanchorawala V. Comparing measures of hematologic response after high-dose melphalan and stem cell transplantation in AL amyloidosis. Blood Cancer J. 2020 09 01; 10(8):88. PMID: 32873776.
Published on 7/31/2020
Szalat R, Sarosiek S, Havasi A, Brauneis D, Sloan JM, Sanchorawala V. Organ responses after highdose melphalan and stemcell transplantation in AL amyloidosis. Leukemia. 2021 03; 35(3):916-919. PMID: 32737434.
Published on 7/3/2020
Gupta VK, Strykowski R, Scarpato B, Lawrence R, Khan SL, Patel J, Nouraie SM, Cohen RT, Sloan JM, Klings ES. The effect of anticoagulant choice on venous thromboembolism recurrence and bleeding in sickle cell disease. Am J Hematol. 2020 Jul 03. PMID: 32619024.
Published on 6/19/2020
Dumas B, Yameen H, Sarosiek S, Sloan JM, Sanchorawala V. Presence of t(11;14) in AL amyloidosis as a marker of response when treated with a bortezomib-based regimen. Amyloid. 2020 Dec; 27(4):244-249. PMID: 32551974.
Published on 4/30/2020
Sanchorawala V, Sarosiek S, Schulman A, Mistark M, Migre ME, Cruz R, Sloan JM, Brauneis D, Shelton AC. Safety, tolerability, and response rates of daratumumab in relapsed AL amyloidosis: results of a phase 2 study. Blood. 2020 04 30; 135(18):1541-1547. PMID: 31978210.
View full list of 68 publications.