J. Michael Gaziano MD
Adjunct Professor, Cardiovascular Medicine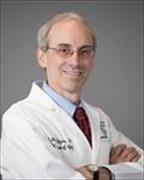 Sections
Cardiovascular Medicine
Biography
Dr. Michael J. Gaziano, MD, MPH is an internationally recognized chronic disease epidemiologist and trialist. He received his MD from Yale Medical School and his MPH from the Harvard School of Public Health.

At the VA Boston Healthcare System, he is one of the Director the Massachusetts Veterans Epidemiology Research and Information Center (MAVERIC), a national epidemiology and trial center funded by CSR&D where he directs the epidemiology research center. He is national PI for the Million Veteran Program (MVP), a large project designed to enroll a million veterans into a large observational cohort with stored biospecimens. He also serves as the director of the Boston Geriatric Research and Education Center (GRECC). At VA Boston he runs a preventive cardiology program with an associated fellowship. He is the Chief of the Division of Aging at Brigham and Women's Hospital where he is principal investigator for the ongoing Physicians' Health Study (PHS) II study, a large-scale trial of vitamins in the prevention of chronic disease. The Physicians' Health Study cohort is comprised of 29,000 physicians who have been followed for up to 28 years. He is a Professor of Medicine at Harvard Medical School.

Dr. Gaziano's research interests include the epidemiology of chronic diseases, with a particular interest in the roles that individual lifestyle choices (diet, exercise, smoking), metabolic factors (obesity, high cholesterol, and hypertension), and biochemical and genetic markers play on the risk of coronary artery disease and stroke. Also of interest is the impact that vascular disease has on other organ systems. Recently, Dr. Gaziano has initiated a number of research projects to investigate the diverse nature of atherosclerosis. While atherosclerosis plaques form only in certain large and medium-sized vessels, the process of atherogenesis affects arteries of all sizes. For example, renal dysfunction, cognitive decline and osteoporosis-related fractures have been linked to various cardiovascular disease risk factors, suggesting a role for small vessel disease in vascular dementia, in abnormal bone remodeling and chronic renal disease. These projects are intended to explore the extent to which atherosclerotic disease in small vessels leads to these and other chronic conditions.

He has published over 350 original reports, reviews, book chapters, and books. He teaches advanced epidemiology and has mentored over 50 trainees. He is a contributing editor for JAMA.
Websites
Education
MD, Yale University School of Medicine, 1987
MPH, Harvard School of Public Health, 1993
BA, West Virginia University, 1983
Publications
Published on 10/13/2021
Ward RE, Orkaby AR, Dumontier C, Charest B, Hawley CE, Yaksic E, Quach L, Kim DH, Gagnon DR, Gaziano JM, Cho K, Djousse L, Driver JA. Trajectories of Frailty in the 5 Years Prior to Death Among U.S. Veterans Born 1927-1934. J Gerontol A Biol Sci Med Sci. 2021 Oct 13; 76(11):e347-e353. PMID: 34244759.
Published on 10/4/2021
Julián-Serrano S, Yuan F, Wheeler W, Benyamin B, Machiela MJ, Arslan AA, Beane-Freeman LE, Bracci PM, Duell EJ, Du M, Gallinger S, Giles GG, Goodman PJ, Kooperberg C, Marchand LL, Neale RE, Shu XO, Van Den Eeden SK, Visvanathan K, Zheng W, Albanes D, Andreotti G, Ardanaz E, Babic A, Berndt SI, Brais LK, Brennan P, Bueno-de-Mesquita B, Buring JE, Chanock SJ, Childs EJ, Chung CC, Fabiánová E, Foretová L, Fuchs CS, Gaziano JM, Gentiluomo M, Giovannucci EL, Goggins MG, Hackert T, Hartge P, Hassan MM, Holcátová I, Holly EA, Hung RI, Janout V, Kurtz RC, Lee IM, Malats N, McKean D, Milne RL, Newton CC, Oberg AL, Perdomo S, Peters U, Porta M, Rothman N, Schulze MB, Sesso HD, Silverman DT, Thompson IM, Wactawski-Wende J, Weiderpass E, Wenstzensen N, White E, Wilkens LR, Yu H, Zeleniuch-Jacquotte A, Zhong J, Kraft P, Li D, Campbell PT, Petersen GM, Wolpin BM, Risch HA, Amundadottir LT, Klein AP, Yu K, Stolzenberg-Solomon RZ. Hepcidin-regulating iron metabolism genes and pancreatic ductal adenocarcinoma: a pathway analysis of genome-wide association studies. Am J Clin Nutr. 2021 10 04; 114(4):1408-1417. PMID: 34258619.
Published on 9/17/2021
Cho K, Keithly SC, Kurgansky KE, Madenci AL, Gerlovin H, Marucci-Wellman H, Doubleday A, Thomas ER, Park Y, Ho YL, Sugimoto JD, Moore KP, Peterson AC, Hoag C, Gupta K, Jeans K, Klote M, Ramoni R, Huang GD, Casas JP, Gagnon DR, Hernán MA, Smith NL, Gaziano JM. Early Convalescent Plasma Therapy and Mortality Among US Veterans Hospitalized With Nonsevere COVID-19: An Observational Analysis Emulating a Target Trial. J Infect Dis. 2021 09 17; 224(6):967-975. PMID: 34153099.
Published on 9/16/2021
Gaziano L, Cho K, Djousse L, Schubert P, Galloway A, Ho YL, Kurgansky K, Gagnon DR, Russo JP, Di Angelantonio E, Wood AM, Danesh J, Gaziano JM, Butterworth AS, Wilson PWF, Joseph J. Risk factors and prediction models for incident heart failure with reduced and preserved ejection fraction. ESC Heart Fail. 2021 Sep 16. PMID: 34528757.
Published on 8/30/2021
Ivey KL, Nguyen XT, Quaden RM, Ho YL, Cho K, Gaziano JM, Djoussé L. Association of Nut Consumption with Risk of Stroke and Cardiovascular Disease: The Million Veteran Program. Nutrients. 2021 Aug 30; 13(9). PMID: 34578913.
Published on 8/2/2021
Fillmore NR, DuMontier C, Yildirim C, La J, Epstein MM, Cheng D, Cirstea D, Yellapragada S, Abel GA, Gaziano JM, Do N, Brophy M, Kim DH, Munshi NC, Driver JA. Defining Multimorbidity and Its Impact in Older United States Veterans Newly Treated for Multiple Myeloma. J Natl Cancer Inst. 2021 Aug 02; 113(8):1084-1093. PMID: 33523236.
Published on 7/17/2021
Cheng D, DuMontier C, Yildirim C, Charest B, Hawley CE, Zhuo M, Paik JM, Yaksic E, Gaziano JM, Do N, Brophy M, Cho K, Kim DH, Driver JA, Fillmore NR, Orkaby AR. Corrigendum to: Updating and Validating the U.S. Veterans Affairs Frailty Index: Transitioning From ICD-9 to ICD-10. J Gerontol A Biol Sci Med Sci. 2021 Jul 17. PMID: 34272940.
Published on 7/16/2021
Stanzick KJ, Li Y, Schlosser P, Gorski M, Wuttke M, Thomas LF, Rasheed H, Rowan BX, Graham SE, Vanderweff BR, Patil SB, Robinson-Cohen C, Gaziano JM, O'Donnell CJ, Willer CJ, Hallan S, Åsvold BO, Gessner A, Hung AM, Pattaro C, Köttgen A, Stark KJ, Heid IM, Winkler TW. Discovery and prioritization of variants and genes for kidney function in >1.2 million individuals. Nat Commun. 2021 07 16; 12(1):4350. PMID: 34272381.
Published on 7/5/2021
Zahed H, Johansson M, Ueland PM, Midttun Ø, Milne RL, Giles GG, Manjer J, Sandsveden M, Langhammer A, Sørgjerd EP, Grankvist K, Johansson M, Freedman ND, Huang WY, Chen C, Prentice R, Stevens VL, Wang Y, Le Marchand L, Wilkens LR, Weinstein SJ, Albanes D, Cai Q, Blot WJ, Arslan AA, Zeleniuch-Jacquotte A, Shu XO, Zheng W, Yuan JM, Koh WP, Visvanathan K, Sesso HD, Zhang X, Gaziano JM, Fanidi A, Muller D, Brennan P, Guida F, Robbins HA. Epidemiology of 40 blood biomarkers of one-carbon metabolism, vitamin status, inflammation, and renal and endothelial function among cancer-free older adults. Sci Rep. 2021 07 05; 11(1):13805. PMID: 34226613.
Published on 6/25/2021
Radhakrishnan K, Hauser ER, Polimanti R, Helmer DA, Provenzale D, McNeil RB, Maffucci A, Quaden R, Zhao H, Whitbourne SB, Harrington KM, Vahey J, Gelernter J, Levey DF, Huang GD, Gaziano JM, Concato J, Aslan M. Genomics of Gulf War Illness in U.S. Veterans Who Served during the 1990-1991 Persian Gulf War: Methods and Rationale for Veterans Affairs Cooperative Study #2006. Brain Sci. 2021 Jun 25; 11(7). PMID: 34202057.
View full list of 601 publications.