J. Michael Gaziano MD
Adjunct Professor, Cardiovascular Medicine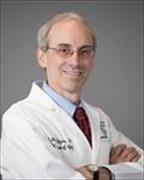 Sections
Cardiovascular Medicine
Biography
Dr. Michael J. Gaziano, MD, MPH is an internationally recognized chronic disease epidemiologist and trialist. He received his MD from Yale Medical School and his MPH from the Harvard School of Public Health.

At the VA Boston Healthcare System, he is one of the Director the Massachusetts Veterans Epidemiology Research and Information Center (MAVERIC), a national epidemiology and trial center funded by CSR&D where he directs the epidemiology research center. He is national PI for the Million Veteran Program (MVP), a large project designed to enroll a million veterans into a large observational cohort with stored biospecimens. He also serves as the director of the Boston Geriatric Research and Education Center (GRECC). At VA Boston he runs a preventive cardiology program with an associated fellowship. He is the Chief of the Division of Aging at Brigham and Women's Hospital where he is principal investigator for the ongoing Physicians' Health Study (PHS) II study, a large-scale trial of vitamins in the prevention of chronic disease. The Physicians' Health Study cohort is comprised of 29,000 physicians who have been followed for up to 28 years. He is a Professor of Medicine at Harvard Medical School.

Dr. Gaziano's research interests include the epidemiology of chronic diseases, with a particular interest in the roles that individual lifestyle choices (diet, exercise, smoking), metabolic factors (obesity, high cholesterol, and hypertension), and biochemical and genetic markers play on the risk of coronary artery disease and stroke. Also of interest is the impact that vascular disease has on other organ systems. Recently, Dr. Gaziano has initiated a number of research projects to investigate the diverse nature of atherosclerosis. While atherosclerosis plaques form only in certain large and medium-sized vessels, the process of atherogenesis affects arteries of all sizes. For example, renal dysfunction, cognitive decline and osteoporosis-related fractures have been linked to various cardiovascular disease risk factors, suggesting a role for small vessel disease in vascular dementia, in abnormal bone remodeling and chronic renal disease. These projects are intended to explore the extent to which atherosclerotic disease in small vessels leads to these and other chronic conditions.

He has published over 350 original reports, reviews, book chapters, and books. He teaches advanced epidemiology and has mentored over 50 trainees. He is a contributing editor for JAMA.
Websites
Education
MD, Yale University School of Medicine, 1987
MPH, Harvard School of Public Health, 1993
BA, West Virginia University, 1983
Publications
Published on 5/10/2023
Li A, May SB, La J, Martens KL, Amos CI, Flowers CR, Do NV, Brophy MT, Chitalia V, Ravid K, Gaziano JM, Fillmore NR. Venous thromboembolism risk in cancer patients receiving first-line immune checkpoint inhibitor versus chemotherapy. Am J Hematol. 2023 May 10. PMID: 37161855.
Published on 5/3/2023
Vassy JL, Posner DC, Ho YL, Gagnon DR, Galloway A, Tanukonda V, Houghton SC, Madduri RK, McMahon BH, Tsao PS, Damrauer SM, O'Donnell CJ, Assimes TL, Casas JP, Gaziano JM, Pencina MJ, Sun YV, Cho K, Wilson PWF. Cardiovascular Disease Risk Assessment Using Traditional Risk Factors and Polygenic Risk Scores in the Million Veteran Program. JAMA Cardiol. 2023 May 03. PMID: 37133828.
Published on 5/3/2023
Peachey N, Gorman B, Francis M, Nealon C, Halladay C, Duro N, Markianos K, Genovese G, Hysi P, Choquet H, Afshari N, Li YJ, Gaziano JM, Hung A, Wu WC, Greenberg P, Pyarajan S, Lass J, Iyengar S. Multi-ancestry GWAS of Fuchs corneal dystrophy highlights roles of laminins, collagen, and endothelial cell regulation. Res Sq. 2023 May 03. PMID: 37205546.
Published on 4/19/2023
Honerlaw J, Ho YL, Fontin F, Gosian J, Maripuri M, Murray M, Sangar R, Galloway A, Zimolzak AJ, Whitbourne SB, Casas JP, Ramoni RB, Gagnon DR, Cai T, Liao KP, Gaziano JM, Muralidhar S, Cho K. Framework of the Centralized Interactive Phenomics Resource (CIPHER) standard for electronic health data-based phenomics knowledgebase. J Am Med Inform Assoc. 2023 Apr 19; 30(5):958-964. PMID: 36882092.
Published on 2/21/2023
Le Guen Y, Raulin AC, Logue MW, Sherva R, Belloy ME, Eger SJ, Chen A, Kennedy G, Kuchenbecker L, O'Leary JP, Zhang R, Merritt VC, Panizzon MS, Hauger RL, Gaziano JM, Bu G, Thornton TA, Farrer LA, Napolioni V, He Z, Greicius MD. Association of African Ancestry-Specific APOE Missense Variant R145C With Risk of Alzheimer Disease. JAMA. 2023 Feb 21; 329(7):551-560. PMID: 36809323.
Published on 2/8/2023
Nguyen XT, Whitbourne SB, Li Y, Quaden RM, Song RJ, Nguyen HA, Harrington K, Djousse L, Brewer JVV, Deen J, Muralidhar S, Ramoni RB, Cho K, Casas JP, Tsao PS, Gaziano JM. Data Resource Profile: Self-reported data in the Million Veteran Program: survey development and insights from the first 850?736 participants. Int J Epidemiol. 2023 Feb 08; 52(1):e1-e17. PMID: 35748351.
Published on 2/8/2023
Pagadala MS, Lynch J, Karunamuni R, Alba PR, Lee KM, Agiri FY, Anglin T, Carter H, Gaziano JM, Jasuja GK, Deka R, Rose BS, Panizzon MS, Hauger RL, Seibert TM. Polygenic risk of any, metastatic, and fatal prostate cancer in the Million Veteran Program. J Natl Cancer Inst. 2023 Feb 08; 115(2):190-199. PMID: 36305680.
Published on 2/3/2023
Wen J, Zhang X, Rush E, Panickan VA, Li X, Cai T, Zhou D, Ho YL, Costa L, Begoli E, Hong C, Gaziano JM, Cho K, Lu J, Liao KP, Zitnik M, Cai T. Multimodal representation learning for predicting molecule-disease relations. Bioinformatics. 2023 Feb 03; 39(2). PMID: 36805623.
Published on 1/30/2023
Zhou H, Kember RL, Deak JD, Xu H, Toikumo S, Yuan K, Lind PA, Farajzadeh L, Wang L, Hatoum AS, Johnson J, Lee H, Mallard TT, Xu J, Johnston KJA, Johnson EC, Galimberti M, Dao C, Levey DF, Overstreet C, Byrne EM, Gillespie NA, Gordon S, Hickie IB, Whitfield JB, Xu K, Zhao H, Huckins LM, Davis LK, Sanchez-Roige S, Madden PAF, Heath AC, Medland SE, Martin NG, Ge T, Smoller JW, Hougaard DM, Børglum AD, Demontis D, Krystal JH, Gaziano JM, Edenberg HJ, Agrawal A, Justice AC, Stein MB, Kranzler HR, Gelernter J. Multi-ancestry study of the genetics of problematic alcohol use in >1 million individuals. medRxiv. 2023 Jan 30. PMID: 36747741.
Published on 1/18/2023
Midttun Ø, Ulvik A, Meyer K, Zahed H, Giles GG, Manjer J, Sandsveden M, Langhammer A, Sørgjerd EP, Behndig AF, Johansson M, Freedman ND, Huang WY, Chen C, Prentice R, Stevens VL, Wang Y, Le Marchand L, Weinstein SJ, Cai Q, Arslan AA, Chen Y, Shu XO, Zheng W, Yuan JM, Koh WP, Visvanathan K, Sesso HD, Zhang X, Gaziano JM, Fanidi A, Robbins HA, Brennan P, Johansson M, Ueland PM. A cross-sectional study of inflammatory markers as determinants of circulating kynurenines in the Lung Cancer Cohort Consortium. Sci Rep. 2023 Jan 18; 13(1):1011. PMID: 36653422.
View full list of 664 publications.