Ivan Luptak MD, PhD
Assistant Professor, Cardiovascular Medicine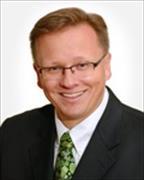 Sections
Cardiovascular Medicine
Centers
Whitaker Cardiovascular Institute
Biography
Metabolic syndrome is a cluster of obesity-related metabolic abnormalities that affects an estimated 34% of the U.S. population and increases the risk of developing cardiovascular disease, including metabolic heart disease (MHD). MHD, which is characterized by left ventricular (LV) hypertrophy and impaired diastolic relaxation, culminates in diastolic heart failure. Currently there is no specific therapy for diastolic heart failure. We made a novel observation that a diet high in fat and sucrose (HFHS) leads to MHD and causes an abnormal increase in the intracellular concentration of sodium (Na) in the heart. It's known that elevated cytosolic Na may deplete mitochondrial calcium and lead to both decreased ATP and increased damaging reactive oxygen species (ROS) production.
We hypothesize that elevated myocardial Na leads to impaired mitochondrial calcium signaling in MHD. As result, mitochondria produce less ATP and more ROS. Consequently, less ATP is available to fuel cell functions such as relaxation and contraction. Of the two, myocardial relaxation is more susceptible to the lack of ATP, thus diastolic dysfunction ensues.
To test our hypothesis, we will use mice fed HFHS diet that become obese and develop MHD. Our aims will test 1) the role of Na elevation in decreased ATP and increased ROS production, 2) the role of Na-induced decreased ATP production in energetic and contractile dysfunction and 3) the role of Na-induced increased ROS production in mediating MHD.
To address these aims, intracellular Na, mitochondrial calcium and mitochondrial ROS will be manipulated in vitro and ex vivo using a variety of pharmacologic and transgenic interventions. Mitochondrial function and ROS production will be assessed in isolated mitochondria, calcium regulation and function will be assessed in isolated myocytes, and cardiac intracellular Na and energetics will be assessed in beating hearts using 23Na and 31P NMR spectroscopy.
Education
Medicine, MD, Comenius University, 1999
Medicine, PhD, Comenius University, 2005
Publications
Published on 6/25/2021
Croteau D, Luptak I, Chambers JM, Hobai I, Panagia M, Pimentel DR, Siwik DA, Qin F, Colucci WS. Effects of Sodium-Glucose Linked Transporter 2 Inhibition With Ertugliflozin on Mitochondrial Function, Energetics, and Metabolic Gene Expression in the Presence and Absence of Diabetes Mellitus in Mice. J Am Heart Assoc. 2021 07 06; 10(13):e019995. PMID: 34169737.
Published on 10/20/2020
Goodman JB, Qin F, Morgan RJ, Chambers JM, Croteau D, Siwik DA, Hobai I, Panagia M, Luptak I, Bachschmid M, Tong X, Pimentel DR, Cohen RA, Colucci WS. Redox-Resistant SERCA [Sarco(endo)plasmic Reticulum Calcium ATPase] Attenuates Oxidant-Stimulated Mitochondrial Calcium and Apoptosis in Cardiac Myocytes and Pressure Overload-Induced Myocardial Failure in Mice. Circulation. 2020 Dec 22; 142(25):2459-2469. PMID: 33076678.
Published on 9/16/2020
Burns M, Rizvi SHM, Tsukahara Y, Pimentel DR, Luptak I, Hamburg NM, Matsui R, Bachschmid MM. Role of Glutaredoxin-1 and Glutathionylation in Cardiovascular Diseases. Int J Mol Sci. 2020 Sep 16; 21(18). PMID: 32948023.
Published on 9/9/2020
Croteau D, Qin F, Chambers JM, Kallick E, Luptak I, Panagia M, Pimentel DR, Siwik DA, Colucci WS. Differential Effects of Sacubitril/Valsartan on Diastolic Function in Mice With Obesity-Related Metabolic Heart Disease. JACC Basic Transl Sci. 2020 Sep; 5(9):916-927. PMID: 33015414.
Published on 7/8/2020
Panagia M, Yang J, Gale E, Wang H, Luptak I, Chen HH, Patel D, Croteau D, Pimentel DR, Bachschmid MM, Colucci WS, Ran C, Sosnovik DE. A novel tracer for in vivo optical imaging of fatty acid metabolism in the heart and brown adipose tissue. Sci Rep. 2020 07 08; 10(1):11209. PMID: 32641756.
Published on 2/17/2020
Panagia M, He H, Baka T, Pimentel DR, Croteau D, Bachschmid MM, Balschi JA, Colucci WS, Luptak I. Increasing mitochondrial ATP synthesis with butyrate normalizes ADP and contractile function in metabolic heart disease. NMR Biomed. 2020 05; 33(5):e4258. PMID: 32066202.
Published on 9/19/2019
Kimura T, Ferran B, Tsukahara Y, Shang Q, Desai S, Fedoce A, Pimentel DR, Luptak I, Adachi T, Ido Y, Matsui R, Bachschmid MM. Production of adeno-associated virus vectors for in vitro and in vivo applications. Sci Rep. 2019 09 19; 9(1):13601. PMID: 31537820.
Published on 7/9/2019
Luptak I, Morgan R, Baka T, Croteau D, Moverman D, Sarnak H, Kirber M, Bachschmid MM, Colucci WS, Pimentel DR. Genetically targeted fluorescent probes reveal dynamic calcium responses to adrenergic signaling in multiple cardiomyocyte compartments. Int J Biochem Cell Biol. 2019 09; 114:105569. PMID: 31299273.
Published on 7/1/2019
Luptak I, Croteau D, Valentine C, Qin F, Siwik DA, Remick DG, Colucci WS, Hobai IA. Myocardial Redox Hormesis Protects the Heart of Female Mice in Sepsis. Shock. 2019 07; 52(1):52-60. PMID: 30102640.
Published on 6/25/2019
Luptak I, Qin F, Sverdlov AL, Pimentel DR, Panagia M, Croteau D, Siwik DA, Bachschmid MM, He H, Balschi JA, Colucci WS. Energetic Dysfunction Is Mediated by Mitochondrial Reactive Oxygen Species and Precedes Structural Remodeling in Metabolic Heart Disease. Antioxid Redox Signal. 2019 09 01; 31(7):539-549. PMID: 31088291.
View full list of 38 publications.