Ilona M. Kopits MD, MPH
Assistant Professor, Geriatrics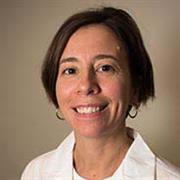 Biography
Expertise in communication with patients and trying to achieve work-life balance. I have also participated in research with the Alzheimer's Disease Center around genetic testing.
Websites
Education
MD, Loyola University Stritch School of Medicine, 2003
Epidemiology, MPH, Boston University School of Public Health, 1999
Biology, BS, Tufts University, 1997
Publications
Published on 12/14/2017
Givens JL, Sudore RL, Marshall GA, Dufour AB, Kopits I, Mitchell SL. Advance Care Planning in Community-Dwelling Patients With Dementia. J Pain Symptom Manage. 2018 04; 55(4):1105-1112. PMID: 29247754.
Published on 4/30/2012
McDonough CM, Tian F, Ni P, Kopits IM, Moed R, Pardasaney PK, Jette AM. Development of the computer-adaptive version of the Late-Life Function and Disability Instrument. J Gerontol A Biol Sci Med Sci. 2012 Dec; 67(12):1427-38. PMID: 22546960.
Published on 7/12/2011
Kopits IM, Chen C, Roberts JS, Uhlmann W, Green RC. Willingness to pay for genetic testing for Alzheimer's disease: a measure of personal utility. Genet Test Mol Biomarkers. 2011 Dec; 15(12):871-5. PMID: 21749214.
Published on 1/1/1998
Wilkinson AM, Harrold JK, Kopits I, Ayers E. New endeavors and innovative programs in end of life care. Hosp J. 1998; 13(1-2):165-80. PMID: 9644401.
View full list of 4 publications.