Hiroshi Mashimo MD, PhD
Adjunct Assistant Professor, Gastroenterology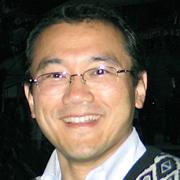 Biography
Hiroshi Mashimo is currently Chief of Gastroenterology at the VA Boston Healthcare System, Assistant Professor of Medicine at Harvard Medical School and Adjunct Assistant Professor Of Medicine at Chobanian and Avedisian School of Medicine. He obtained his A.B. at Harvard College and his M.S., M.D. and Ph.D. degrees at Albert Einstein College of Medicine. He completed his medical internship, residency, and gastroenterology fellowship at Massachusetts General Hospital. His interest in molecular physiology led to advanced research and clinical training at Harvard Medical School, with Dr Daniel K. Podolsky and Dr Mark C. Fishman at Massachusetts General Hospital, and with Dr Raj K. Goyal at Beth Israel Hospital. His pioneering work using genetically altered mice models to understand basic gastrointestinal physiology has led to important understandings of the distinct roles of various mediators such as nitric oxide synthases and vasoactive intestinal peptides in the field of gastrointestinal motility. He has continued his interest in clinical gastrointestinal motility as Director of the Swallowing and Motility Disorders services at the VA Boston Healthcare, and is involved with training and teaching of students, residents and fellows at Brigham and Women's Hospital, the VA Boston Healthcare, and Harvard Medical School. He has published numerous original and review articles in various medical and scientific journals.
Websites
Education
MD, Albert Einstein College of Medicine, 1988
PhD, Albert Einstein College of Medicine, 1988
MS, Yeshiva University, 1985
Biochemistry, AB, Harvard College, 1981
Publications
Published on 5/11/2023
Kumar S, Zhao J, Talluri S, Buon L, Mu S, Potluri B, Liao C, Shi J, Chakraborty C, Gonzalez GB, Tai YT, Patel J, Pal J, Mashimo H, Samur MK, Munshi NC, Shammas MA. Elevated APE1 dysregulates homologous recombination and cell cycle driving genomic evolution, tumorigenesis and chemoresistance in esophageal adenocarcinoma. Gastroenterology. 2023 May 11. PMID: 37178737.
Published on 11/15/2022
Guadagnoli L, Mashimo H, Lo WK. Assessment of Post-traumatic Stress Disorder Among Objective Esophageal Motility and Reflux Phenotypes in Symptomatic Veterans. J Clin Psychol Med Settings. 2022 Nov 15. PMID: 36378471.
Published on 3/26/2021
Zhang J, Nguyen T, Potsaid B, Jayaraman V, Burgner C, Chen S, Li J, Liang K, Cable A, Traverso G, Mashimo H, Fujimoto JG. Multi-MHz MEMS-VCSEL swept-source optical coherence tomography for endoscopic structural and angiographic imaging with miniaturized brushless motor probes. Biomed Opt Express. 2021 Apr 01; 12(4):2384-2403. PMID: 33996236.
Published on 1/30/2021
Fass OZ, Mashimo H. The Effect of Bariatric Surgery and Endoscopic Procedures on Gastroesophageal Reflux Disease. J Neurogastroenterol Motil. 2021 Jan 30; 27(1):35-45. PMID: 33380553.
Published on 12/9/2020
Nguyen TH, Ahsen OO, Liang K, Zhang J, Mashimo H, Fujimoto JG. Correction of circumferential and longitudinal motion distortion in high-speed catheter/endoscope-based optical coherence tomography. Biomed Opt Express. 2021 Jan 01; 12(1):226-246. PMID: 33520383.
Published on 11/12/2020
Mashimo H, Gordon SR, Singh SK. Advanced endoscopic imaging for detecting and guiding therapy of early neoplasias of the esophagus. Ann N Y Acad Sci. 2020 12; 1482(1):61-76. PMID: 33184872.
Published on 9/16/2020
Rodriguez-Diaz E, Baffy G, Lo WK, Mashimo H, Vidyarthi G, Mohapatra SS, Singh SK. Real-time artificial intelligence-based histologic classification of colorectal polyps with augmented visualization. Gastrointest Endosc. 2021 03; 93(3):662-670. PMID: 32949567.
Published on 9/1/2020
Banting SP, Badgery HE, Read M, Mashimo H. Rethinking gastroesophageal reflux disorder. Ann N Y Acad Sci. 2020 12; 1482(1):177-192. PMID: 32875572.
Published on 9/1/2020
Liang K, Ahsen OO, Murphy A, Zhang J, Nguyen TH, Potsaid B, Figueiredo M, Huang Q, Mashimo H, Fujimoto JG. Tethered capsule en face optical coherence tomography for imaging Barrett's oesophagus in unsedated patients. BMJ Open Gastroenterol. 2020 09; 7(1). PMID: 32883714.
Published on 2/21/2020
Samel NS, Huang Q, Mashimo H. Automated imaging cytometry reveals dysplastic indices of colonic serrated adenomas. Future Sci OA. 2020 Feb 21; 6(4):FSO459. PMID: 32257372.
View full list of 98 publications.