Herbert T. Cohen MD
Associate Professor, Nephrology
Associate Professor, Pathology & Laboratory Medicine
650 Albany St | (617) 638-7322

htcohen@bu.edu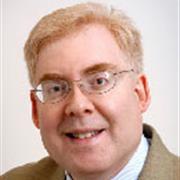 Centers
BU-BMC Cancer Center
Biography
Dr. Cohen's laboratory is addressing the molecular basis of renal cancer, renal cystic disease and renal development and offers special expertise in gene expression mechanisms, signal transduction, protein-protein interactions, transcription factors, and renal epithelial cell biology. The laboratory has identified the first member of new protein family, the Jade family of proteins, on the basis of its interaction with the von Hippel-Lindau tumor suppressor pVHL. pVHL protein is a key component of the cellular oxygen-sensing system. VHL is also the major renal cancer gene in adults. Jade-1 is a novel, growth suppressive plant homeodomain transcription factor that is the first protein found to be stabilized by pVHL. Jade-1 is also a ubiquitin ligase and key component of histone acetylation complexes. Interestingly, Jade-1 is stabilized by VHL protein in a manner that correlates with risk of renal manifestations in von Hippel-Lindau disease, which includes a cystic renal disease phenotype. A wider role for Jade-1 in renal cyst formation was therefore sought. Jade-1 is regulated by the product of the major gene for autosomal dominant polycystic kidney disease (ADPKD), polycystin-1, in a manner that is also disease relevant and physiologic. Importantly, Jade-1 serves as a critical ubiquitin ligase for the oncoprotein beta-catenin, which also plays critical roles in renal cancer, renal cyst formation and renal development. In part by controlling transcription and beta-catenin ubiquitination, Jade-1 and related family members are likely to be particularly important in many contexts. .

Techniques:
Cancer biology and epithelial cell biology approaches, advanced molecular biology approaches, protein-protein interactions, yeast 2-hybrid screening, protein ubiquitination assays, protein-DNA interactions, transcription assays, gene expression mechanisms including microarrays, confocal microscopy, transgenic and knockout mice.
Other Positions
Websites
Education
MD, Thomas Jefferson University, 1984
BS, Pennsylvania State University, 1982
Publications
Published on 11/1/2021
Farrell K, Kim S, Han N, Iida MA, Gonzalez EM, Otero-Garcia M, Walker JM, Richardson TE, Renton AE, Andrews SJ, Fulton-Howard B, Humphrey J, Vialle RA, Bowles KR, de Paiva Lopes K, Whitney K, Dangoor DK, Walsh H, Marcora E, Hefti MM, Casella A, Sissoko CT, Kapoor M, Novikova G, Udine E, Wong G, Tang W, Bhangale T, Hunkapiller J, Ayalon G, Graham RR, Cherry JD, Cortes EP, Borukov VY, McKee AC, Stein TD, Vonsattel JP, Teich AF, Gearing M, Glass J, Troncoso JC, Frosch MP, Hyman BT, Dickson DW, Murray ME, Attems J, Flanagan ME, Mao Q, Mesulam MM, Weintraub S, Woltjer RL, Pham T, Kofler J, Schneider JA, Yu L, Purohit DP, Haroutunian V, Hof PR, Gandy S, Sano M, Beach TG, Poon W, Kawas CH, Corrada MM, Rissman RA, Metcalf J, Shuldberg S, Salehi B, Nelson PT, Trojanowski JQ, Lee EB, Wolk DA, McMillan CT, Keene CD, Latimer CS, Montine TJ, Kovacs GG, Lutz MI, Fischer P, Perrin RJ, Cairns NJ, Franklin EE, Cohen HT, Raj T, Cobos I, Frost B, Goate A, White Iii CL, Crary JF. Genome-wide association study and functional validation implicates JADE1 in tauopathy. Acta Neuropathol. 2022 01; 143(1):33-53. PMID: 34719765.
Published on 9/21/2016
Havasi A, Lu W, Cohen HT, Beck L, Wang Z, Igwebuike C, Borkan SC. Blocking peptides and molecular mimicry as treatment for kidney disease. Am J Physiol Renal Physiol. 2017 Jun 01; 312(6):F1016-F1025. PMID: 27654896.
Published on 1/6/2016
Ozturk S, Papageorgis P, Wong CK, Lambert AW, Abdolmaleky HM, Thiagalingam A, Cohen HT, Thiagalingam S. SDPR functions as a metastasis suppressor in breast cancer by promoting apoptosis. Proc Natl Acad Sci U S A. 2016 Jan 19; 113(3):638-43. PMID: 26739564.
Published on 12/26/2014
Fu Y, Rope R, Fargue S, Cohen HT, Holmes RP, Cohen DM. A mutation creating an out-of-frame alternative translation initiation site in the GRHPR 5'UTR causing primary hyperoxaluria type II. Clin Genet. 2015 Nov; 88(5):494-8. PMID: 25410531.
Published on 5/14/2014
Komers R, Xu B, Fu Y, McClelland A, Kantharidis P, Mittal A, Cohen HT, Cohen DM. Transcriptome-based analysis of kidney gene expression changes associated with diabetes in OVE26 mice, in the presence and absence of losartan treatment. PLoS One. 2014; 9(5):e96987. PMID: 24827579.
Published on 7/1/2013
Zeng L, Bai M, Mittal AK, El-Jouni W, Zhou J, Cohen DM, Zhou MI, Cohen HT. Candidate tumor suppressor and pVHL partner Jade-1 binds and inhibits AKT in renal cell carcinoma. Cancer Res. 2013 Sep 1; 73(17):5371-80. PMID: 23824745.
Published on 9/21/2012
Foy RL, Chitalia VC, Panchenko MV, Zeng L, Lopez D, Lee JW, Rana SV, Boletta A, Qian F, Tsiokas L, Piontek KB, Germino GG, Zhou MI, Cohen HT. Polycystin-1 regulates the stability and ubiquitination of transcription factor Jade-1. Hum Mol Genet. 2012 Dec 15; 21(26):5456-71. PMID: 23001567.
Published on 9/21/2008
Chitalia VC, Foy RL, Bachschmid MM, Zeng L, Panchenko MV, Zhou MI, Bharti A, Seldin DC, Lecker SH, Dominguez I, Cohen HT. Jade-1 inhibits Wnt signalling by ubiquitylating beta-catenin and mediates Wnt pathway inhibition by pVHL. Nat Cell Biol. 2008 Oct; 10(10):1208-16. PMID: 18806787.
Published on 8/6/2008
Foy RL, Song IY, Chitalia VC, Cohen HT, Saksouk N, Cayrou C, Vaziri C, Côté J, Panchenko MV. Role of Jade-1 in the histone acetyltransferase (HAT) HBO1 complex. J Biol Chem. 2008 Oct 24; 283(43):28817-26. PMID: 18684714.
Published on 7/15/2008
Basu A, Contreras AG, Datta D, Flynn E, Zeng L, Cohen HT, Briscoe DM, Pal S. Overexpression of vascular endothelial growth factor and the development of post-transplantation cancer. Cancer Res. 2008 Jul 15; 68(14):5689-98. PMID: 18632621.
View full list of 40 publications.