Gustavo Mostoslavsky MD, PhD
Associate Professor, Gastroenterology
Associate Professor, Microbiology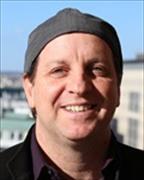 Centers
Center for Regenerative Medicine
Pulmonary Center
Evans Center for Interdisciplinary Biomedical Research
Biography
Expertise includes: Stem cells; Induced Pluripotent Stem cells (iPSC); Gene transfer and Gene editing; Lentiviruses; Disease modeling; Intestinal organoids; Neural differentiation; Immune relevant cell differentiation.
Other Positions
Websites
Education
MD, Universidad Nacional de Tucumán, 1993
Cell & Molecular Biology, PhD, The Hebrew University of Jerusalem, 2000
Publications
Published on 4/13/2021
Mithal A, Hume AJ, Lindstrom-Vautrin J, Villacorta-Martin C, Olejnik J, Bullitt E, Hinds A, Mühlberger E, Mostoslavsky G. Human Pluripotent Stem Cell-Derived Intestinal Organoids Model SARS-CoV-2 Infection Revealing a Common Epithelial Inflammatory Response. Stem Cell Reports. 2021 04 13; 16(4):940-953. PMID: 33852884.
Published on 4/9/2021
Yuen RR, Steiner D, Pihl RMF, Chavez E, Olson A, Smith EL, Baird LA, Korkmaz F, Urick P, Sagar M, Berrigan JL, Gummuluru S, Corley RB, Quillen K, Belkina AC, Mostoslavsky G, Rifkin IR, Kataria Y, Cappione AJ, Gao W, Lin NH, Bhadelia N, Snyder-Cappione JE. Novel ELISA Protocol Links Pre-Existing SARS-CoV-2 Reactive Antibodies With Endemic Coronavirus Immunity and Age and Reveals Improved Serologic Identification of Acute COVID-19 via Multi-Parameter Detection. Front Immunol. 2021; 12:614676. PMID: 33897682.
Published on 1/1/2021
Mostoslavsky G. Lentiviral Transduction for Optimal LSC/HSC Manipulation. Methods Mol Biol. 2021; 2185:299-306. PMID: 33165856.
Published on 12/9/2020
Akiyama H, Jalloh S, Park S, Lei M, Mostoslavsky G, Gummuluru S. Expression of HIV-1 Intron-Containing RNA in Microglia Induces Inflammatory Responses. J Virol. 2020 Dec 09. PMID: 33298546.
Published on 9/4/2020
Dost AFM, Moye AL, Vedaie M, Tran LM, Fung E, Heinze D, Villacorta-Martin C, Huang J, Hekman R, Kwan JH, Blum BC, Louie SM, Rowbotham SP, Sainz de Aja J, Piper ME, Bhetariya PJ, Bronson RT, Emili A, Mostoslavsky G, Fishbein GA, Wallace WD, Krysan K, Dubinett SM, Yanagawa J, Kotton DN, Kim CF. Organoids Model Transcriptional Hallmarks of Oncogenic KRAS Activation in Lung Epithelial Progenitor Cells. Cell Stem Cell. 2020 10 01; 27(4):663-678.e8. PMID: 32891189.
Published on 6/4/2020
Abo KM, Ma L, Matte T, Huang J, Alysandratos KD, Werder RB, Mithal A, Beermann ML, Lindstrom-Vautrin J, Mostoslavsky G, Ikonomou L, Kotton DN, Hawkins F, Wilson A, Villacorta-Martin C. Human iPSC-derived alveolar and airway epithelial cells can be cultured at air-liquid interface and express SARS-CoV-2 host factors. bioRxiv. 2020 Jun 04. PMID: 32577635.
Published on 5/6/2020
Kanchan K, Iyer K, Yanek LR, Carcamo-Orive I, Taub MA, Malley C, Baldwin K, Becker LC, Broeckel U, Cheng L, Cowan C, D'Antonio M, Frazer KA, Quertermous T, Mostoslavsky G, Murphy G, Rabinovitch M, Rader DJ, Steinberg MH, Topol E, Yang W, Knowles JW, Jaquish CE, Ruczinski I, Mathias RA. Genomic integrity of human induced pluripotent stem cells across nine studies in the NHLBI NextGen program. Stem Cell Res. 2020 07; 46:101803. PMID: 32442913.
Published on 1/30/2020
Hurley K, Ding J, Villacorta-Martin C, Herriges MJ, Jacob A, Vedaie M, Alysandratos KD, Sun YL, Lin C, Werder RB, Huang J, Wilson AA, Mithal A, Mostoslavsky G, Oglesby I, Caballero IS, Guttentag SH, Ahangari F, Kaminski N, Rodriguez-Fraticelli A, Camargo F, Bar-Joseph Z, Kotton DN. Reconstructed Single-Cell Fate Trajectories Define Lineage Plasticity Windows during Differentiation of Human PSC-Derived Distal Lung Progenitors. Cell Stem Cell. 2020 04 02; 26(4):593-608.e8. PMID: 32004478.
Published on 1/10/2020
Mithal A, Capilla A, Heinze D, Berical A, Villacorta-Martin C, Vedaie M, Jacob A, Abo K, Szymaniak A, Peasley M, Stuffer A, Mahoney J, Kotton DN, Hawkins F, Mostoslavsky G. Generation of mesenchyme free intestinal organoids from human induced pluripotent stem cells. Nat Commun. 2020 01 10; 11(1):215. PMID: 31924806.
Published on 10/1/2019
Engler AE, Mostoslavsky G, Miller L, Rock JR. Isolation, Maintenance and Differentiation of Primary Tracheal Basal Cells from Adult Rhesus Macaque. Methods Protoc. 2019 Oct 01; 2(4). PMID: 31581513.
View full list of 82 publications.