Gemmae Maya Fix PhD
Research Assistant Professor, General Internal Medicine
Research Assistant Professor, Health Law, Policy & Management
801 Massachusetts Ave | (617) 414-7399

gmfix@bu.edu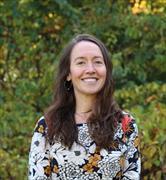 Sections
General Internal Medicine
Biography
Gemmae M. Fix, PhD is an applied medical anthropologist with postdoctoral training in health services research. She is also an Investigator at the Center for Healthcare Organization and Implementation Research (CHOIR), a VA Health Services Research and Development Center of Innovation, based at the Boston and Bedford VA Medical Centers. Dr. Fix's research uses ethnographic, qualitative methods to advance the delivery of patient-centered care, particularly for marginalized or populations stigmatized for their behaviors, such as people living with HIV or patients who are at risk for lung cancer. She has led AHRQ, VA and DoD funded studies examining patients' experiences of care, patient-centered HIV care, and the use of co-design methods to engage patients in the research process.

Additionally, Dr. Fix is interested in the professional development of social scientists. She has written extensively about the careers of anthropologists, including a guest edited volume of Practicing Anthropology, which profiled the work of anthropologists working in a variety of health-related settings. She led the formation of the Medical Anthropologists and Social Scientists in Health (MASSH) interest group which brings together anthropologists and allied social scientists working in applied health settings (hospitals, health departments, companies, community-based organizations, and universities) to promote professional development, research collaboration, and educational opportunities. Further, she has developed and taught qualitative methods courses for health professionals, and is an Associate Editor for Journal for General Internal Medicine where she adjudicates manuscripts, with a focus on studies that use qualitative methods. Dr. Fix is a Fellow of the Academy of Communication in Healthcare as well as the Society for Applied Anthropology. She was elected to the Board of the Society for Applied Anthropology, and currently serves as Secretary. In these roles, she advocates for the use of social science approaches to address healthcare research questions and the professional development of applied anthropologists.
Websites
Education
Anthropology, PhD, State University of New York at Buffalo
Anthropology, MA, State University of New York at Buffalo
Social Anthropology, BA, University of Tennessee at Chattanooga
Publications
Published on 11/22/2023
Herbst AN, McCullough MB, Wiener RS, Barker AM, Maguire EM, Fix GM. Proactively tailoring implementation: the case of shared decision-making for lung cancer screening across the VA New England Healthcare Network. BMC Health Serv Res. 2023 Nov 22; 23(1):1282. PMID: 37993840.
Published on 10/5/2023
Cordasco KM, Gable AR, Ganz DA, Brunner JW, Smith AJ, Hertz B, Post EP, Fix GM. Cerner Millennium's Care Pathways for Specialty Care Referrals: Provider and Nurse Experiences, Perceptions, and Recommendations for Improvements. J Gen Intern Med. 2023 Oct 05. PMID: 37798582.
Published on 8/14/2023
Fix GM, Haltom TM, Cogan AM, Shimada SL, Davila JA. Understanding Patients' Preferences and Experiences During an Electronic Health Record Transition. J Gen Intern Med. 2023 Aug 14. PMID: 37580637.
Published on 7/24/2023
Murray GF, Lakin JR, Paasche-Orlow MK, Tulsky JA, Volandes A, Davis AD, Zupanc SN, Carney MT, Burns E, Martins-Welch D, LaVine N, Itty JE, Fix GM. Structural Barriers to Well-grounded Advance Care Planning for the Seriously Ill: a Qualitative Study of Clinicians' and Administrators' Experiences During a Pragmatic Trial. J Gen Intern Med. 2023 Jul 24. PMID: 37488368.
Published on 7/13/2023
Etingen B, Smith BM, Zeliadt SB, Kaitz JE, Barker AM, Hyde JK, Fix GM, Reed DE, Anderson E, Hogan TP, Bokhour BG. VHA Whole Health Services and Complementary and Integrative Health Therapies: a Gateway to Evidence-Based Mental Health Treatment. J Gen Intern Med. 2023 Jul 13. PMID: 37442899.
Published on 7/1/2023
Conti J, Fix GM, Javier SJ, Cheng H, Perez T, Dunlap S, McInnes DK, Midboe AM. Patient and provider perspectives of personal health record use: a multisite qualitative study in HIV care settings. Transl Behav Med. 2023 Jul 01; 13(7):475-485. PMID: 37084300.
Published on 4/1/2023
Wolfe HL, Drainoni ML, Klasko-Foster L, Fix GM, Siegel J, Mimiaga MJ, Reisner SL, Hughto JMW. Structural Equation Modeling of Stigma and HIV Prevention Clinical Services Among Transgender and Gender Diverse Adults: The Mediating Role of Substance Use and HIV Sexual Risk. J Acquir Immune Defic Syndr. 2023 Apr 01; 92(4):300-309. PMID: 36515898.
Published on 3/9/2023
Spitzer EG, Kaitz J, Fix GM, Harvey KLL, Stadnick NA, Sullivan JL, Williamson AK, Miller CJ. Developing Relational Coordination: A Qualitative Study of Outpatient Mental Health Teams. Adm Policy Ment Health. 2023 Jul; 50(4):591-602. PMID: 36892721.
Published on 1/16/2023
Reardon CM, Damschroder L, Opra Widerquist MA, Arasim M, Jackson GL, White B, Cutrona SL, Fix GM, Gifford AL, DeLaughter K, King HA, Henderson B, Vega R, Nevedal AL. Sustainment of diverse evidence-informed practices disseminated in the Veterans Health Administration (VHA): initial development and piloting of a pragmatic survey tool. Implement Sci Commun. 2023 Jan 16; 4(1):6. PMID: 36647162.
Published on 12/1/2022
Fix GM, Kim B, Ruben M, McCullough MB. Direct Observation Methods: a Practical Guide for Health Researchers. PEC Innov. 2022 Dec; 1. PMID: 36406296.
View full list of 65 publications.