Gary Gilbert MD
Adjunct Associate Professor, Hematology & Medical Oncology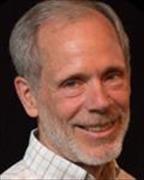 Sections
Hematology & Medical Oncology
Biography
Dr. Gary Gilbert, M.D. is the Deputy Associate Chief of Staff for Research and Development at the VA Boston Healthcare System. In his capacity, he oversees the basic science activities at all three campuses and has charge of major initiatives to import new technical capabilities and build a major expansion of the animal facilities He also serves as a member of BVARI's Board of Directors. Dr. Gilbert is Associate Physician in Medicine, Brigham and Women's Hospital and the Associate Professor of Medicine, Harvard medical School.

His research interests target understanding the mechanisms through which activity of blood coagulation proteins is regulated on cell membranes. He has four categories of research in his laboratory:

1. To study the characterization of the mechanism through which lactadherin binds to membranes and functions as an anticoagulant in vitro. This includes structure-function studies to identify essential features of the interaction.

2. To utilize lactadherin and probes derived from lactadherin to identify procoagulant membranes in vivo and to probe the importance.

3. To identify the functional amino acids on the membrane-interactive C1 and C2 domains of factor VIII. This project may lead to engineering factor VIII so that the product molecule has higher specific activity and a slower rate of clearance.

4. To seek to determine through what mechanisms phospholipid molecules activate the factor VIIIa-factor IXa enzyme complex. This information will provide improved basic insight and, possibly, a novel approach to treatment of hemophilia patients that have developed inhibitory antibodies to factor VIII.
Education
MD, Loma Linda University, 1980
Publications
Published on 1/10/2023
Carman CV, Nikova DN, Sakurai Y, Shi J, Novakovic VA, Rasmussen JT, Lam WA, Gilbert GE. Membrane curvature and PS localize coagulation proteins to filopodia and retraction fibers of endothelial cells. Blood Adv. 2023 Jan 10; 7(1):60-72. PMID: 35849711.
Published on 5/27/2021
Gilbert GE. Factor VIII-antibody structure and membrane binding. Blood. 2021 05 27; 137(21):2866-2868. PMID: 34042979.
Published on 11/19/2020
Novakovic VA, Gilbert GE. Procoagulant activities of skeletal and cardiac muscle myosin depend on contaminating phospholipid. Blood. 2020 11 19; 136(21):2469-2472. PMID: 32604409.
Published on 10/21/2020
Chatterjee M, Meeks S, Novakovic VA, Gilbert GE. Discordance between platelet-supported and vesicle-supported factor VIII activity in the presence of anti-C2 domain inhibitory antibodies. J Thromb Haemost. 2020 12; 18(12):3184-3193. PMID: 32558078.
Published on 5/26/2020
Shi Q, Carman CV, Chen Y, Sage PT, Xue F, Liang XM, Gilbert GE. Unexpected enhancement of FVIII immunogenicity by endothelial expression in lentivirus-transduced and transgenic mice. Blood Adv. 2020 05 26; 4(10):2272-2285. PMID: 32453842.
Published on 5/24/2018
Gilbert GE. The evolving understanding of factor VIII binding sites and implications for the treatment of hemophilia A. Blood Rev. 2019 01; 33:1-5. PMID: 29866493.
Published on 2/6/2018
Sakurai Y, Hardy ET, Ahn B, Tran R, Fay ME, Ciciliano JC, Mannino RG, Myers DR, Qiu Y, Carden MA, Baldwin WH, Meeks SL, Gilbert GE, Jobe SM, Lam WA. A microengineered vascularized bleeding model that integrates the principal components of hemostasis. Nat Commun. 2018 02 06; 9(1):509. PMID: 29410404.
Published on 10/20/2016
Gilbert GE. Inhibitory antibodies against factor VIII C1 domain. Blood. 2016 10 20; 128(16):2001-2002. PMID: 28157676.
Published on 11/16/2015
Gao C, Xie R, Yu C, Ma R, Dong W, Meng H, Zhang Y, Si Y, Zhang Z, Novakovic V, Zhang Y, Kou J, Bi Y, Li B, Xie R, Gilbert GE, Zhou J, Shi J. Thrombotic Role of Blood and Endothelial Cells in Uremia through Phosphatidylserine Exposure and Microparticle Release. PLoS One. 2015; 10(11):e0142835. PMID: 26580207.
Published on 7/10/2015
Gilbert GE, Novakovic VA, Shi J, Rasmussen J, Pipe SW. Platelet binding sites for factor VIII in relation to fibrin and phosphatidylserine. Blood. 2015 Sep 03; 126(10):1237-44. PMID: 26162408.
View full list of 58 publications.