Frank M. Schembri MD
Voluntary Assistant Professor, Pulmonary, Allergy, Sleep & Critical Care Medicine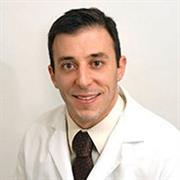 Sections
Pulmonary, Allergy, Sleep & Critical Care Medicine
Centers
Pulmonary Center
Evans Center for Interdisciplinary Biomedical Research
Biography
Expertise in collecting, processing and storage of clinical specimens from the upper and lower airways of patients.
Education
MD, University of Medicine and Dentistry of New Jersey, 1999
BA, University of Pennsylvania, 1995
Publications
Published on 7/28/2021
Lui JK, Billatos E, Schembri F. Evaluation and management of pleural sepsis. Respir Med. 2021 10; 187:106553. PMID: 34340174.
Published on 5/21/2020
Dhanani M, Hou A, Moll M, Schembri F. Introduction of an academic medical center's point-of-care ultrasound curriculum to internal medicine residents at a community-based teaching hospital. J Community Hosp Intern Med Perspect. 2020 May 21; 10(2):93-98. PMID: 32850043.
Published on 5/9/2019
LoPresti CM, Schnobrich DJ, Dversdal RK, Schembri F. A road map for point-of-care ultrasound training in internal medicine residency. Ultrasound J. 2019 May 09; 11(1):10. PMID: 31359161.
Published on 10/1/2018
Eddy J, Khan T, Schembri F. Medical management of drug-sensitive active thoracic tuberculosis: the work-up, radiographic findings and treatment. J Thorac Dis. 2018 Oct; 10(Suppl 28):S3378-S3391. PMID: 30505525.
Published on 2/15/2018
Schembri F, Ferguson JS. Is There a TIME and Place for Thrombolytics in Malignant Pleural Effusions? Am J Respir Crit Care Med. 2018 02 15; 197(4):422-423. PMID: 29072846.
Published on 4/15/2017
Argento AC, Schembri F. The Evolving Role of the Indwelling Tunneled Pleural Catheter. A Means to an End. Am J Respir Crit Care Med. 2017 04 15; 195(8):976-978. PMID: 28409687.
Published on 10/24/2013
Perdomo C, Campbell JD, Gerrein J, Tellez CS, Garrison CB, Walser TC, Drizik E, Si H, Gower AC, Vick J, Anderlind C, Jackson GR, Mankus C, Schembri F, O'Hara C, Gomperts BN, Dubinett SM, Hayden P, Belinsky SA, Lenburg ME, Spira A. MicroRNA 4423 is a primate-specific regulator of airway epithelial cell differentiation and lung carcinogenesis. Proc Natl Acad Sci U S A. 2013 Nov 19; 110(47):18946-51. PMID: 24158479.
Published on 8/1/2013
Stevenson E, Schembri F, Green DM, Burns JD. Serotonin syndrome associated with clozapine withdrawal. JAMA Neurol. 2013 Aug; 70(8):1054-5. PMID: 23753931.
Published on 6/1/2011
Beane J, Vick J, Schembri F, Anderlind C, Gower A, Campbell J, Luo L, Zhang XH, Xiao J, Alekseyev YO, Wang S, Levy S, Massion PP, Lenburg M, Spira A. Characterizing the impact of smoking and lung cancer on the airway transcriptome using RNA-Seq. Cancer Prev Res (Phila). 2011 Jun; 4(6):803-17. PMID: 21636547.
Published on 4/27/2011
Perdomo C, Spira A, Schembri F. MiRNAs as regulators of the response to inhaled environmental toxins and airway carcinogenesis. Mutat Res. 2011 Dec 1; 717(1-2):32-7. PMID: 21549133.
View full list of 19 publications.