Eugene Y. Kissin MD
Clinical Professor, Rheumatology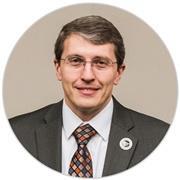 Centers
Arthritis & Autoimmune Diseases Research Center
Biography
Dr. Kissin serves as the program director for the rheumatology fellowship program and has a shared focus in medical education and in musculoskeletal ultrasound development. He helped found and leads the training program for USSONAR, the preeminent group for musculoskeletal ultrasound education in North America. He was selected to the American College of Rheumatology (ACR) Core Expert Panel for appropriateness criteria for musculoskeletal ultrasound use in rheumatology as well as the ACR musculoskeletal ultrasound task force and RhMSUS Development Project for musculoskeletal ultrasound certification. In addition, he directs the elective and ambulatory rotations for the medical students and residents at Boston University Medical Center.
Education
MD, University of Alabama at Birmingham, 1997
BA, University of Rochester, 1993
Publications
Published on 8/26/2022
Bethina NK, Torralba KD, Choi KS, Fairchild RM, Cannella AC, Salto L, Kissin EY, Yinh J, Aggarwal M, Thiele R, Nishio MJ. North American musculoskeletal ultrasound scanning protocol of the shoulder, elbow, wrist, and hand: update of a Delphi Consensus Study. Clin Rheumatol. 2022 Dec; 41(12):3825-3835. PMID: 36008579.
Published on 3/1/2022
Desai N, Baker JF, Bucci J, Kissin EY. Ultrasound evaluation of the Achilles enthesis in inflammatory and non-inflammatory processes: a systematic review and meta-analysis. Clin Exp Rheumatol. 2023 Jan; 41(1):24-31. PMID: 35238759.
Published on 4/5/2021
Yinh J, Torralba KD, Choi KS, Fairchild RM, Cannella A, Salto L, Kissin EY, Thiele R, Oberle EJ, Marston B, Nishio MJ. North American musculoskeletal ultrasound scanning protocol of the hip, knee, ankle, and foot: update of a Delphi consensus study. Clin Rheumatol. 2021 Oct; 40(10):4233-4242. PMID: 33821367.
Published on 4/4/2021
Pilitsi E, Kissin E. Heel fat pad involvement in rheumatoid arthritis: a review and case series. Clin Rheumatol. 2021 Nov; 40(11):4373-4377. PMID: 33813621.
Published on 2/24/2021
Sinha P, Jafarzadeh SR, Assoumou SA, Bielick CG, Carpenter B, Garg S, Harleen S, Neogi T, Nishio MJ, Sagar M, Sharp V, Kissin EY. The Effect of IL-6 Inhibitors on Mortality Among Hospitalized COVID-19 Patients: A Multicenter Study. J Infect Dis. 2021 02 24; 223(4):581-588. PMID: 33216906.
Published on 1/10/2021
Christiansen SN, Filippou G, Scirè CA, Balint PV, Bruyn GA, Dalbeth N, Dejaco C, Sedie AD, Filippucci E, Hammer HB, Iagnocco A, Keen HI, Kissin EY, Koski J, Mandl P, Martin J, Miguel E, Möller I, Naredo E, Pineda C, Schmidt WA, Stewart S, Antonietta D'Agostino M, Terslev L. Consensus-based semi-quantitative ultrasound scoring system for gout lesions: Results of an OMERACT Delphi process and web-reliability exercise. Semin Arthritis Rheum. 2021 06; 51(3):644-649. PMID: 33468347.
Published on 12/30/2020
Naredo E, Canoso JJ, Yinh J, Salomon-Escoto K, Kalish RA, Pascual-Ramos V, Martínez-Estupiñán L, Kissin E. Dynamic changes in the infrapatellar knee structures with quadriceps muscle contraction. An in vivo study. Ann Anat. 2021 May; 235:151663. PMID: 33387611.
Published on 10/1/2020
Law ST, Jafarzadeh SR, Govender P, Sun X, Sanchorawala V, Kissin EY. Comparison of Ultrasound Features of Major Salivary Glands in Sarcoidosis, Amyloidosis, and Sjögren's Syndrome. Arthritis Care Res (Hoboken). 2020 10; 72(10):1466-1473. PMID: 31309727.
Published on 7/8/2020
Torralba KD, Choi KS, Salto LM, Fairchild R, Cannella AC, Kissin EY, Thiele R, Evangelisto A, Nishio MJ. Musculoskeletal Ultrasound Scanning Protocol Consensus Statements on Scanning Conventions and Documentation in the US. Arthritis Care Res (Hoboken). 2020 08; 72(8):1177-1184. PMID: 31199596.
Published on 6/19/2020
James-Goulbourne T, Murugesan V, Kissin EY. Sonographic Features of Salivary Glands in Sjögren's Syndrome and its Mimics. Curr Rheumatol Rep. 2020 06 19; 22(8):36. PMID: 32562049.
View full list of 50 publications.