Eric Garshick MD
Adjunct Associate Professor, Pulmonary, Allergy, Sleep & Critical Care Medicine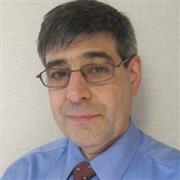 Sections
Pulmonary, Allergy, Sleep & Critical Care Medicine
Biography
My work has included the study of diesel exhaust and fine particle exposure and the risk of human lung cancer in large epidemiologic studies. I have studied this both in a cohort of 54,000 US railroad workers occupationally exposed as a result of working with diesel locomotives, and in a national cohort of 54,000 US trucking company workers exposed on the roadways and in trucking terminals. As well as conducting epidemiologic studies, I work closely with an exposure assessment group. This provides information regarding the determinants of exposure in the populations under study, provides information that may permit the estimation of lung cancer risk.
Websites
Education
Medicine, MD, Tufts University School of Medicine, 1979
Medicine, MOH, Harvard School of Public Health, 1984
Chemical Engineering, BS, Tufts University, 1975
Publications
Published on 9/17/2021
Tracy SM, Vieira CLZ, Garshick E, Wang VA, Alahmad B, Eid R, Schwartz J, Schiff JE, Vokonas P, Koutrakis P. Associations between solar and geomagnetic activity and peripheral white blood cells in the Normative Aging Study. Environ Res. 2021 Sep 17; 204(Pt B):112066. PMID: 34537201.
Published on 8/14/2021
Wan ES, Goldstein RL, Garshick E, DeMeo DL, Moy ML. Molecular markers of aging, exercise capacity, & physical activity in COPD. Respir Med. 2021 Aug 14; 187:106576. PMID: 34416615.
Published on 3/31/2021
Alahmad B, Al-Hemoud A, Kang CM, Almarri F, Kommula V, Wolfson JM, Bernstein AS, Garshick E, Schwartz J, Koutrakis P. A two-year assessment of particulate air pollution and sources in Kuwait. Environ Pollut. 2021 Aug 01; 282:117016. PMID: 33848912.
Published on 2/26/2021
Stern RA, Koutrakis P, Martins MAG, Lemos B, Dowd SE, Sunderland EM, Garshick E. Characterization of hospital airborne SARS-CoV-2. Respir Res. 2021 Feb 26; 22(1):73. PMID: 33637076.
Published on 2/19/2021
Li J, Garshick E, Hart JE, Li L, Shi L, Al-Hemoud A, Huang S, Koutrakis P. Estimation of ambient PM2.5 in Iraq and Kuwait from 2001 to 2018 using machine learning and remote sensing. Environ Int. 2021 06; 151:106445. PMID: 33618328.
Published on 1/18/2021
Li J, Garshick E, Huang S, Koutrakis P. Impacts of El Niño-Southern Oscillation on surface dust levels across the world during 1982-2019. Sci Total Environ. 2021 May 15; 769:144566. PMID: 33485198.
Published on 6/1/2020
Garshick E, Blanc PD. Military Deployment and Respiratory Symptoms: Some Answers, Many Questions. Chest. 2020 06; 157(6):1407-1408. PMID: 32505302.
Published on 5/1/2020
Fleisch AF, Seshasayee SM, Garshick E, Chipman JW, Koutrakis P, Baker ER, Karagas MR. Assessment of Maternal Glycemia and Newborn Size Among Pregnant Women Who Use Wood Stoves in Northern New England. JAMA Netw Open. 2020 05 01; 3(5):e206046. PMID: 32463466.
Published on 4/15/2020
Vieira CLZ, Garshick E, Alvares D, Schwartz J, Huang S, Vokonas P, Gold DR, Koutrakis P. Association between ambient beta particle radioactivity and lower hemoglobin concentrations in a cohort of elderly men. Environ Int. 2020 06; 139:105735. PMID: 32304940.
Published on 4/1/2020
Monroe DM, Goldstein RL, Teylan MA, Hart JE, DeVivo I, Orr EH, Garshick E. Correction: Clinical associations with telomere length in chronic spinal cord injury. Spinal Cord. 2020 Apr; 58(4):514. PMID: 31942041.
View full list of 164 publications.