Emily S. Wan MD
Adjunct Assistant Professor, Pulmonary, Allergy, Sleep & Critical Care Medicine
150 S Huntington Avenue | (857) 364-6735

emily.wan@va.gov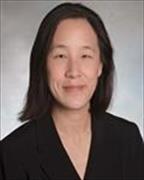 Sections
Pulmonary, Allergy, Sleep & Critical Care Medicine
Biography
Dr. Wan is a graduate of Yale University and the State University of New York Downstate Medical Center. She completed her internship and residency at Massachusetts General Hospital followed by fellowship training in the Harvard Combined Pulmonary and Critical Care Program. She is currently an Assistant Professor of Medicine at Harvard Medical School and attends in the ICU and inpatient and outpatient pulmonary services at VA Boston and Brigham and Women's Hospital. Her research interests include the epidemiology, genetics, and genomics of COPD. She is a member of the Genetics Analysis Core of the COPDGene Study and is the principal investigator of research grants from the Alpha-1 Foundation and a Career Development Award 2 from the Veterans Administration.
Websites
Education
Medicine, MD, State University of New York at Stony Brook, 2002
Publications
Published on 9/15/2021
Lakshman Kumar P, Wilson AC, Rocco A, Cho MH, Wan E, Hobbs BD, Washko GR, Ortega VE, Christenson SA, Li X, Wells JM, Bhatt SP, DeMeo DL, Lutz SM, Rossiter H, Casaburi R, Rennard SI, Lomas DA, Labaki WW, Tal-Singer R, Bowler RP, Hersh CP, Tiwari HK, Dransfield M, Thalacker-Mercer A, Meyers DA, Silverman EK, McDonald MN. Genetic variation in genes regulating skeletal muscle regeneration and tissue remodelling associated with weight loss in chronic obstructive pulmonary disease. J Cachexia Sarcopenia Muscle. 2021 Sep 15. PMID: 34523824.
Published on 8/15/2021
Wade RC, Simmons JP, Boueiz A, Gregory A, Wan ES, Regan EA, Bhatt SP, Han MK, Bowler RP, Crapo JD, Silverman EK, Washko GR, Dransfield MT, Wells JM. Pulmonary Artery Enlargement Is Associated with Exacerbations and Mortality in Ever-Smokers with Preserved Ratio Impaired Spirometry. Am J Respir Crit Care Med. 2021 08 15; 204(4):481-485. PMID: 34014810.
Published on 8/14/2021
Wan ES, Goldstein RL, Garshick E, DeMeo DL, Moy ML. Molecular markers of aging, exercise capacity, & physical activity in COPD. Respir Med. 2021 Aug 14; 187:106576. PMID: 34416615.
Published on 7/15/2021
Raphaely RA, Mongiardo MA, Goldstein RL, Robinson SA, Wan ES, Moy ML. Pain in Veterans with COPD: relationship with physical activity and exercise capacity. BMC Pulm Med. 2021 Jul 15; 21(1):238. PMID: 34266401.
Published on 2/9/2021
R Arnold N, S Wan E, Hersh CP, Schwartz A, Kinney G, Young K, Hokanson J, Regan EA, P Comellas A, Fortis S. Inhaled Medication Use in Smokers With Normal Spirometry. Respir Care. 2021 Apr; 66(4):652-660. PMID: 33563793.
Published on 11/16/2020
Crowley CP, Wan ES, Salciccioli JD, Kim E. The Use of Mechanical Cardiopulmonary Resuscitation May Be Associated With Improved Outcomes Over Manual Cardiopulmonary Resuscitation During Inhospital Cardiac Arrests. Crit Care Explor. 2020 Nov; 2(11):e0261. PMID: 33225303.
Published on 9/9/2020
Robinson SA, Wan ES, Shimada SL, Richardson CR, Moy ML. Age and Attitudes Towards an Internet-Mediated, Pedometer-Based Physical Activity Intervention for Chronic Obstructive Pulmonary Disease: Secondary Analysis. JMIR Aging. 2020 Sep 09; 3(2):e19527. PMID: 32902390.
Published on 3/20/2020
Fortis S, Comellas A, Kim V, Casaburi R, Hokanson JE, Crapo JD, Silverman EK, Wan ES. Low FVC/TLC in Preserved Ratio Impaired Spirometry (PRISm) is associated with features of and progression to obstructive lung disease. Sci Rep. 2020 03 20; 10(1):5169. PMID: 32198360.
Published on 1/11/2020
Wan ES, Kantorowski A, Polak M, Kadri R, Richardson CR, Gagnon DR, Garshick E, Moy ML. Long-term effects of web-based pedometer-mediated intervention on COPD exacerbations. Respir Med. 2020 02; 162:105878. PMID: 32056676.
Published on 11/1/2019
Lowe KE, Regan EA, Anzueto A, Austin E, Austin JHM, Beaty TH, Benos PV, Benway CJ, Bhatt SP, Bleecker ER, Bodduluri S, Bon J, Boriek AM, Boueiz AR, Bowler RP, Budoff M, Casaburi R, Castaldi PJ, Charbonnier JP, Cho MH, Comellas A, Conrad D, Costa Davis C, Criner GJ, Curran-Everett D, Curtis JL, DeMeo DL, Diaz AA, Dransfield MT, Dy JG, Fawzy A, Fleming M, Flenaugh EL, Foreman MG, Fortis S, Gebrekristos H, Grant S, Grenier PA, Gu T, Gupta A, Han MK, Hanania NA, Hansel NN, Hayden LP, Hersh CP, Hobbs BD, Hoffman EA, Hogg JC, Hokanson JE, Hoth KF, Hsiao A, Humphries S, Jacobs K, Jacobson FL, Kazerooni EA, Kim V, Kim WJ, Kinney GL, Koegler H, Lutz SM, Lynch DA, MacIntye NR, Make BJ, Marchetti N, Martinez FJ, Maselli DJ, Mathews AM, McCormack MC, McDonald MN, McEvoy CE, Moll M, Molye SS, Murray S, Nath H, Newell JD, Occhipinti M, Paoletti M, Parekh T, Pistolesi M, Pratte KA, Putcha N, Ragland M, Reinhardt JM, Rennard SI, Rosiello RA, Ross JC, Rossiter HB, Ruczinski I, San Jose Estepar R, Sciurba FC, Sieren JC, Singh H, Soler X, Steiner RM, Strand MJ, Stringer WW, Tal-Singer R, Thomashow B, Vegas Sánchez-Ferrero G, Walsh JW, Wan ES, Washko GR, Michael Wells J, Wendt CH, Westney G, Wilson A, Wise RA, Yen A, Young K, Yun J, Silverman EK, Crapo JD. COPDGene® 2019: Redefining the Diagnosis of Chronic Obstructive Pulmonary Disease. Chronic Obstr Pulm Dis. 2019 Nov; 6(5):384-399. PMID: 31710793.
View full list of 51 publications.